Bucky

, The Journeyman Scrivener
Member Since
1/30/2014
Last Activity
12/5/2019 2:21 PM
EXP Points
Post Count
2916
Storygame Count
4
Duel Stats
11 wins / 11 losses
Order
Commendations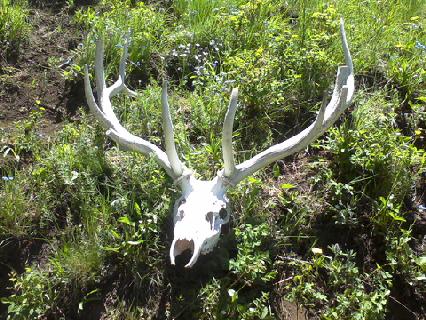 September 2016 - Short Story Contest - Winner -
Romulus
October 2016 - Spooky Story Contest - The NON-Shamed -
Steve24833 & Malkalack
&
ugilick & Lampmandnando
December 2016 - Ballad Contest - Overall Winner -
pugpup1
; Traditional Winner -
Romulus
January 2017 - New Frontier Contest - Co-Winners -
WouldntItBeNice
&
Ogre11
February 2017 - Flash Fiction Contest - Winner -
Romulus: Forever After
Spring 2017 - Chaos Contest - Winner -
Saika: From A Great Height
December 2017 - Choose Your Own Prompt Contest - Winner -
EbonVasilis: Magno
Summer 2018 - EPIC Contest - Winner -
TheNewIAP: Bestist Frend Jane
December 2019 - Year's End Contest - Winner - TBD
Trophies Earned










Storygames
A short story written and scripted in about four hours.
This isn't meant to be a masterpiece or an attempt at being deep. Hopefully it shows that a competent 20 page + story can be written in a weekend's time.
Contest entrants: there's no reason to garner SHAME when entering a contest on the site. Just sit down and write.
Five Endings.
---
Generic Warning - For immature  mature audiences only.
Author's Note
I fired the ridiculous cannon up for this one and took it up to eleven.
This project has lingered untouched in my trunk for nearly a year now. Originally intended to be a short work, it grew big and fat in my notes, and was then later locked away and ignored. Life happens. Anyway, I pulled it from the graveyard and decided to patchwork the dangling ends together. 
Play through the heroic or not so heroic adventures of a Cliché knight hero! There are a series of three endings for the knight that I considered canon when I first drafted the story. These unlock the first pages of what were intended to be the other hero paths of wizard, prince and spunky girl (along with some bonus troll material). If enough people enjoy the knight's story, I'd be open to reinvesting in the project and adding one or all of them on as an expansion. Each would play as its own separate story, so don't worry, there is a full and complete story in here.
The work, however, is raw - often intentionally so. And while the 'canon' endings unlock the bonus material, there really is no winning and losing. You just do better or worse.
That said, this is a fragment of the monster that lies in my notes, coming in at a little over 22k words. I feel comfortable saying there are a few chuckles in here, so I think if it brightens one person's day then it was worth publishing.
All comments, both mean and kind, are appreciated. Enjoy.
---
WARNING: Contains Sexual References
A mildly disturbing result of my attempts to learn my way around the editor. I dabbled a bit in basic html as well. The game functions mostly as a USA State Capitals quiz with a simple combat element. I put in a bit of a backstory, surrounding the quiz, and something mildly disturbing may happen if you die...
While this has little literary merit; hopefully, you may learn something.
---
Warning: Not suitable for children.

Written over the course of about three days prior to the extension, as a late decision to enter EndMaster's Depraved Love Contest. The extension was squandered trying to write something more serious, but that story deserves a more honorable effort than Billy.
Billy always had a wild side, even as a tyke.
Another story where you don't really win or lose. You just have a more or less pleasant existence.
---
A Bastardized Telling of Little Red Riding Hood
unpublished
---
Recent Posts
Something I should not be doing ...
on 12/5/2019 1:17:17 PM
You people are so predictable. All you want are swords and blood. ... make preparations to head to Scone. By the time you arrive back at your father's castle - or rather, your brother Duncan's castle now - you decide to make preparations to head to Scone. The barony just doesn't really have a place for you anymore. Oh, sure, you could serve as castellan or something for Duncan, but you crave something more from life. A sentry sees you approach and raises the portcullis. You cross the drawbridge, pass through the gatehouse, and dismount in the bailey. A stable boy leads Ogre to ... well, the stables. "Brush him down good," you say as you enter the keep. Inside, you find the keep unusually quiet. Most of the important figures in the castle's household would still be at the funeral, or rather the political maneuvering following the funeral. But you find it odd that you cannot seem to find any servants. You want someone to prepare a travel bag for you. After checking several rooms and corridors, you finally find a peasant woman tending a pot of stew in the kitchens. She has a comely face, despite the slight twist in her nose. But you don't seem to recognize her. "Where is everyone?" you ask. "And are you new? I'm afraid I don't know your name." "Aye, my lord, this is only my second week here in the kitchens. My name is Addiena. As for the others, your lady mother sent most of the castle off for the day to mourn your father's death or celebrate his memory as each saw fit." She pours a bowl of stew and offers it to you. "Hungry, my lord?" "I could eat something I guess," you say as you take the bowl. "Hmm, is Mother feeling better? She said she didn't feel well enough to make the ride to the monastery this morning." "Can't say how she looked, my lord. I've been in the kitchens all the day. All I know is she summoned a page to her door, don't think she ever opened it, and had him send word throughout the keep. Ordered a light sentry on the walls and as light a staff as the castle could get by with. We drew lots among ourselves to see who would stay." You thank the wench for the information - and the tasty stew. Then you climb the stairs and head for the sleeping quarters. You'll just have someone prepare your travel bag tomorrow. In the meantime, you can make a list of what you'll need to take. Actually, that may not take too long. You don't have many possessions, but you'll want to take your armor and armaments. Ogre will go with you as well of course. Hopefully the king's court won't think too poorly of you for riding in on a rouncey. Most knights and nobles own coursers, or at least palfreys. The best warriors, or at least the most wealthy, ride upon mighty destriers. But you don't have the coin for that. Your father owned the only destrier in the barony as far you are aware. And now that destrier belongs to Duncan. So what to do with your free time? Choice: Check in on your mother to see how she is doing. Choice: Now that I think about it, that serving wench was rather comely ...
---
Year's End Contest - Choose Your Own Prompt II
on 12/5/2019 11:13:06 AM
I don't think its necessary here. It fit the theme of the Chaos Contest, but I think it's too much unnecessary work to keep track of the bets and figure out who loses and gets what. But hey, you're doing the point stuff this time, so if you like self-inflicted torture ...
---
The Doctor is In (Maybe)
on 12/5/2019 11:09:58 AM
But what about all those grandmothers that bought the entire Disney movie collection on VHS back in the 90s! Disney insisted they had to buy the collection to preserve the memories for the children! The children! You know, the VHS tapes that only have a shelf life of about 20 years. Wait ... do modern children know what VHS tapes are?
---
The Doctor is In (Maybe)
on 12/5/2019 9:41:01 AM
You know, I used to check regularly to see if the final book was published yet. This was the first I think I've checked in maybe two or three years. So sad. Rothfuss and G.R.R.M. should start a club.
---
The Doctor is In (Maybe)
on 12/5/2019 9:31:15 AM
So I felt like it was fine. It definitely has an interesting setting, and you can't help but feel a little sympathetic for the protagonist. You have a bit of a disadvantage because English isn't your native language. I'd make sure you find someone to help you proofread when you're done. That'll help you fix some of the odd bits of phrasing and some grammar issues. Some general thoughts. I think you rely too much on adjectives and adverbs, sometimes repeating things unnecessarily. There's also never really a good reason to use multiple exclamation marks. One is sufficient. I think this is how I would edit your passage: Tension hangs in the air as people from all over the galaxy wait in awe for the arbitrators to announce the start of the Deathmatch. The light of five moons shines over a massive space stadium made of brilliant diamonds and graphene glass. But unlike everyone else, you don't care about that stupid Murderbowl. A handful of heroes fighting to the death to become gods ... nonsense! You just continue sweeping and scrubbing the infinite diamond crystal of the stadium, grumbling all the while. Your damn suit keeps rubbing and stinging in all the wrong places. And you can't even scratch yourself with all these people around. You try to forget the stupid - and stinky - suit, focusing on the scenery. Outer space possesses a captivating and dark beauty. This is, without doubt, the only good thing about being a space janitor. Being able to observe how, every day, the sunlight makes your home planet appear to be floating in the empty black of space before suddenly painting the sky in a million colours. So peaceful. "GUYBRUSH MACPORRIDGE STOP STANDING AROUND AND GET BACK TO WORK!" A thunderous voice rumbles through the speaker of the old and sweaty spacesuit - which has an aroma that reminds you of a wet dog. "MURDER THEM!" You can hear the roaring yells of millions of fans, excited at the spectacle of bloodshed. You gaze at the infinity and flex your right hand effortlessly to create a space mop that works through nanobots. This is your superpower, being able to generate cleaning products from nothing. And this is your punishment, cleaning for hundreds of years, in a place where hopeful heroes earn the right to create worlds or perish to the delighted cheers of the crowd. Suddenly, a lightning ball of magical fire lands a few inches from your feet. "Another hero's head, boss," you complain moodily, as you know that exploded heads cause a lot of fuss, in addition to paperwork. In about an hour, a Sponge mop's marathon will begin on the holo television. "Put it in the trash," says your boss through the suit's speaker. "He doesn't have hero insurance. And come down then. Your shift is over. Maybe take the time to wash that stupid suit for once, would ya?"
---
Year's End Contest - Choose Your Own Prompt II
on 12/5/2019 8:21:45 AM
Please take your quarrel with EndMaster into someone else's thread. Thank you.
---
The Doctor is In (Maybe)
on 12/5/2019 8:18:26 AM
I think you have two good story questions here. 1) Will Tyler get "crazy bitches" - emphasis on crazy, but probably not in the way Brad was thinking. 2) That e-mail and free account are shady as all get out. Curious as to what's up with that. Not a story question - I'm just old - is Disney Plus the new fad these days? And do you watch before or after you walk into a streetlight playing Pokémon Go?
---
The Doctor is In (Maybe)
on 12/5/2019 7:59:59 AM
Remember, if you're using "too" to mean: also, excessively, etc. then it has two "o"s. Be mindful of avoiding tense shifts. If you miss any in the proofreading process later, your readers won't. This might just be me, but the first half had me intrigued. Then I found about the next quarter of it really repetitive; I felt like I could infer a lot of things already. Then I liked the last quarter or so; it seems to be promising that shit is going to be hitting the fan.
---
The Doctor is In (Maybe)
on 12/4/2019 10:59:18 PM
I think Camelon pointed out the odd phrasing parts that I noticed. I don't know if you plan on using this AABB throughout the story or if you plan on switching the rhyme scheme up between pages or acts, but a common ballad rhyme scheme - and I think it works well for storytelling - is AABA BBCB CCBC etc. etc..
---
Something I should not be doing ...
on 12/4/2019 7:59:29 PM
Delay your departure ... You turn around in the saddle and look back to the monastery. A man with a thick brown mustache and a fancy hat waves as he walks toward you. His doublet bears the crest of House Dunkeld - the house of the king. "I'm glad I caught you before you departed, Lord William." The man with the fancy hat honors you with a solemn bow. "I'm terribly sorry about the loss of your father." You nod. "Thank you for the kind words. But who do I have the pleasure of addressing? A man of House Dunkeld?" "More or less. I'm a distant cousin of the king, from a minor cadet house of the family. My name is Fingal, and I serve in the royal court as an agent of Marshal McDougal. That's why I wanted to speak to you. This recent rebellion has convinced the marshal that the kingdom can never have enough good swords, loyal to the crown, in Scone. I've been dispatched to recruit promising younger sons of the nobility throughout the realm to serve in the king's household guard." Fingal pulls out a letter from within his doublet and hands it to you. The letter bears the king's seal. "If you're willing, ride to Scone and present this letter to the castellan. His name is Lachlan." "I'm certainly honored," you say as you place the letter in your saddlebag. "I'll think it over on my ride home." You say goodbye to Fingal, resisting the temptation to ask where he got his fancy hat, and set Ogre on a trot down the lane back toward the barony. Riding through the light rain, you contemplate whether to head to Scone. On one hand, it would be honorable and prestigious to serve in the king's household guard. You don't have high hopes of inheriting any lands or titles, so if you want to make something of your life, you'll have to carve out your own fortune. Of course, such a choice would firmly set your life on a path of fighting and war. Is that what you really want? Choice: Yes, once I return to the barony, I'll make preparations to head to Scone. Choice: No, I don't think I want to live the life of a soldier.
---