Mystic_Warrior

, The Dramatist
Member Since
6/10/2019
Last Activity
7/23/2021 7:25 AM
EXP Points
Post Count
80
Storygame Count
3
Duel Stats
1 win / 0 losses
Order
Commendations
Guess I'm back to being a silhouette now, fading in the background and occasionally emerging from the shadows.

Hi, my CYS name is Mystic Warrior, so feel free to call me Myst or any other variation of my name you prefer.

So far, I've written three storygames: Dreamtruder, Breaker and Fall to Hopelessness. I would appreciate it if you, random reader of my profile, could take the time to read through these.

For those of you who bother to read through profiles, I'm back from a break and will hopefully be able to finish a storygame soon for a contest I might join if I feel that I'll be able to complete the storygame in time.

Feel free to message me if you want to talk. I might not always reply immediately, but I'll eventually get back to you
---

Will be putting more quotes here if I see any:

Pfft, look at Miss Fancypants Writer here, actually writing things. - Mizal



Trophies Earned




Storygames

Breaker
Beneath the seas, hidden from the Ones Above, our society goes about our normal, routinely lives. I cannot help but feel bored with all that is going on, until I find the letter. A letter that sends me on a journey to deliver a magical item to the group of people that have been villainized over the years, the letter that challenges everything I thought I knew. But which side is on the side of good? How can I break out of the only world I have ever known? Should I join the heroic villains or the villanous hero? I have finally gotten the adventure I always needed, but not exactly the one I wanted.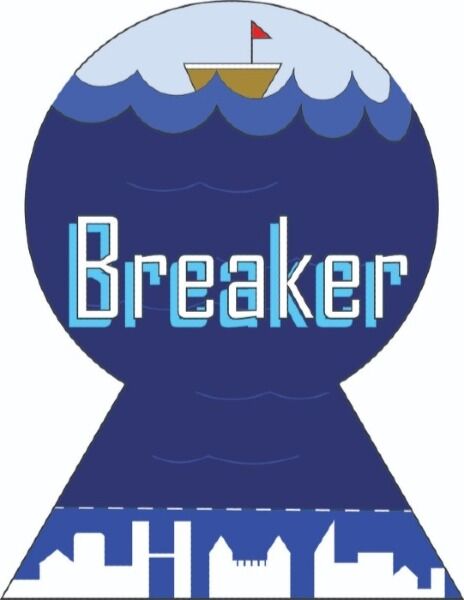 Note: This game was created for Camelon's break contest. During the part where a specialist is assigned to the breakers, there are three different paths (Lawbreaker, Breaker of People and Breaker and Enterer). Due to time constraints, for those who would like to know, Breaker of People is the longest path, followed by Lawbreaker and Breaker and Enterer, but aside from the epilogues, it all leads to the same chapter 5. As before, feel free to comment or message me if you encounter any issues or problems that I should fix.
---

Dreamtruder
"The delicate balance between the dream world and the real world is disrupted. You intruded and messed up the dream of an innocent. By talking about this with an Unknowing, the possibility of the dreamstage being unveiled is now greater than ever. The Jury has made a decision - we have no choice but to send you to The Jungle..."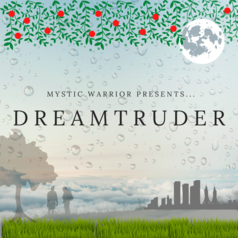 Life was hard, balancing work and relaxation. Then the nightmares came, and all I ever wanted was to be free of them. Yet, I never accounted for this - finding out the truth about the dream world, exploring the vast plane of the imagination...only to be whisked away to the longest nightmare ever. 
Think a jungle's bad? Try a fictional jungle, where literally anything can happen, and the most creative minds have conspired to give you a hard time.
Note: This game was created for Mizal's 'Welcome to the Jungle' contest. There are several epilogues, and while the main one is the normal Dreamtruder path, others include Dream director, Dreamcaster, Dreamediator, and Dreamhero. Fancy a challenge? Try completing the Jungle challenge without picking up any dreampowers - it's possible, but requires a bit of thinking and planning ahead. Also, for some items, click the 'use' button as a link would not be provided (if this is the case, it would be specified in the object description)
Since this would be my first published storygame, I am still relatively new to this. Feel free to message me or spam the comments if you encounter any issues, have any suggestions for improvement, or just have something you want to say.
Enjoy!
---
A quest doomed from the start. A man with an unwavering yet unusual moral compass. A daughter in the darkest depths of the night sky.
It isn't truly over until all hope is lost.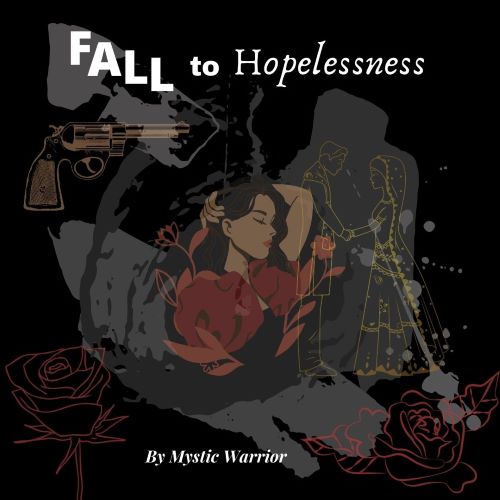 'Good and evil, heroes and villains… they are all fantasies created by the world. There are only two types of people: the people you care about, and the people you don't.'
Arnold Cyzila's best life may have been long since over, but he would do anything to save his daughter from the clutches of her confinement. Even stealing an airplane, killing the innocent, and entering a dangerous world where death is almost guaranteed. 
[Warning: There are some mentions of murder, deaths and several dark themes, so if those things make you uncomfortable, perhaps it is better not to read this story.]
Note: I initially did not plan on joining this contest, yet I'm glad I did since it has motivated me to publish a new storygame. It is related to Dreamtruder in a way… well, you'll see. While this story may not be as long as my previous two, it was interesting to write a shorter project. 
Just like all my other storygames, commenting and rating this story are both highly welcomed and appreciated. Also, as I have used quite a lot of variables in several fight scenes, let me know if you ever encounter a page where there are no visible links. 
Lastly, there are a few different epilogues but the 'main' one would be an epilogue which mirrors the start of the story (you'll know it when you see it). There are three possible ways to reach that. Even though I may consider it to be the true ending, it is not a typical happy ending.
---
Dear fellow Earthians and Utopians #05
unpublished
If you don't like letters, extremely short stories or cliched moral lessons, don't read this. I found it when I was browsing through the old storygames I had created a long time ago. If I'm not mistaken, this was made for Mizal's Tiny 'Topias jam although I never really thought it was good enough to add to the thread. I don't think I'll publish this, but it's completed if anyone happens to browse my profile and wants to read it.
---
Recent Posts
CYBERPUNK CONTEST 2021
on 7/18/2021 4:31:03 AM
Congratulations, WizzyCat, and everyone who submitted a story! I'm looking forward to reading the new storygames when I get the chance to.
---
What do you like in a review?
on 5/12/2021 4:22:15 AM
Looking back at the reviews I have gotten on my storygames, I generally tend to like those that prove the opinion which the author states. For example, a positive review is a lot better if the reader points out specific things that they like rather than simply stating they enjoyed it. The same goes for potential improvements and constructive criticism. Since I try to improve my writing with every storygame that I publish, it is a lot better to know what exactly the reader hated instead of simply getting a negative comment (not that there seems to be any purely 'you suck' comments on my storygames so far).

Positive reviews never fail to make me smile because it feels great to know that someone appreciates and acknowledges the work I have put into a storygame, and they liked it enough to comment. Sometimes, I worry way too much about whether a storygame I am writing is too boring or too long, so the reviews I have been getting really helped me identify my strengths and weaknesses as a writer. Also, I love it when readers reference specific parts of the story since it feels like what they are saying is more genuine. 

While I do appreciate the reviews that point out typos or other forms of errors, I doubt that I would be going back to proofread my large storygames anytime soon because I spend too much time procrastinating.
---
More Site News
on 4/4/2021 7:06:41 AM
If I'm too late, consider this a belated birthday gift.
---
Hiya there.
on 4/1/2021 10:41:13 PM
The only reason I can think of for this happening is that this noob is trying to get banned so the mods would be able to cause +20 damage to the noob army or whatever the challenge was. But still, using Occam's razor, the noob is probably just extremely dumb.
---
Google Slides & CYOAs
on 3/22/2021 7:54:35 AM
1. I'm not really sure, tbh
2. Hopefully
3. No, but I recently saw something like a CYOA through an instagram story where viewers were able to click one of two options, then the story would progress based on their choices. Also, I have seen this done through posts, so based on which choice you want to explore, you would scroll to that part. You can go to the first page again and revisit the story. Not sure if this is related to the main post but just thought I'll put it here. But, of course, those were nothing as good as the storygames we have here (I really should start rating more soon).
---
a question about the chrome extention
on 3/19/2021 2:13:02 AM
Back when I had lots of free time, I went through the usernames that were in different colours to see what they meant. Each day, there would be one name that is red and bolded. It refers to the user who has the most commendations ([Order name] of Avon). Other members who have red usernames belong to the same order as the member who has the 'Of Avon' achievement. Users who belong to other orders all have blue usernames. Hope that helps!
For example, MHD currently has the Marauder of Avon title since she has the most commendations. All the other marauders have red usernames, and everyone else has blue ones.
---
Mad Hatter's Daughter Appreciation Day!
on 3/18/2021 11:32:39 AM
Once again, thank you for all your artworks, MHD! I may not have been around CYS for as long as most of the other members have, but I remember that one of the first times I contributed to the site was during the noob contest, and I was so honoured when you drew the comic that included my avatar. As I continue to use the site, your artworks always seem to entertain and amuse me.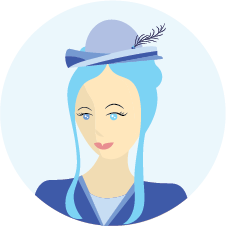 Also, thank you for creating this thread, Avery! It was a brilliant idea and I thoroughly enjoyed reading all the posts.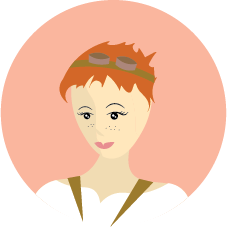 I tried experimenting with a new art style since this thread has inspired me to use illustrator a lot more often, and the results are above. Although you may notice that I might have copied the same template for both drawings.
---
Mad Hatter's Daughter Appreciation Day!
on 3/14/2021 10:32:40 PM
I managed to screenshot how large the pictures originally were compared to the other posts if anyone wants to see: https://imgur.com/a/uKx0DhI 
---
Mad Hatter's Daughter Appreciation Day!
on 3/14/2021 10:25:06 PM
Wowwww! I can't believe you managed to make the dress I drew look so stunning! All of these artworks are so brilliant I can't even start to image the sheer talent you have, MHD. 
---
Mad Hatter's Daughter Appreciation Day!
on 3/13/2021 6:44:29 AM
I really should stop procrastinating my assignments.
---