AnimeFan

, The Contributor
Member Since
2/8/2013
Last Activity
7/9/2013 5:51 PM
EXP Points
Post Count
6
Storygame Count
0
Duel Stats
0 wins / 2 losses
Order
Commendations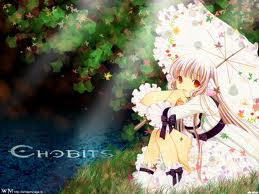 No Profile Entered
Trophies Earned

Storygames
unpublished
A simple story where the main character feels out of place. It is more of a story than a game with few choices. This is my first story, so please don't be too harsh. Thanks! :)
---
unpublished
A story told only through haikus and your decisions. I personally enjoy stories that make you think and let you decipher the words however you want. I did my best to incorporate that into this story made if poems. Enjoy!
---
unpublished
Claire Handle has just moved out of her parent's house, and into a college dorm. Going to class, studying, and enduring the pains of cafeteria food are all daily chores. It's all normal until she gets a new roommate, and her parents stop answering their phone calls. This story only has three choices, and they're at the very end. There are some metaphors that I have included in here, too. Unless you have enough time for reading this, I suggest that you don't read it at all. I'd like some positive feedback on my story.
---
Recent Posts
Working on a storygame
on 4/29/2013 7:59:47 PM
In my opinion, you should publish the first part of it saying that it is a test, then see what the comments say and take suggestions from that. I'll be happy to read it :)
---
Come Look
on 4/29/2013 7:44:44 PM
Thanks guys! And Xt1000305, thanks for your feedback on my game!
---
Come Look
on 4/28/2013 8:59:41 AM
Oops, sorry. I'll be sure to put something like this there next time.
---
Come Look
on 4/27/2013 8:56:25 PM
Could somebody check out my new story game and give it an honest rating? I just republished it and want to know how it is. It's my first one, so don't be too harsh. It's a science fiction story.
---
Cat Mario
on 4/21/2013 7:52:25 PM
That was an interesting game, lol.
---
Hello!
on 3/27/2013 8:53:09 PM
Hey Jenna! If you have any questions, ask me. Otherwise, good luck with "Half Blood Camp". :)
---