Camelon

, The Contributor
Member Since
9/12/2019
Last Activity
11/22/2019 12:12 PM
EXP Points
Post Count
312
Storygame Count
0
Duel Stats
0 wins / 0 losses
Order
Commendations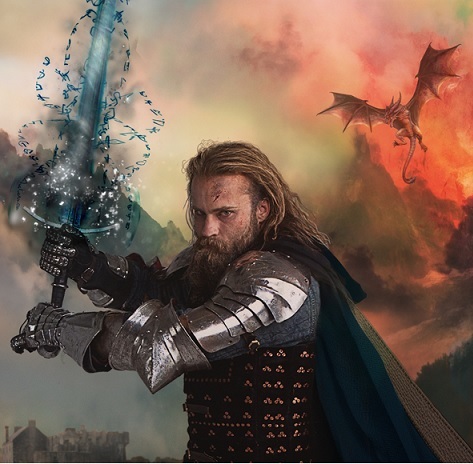 No Profile Entered
Trophies Earned

Recent Posts
Tally Ho, Chapter Eight
on 11/22/2019 12:07:36 PM
4. Hopefully, we might get to keep some of the funnel cakes rather than eating them all. And then, if we landed on the island with the wierd kids who only eat bread that was mentioned in the paper, we might have something to bribe them with.

And Pennyworth probably hasn't eaten't in a while - we got Rory food, but we skipped on actually arranging for a snack for everone else.

And does Pennyworth really need to think about how he will beat the competition? He will be sure that he can.
---
Chopped II: Round II
on 11/21/2019 9:10:30 PM
What a musical ingredient. It should pair well with the singing Cicadas.
---
Tally Ho, Chapter Eight
on 11/21/2019 8:31:28 PM
I'll throw in a vote for 1. Frankinscense seems the sort that might through a wrench into the mix if something happens that doesn't fit with her morals, and it would just be odd to go with our boss's fiancee.' I feel like she might compete for taking charge, as well.

It's a sporting event, so teaming up with our boss (presumably in a boat with other rowers, as well) isn't going to be especially unusual.
---
Poems
on 11/21/2019 11:32:49 AM

There does seem to be an underlying theme throughout of what is far away becoming metaphorically near. Moonlight carrying the moon to the watcher, Starlight dropping as dew, the impossibly distant cosmos resonating as music, and the firefly mimicking starlight close at hand.

So I would recommend a title that plays off that. I Hold the Stars, The Distance Crossed, The Stars in Me, I am Stardust, Gift From Afar, The Stars at Hand, The Night Road, etc.
---
Tally Ho, Chapter Eight
on 11/21/2019 11:09:37 AM
2. is incredibly tempting, but 1 is probably best. Rory will probably go for it. So, 1.
---
Chopped II: Sauget Illinois
on 11/21/2019 11:01:47 AM
---
Chopped II: Small notice
on 11/21/2019 12:27:53 AM
Adorable, but fierce. Thoughtful, but cunning. Friendly, but fueled by the vengeful fires of Gehenna to right unrightable wrongs.

Though he lives among giants, he carries the largest heart of all.
---
Tally Ho, Chapter Seven
on 11/20/2019 5:50:26 PM
(I just can't bring myself to vote for 2, even though it's the only good non-escape option.)
---
Tally Ho, Chapter Seven
on 11/20/2019 5:48:59 PM
3.

We now have information that the deputy gambles, is willing to spring prisoners for financial gain, and is hoping to cheat/rig the race. He's a direct threat to Mrs. Patterson, the sporting nature of our employer, and the rule of law. He must be stopped!
 
---
Tally Ho, Chapter Seven
on 11/20/2019 11:52:18 AM
Do we *have* to escape? Admittedly, it would be nice to make the boat race. And Ambrose definitely has the wrong guy. But shady deals and throwing the race do not sound like the way to do it.

2.
---