Unlondon

, The Reader
Member Since
11/21/2020
Last Activity
11/26/2020 2:52 PM
EXP Points
Post Count
23
Storygame Count
0
Duel Stats
11 wins / 12 losses
Order
Commendations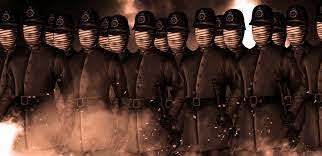 You've met with a terrible fate haven't you? I'll write a story or two if my procrastination allows me to.
From:Earth, The Solar System, Orion Arm, The Milky Way, Local Group, Virgo Cluster, Virgo Super-Cluster, Universe …
interests:Writing, reading and playing video games also anything that has to do with quantum physics
Storygames
unpublished
You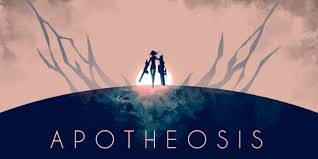 are born from a tainted fruit of the Tree of Creation. From there you will face many trials and tribulations and climb the rungs of the ladder into godhood. Your adventure awaits!
The art inside is not of my own but if the artist asks than I shall take it down but some of the art I believe comes from the SCP wiki.
---
Recent Posts
So many newbies....
on 11/22/2020 11:52:32 PM
I heard fight to the death and it immediately piqued my interest. Where do I sign up?
---
I SEE ALL
on 11/22/2020 11:37:03 PM
Now the forum title makes sense because End Master sees all.
---
How much is too much?
on 11/22/2020 5:03:20 PM
It really depends. 2500 for a first story is pretty good and if it is spaced out and well written with verbose language that yeah I would say it is pretty good. The average recommended length is actually 15 pages if you're going for a short story of sorts.
---
Combat scenes?
on 11/22/2020 4:40:05 PM
How does one properly write a combat scene?
---
Horror Movies
on 11/22/2020 4:08:56 PM
You poor thing. That's worse than Cannibal Holocaust and the director got temporarily arrested for that because they thought the actors were actually murdered in the movie.
---
Horror Movies
on 11/22/2020 3:55:47 PM
What is probbaly the most disturbing or scariest horror movie you ever watched? 
---
Logic Puzzles
on 11/22/2020 3:37:28 AM
You simply ignite one of the ropes on fire on both ends and light the second rope on one end at the same time. When the first rope burns out, 30 minutes have elapsed. At that exact moment, you light the unlit end of the second rope. When that rope burns then 45 minutes have passed
---
Hi
on 11/21/2020 10:25:58 PM
---
Story Sample I Am writing(The first few pages)
on 11/21/2020 7:23:43 PM
Thank you for the criticism. I might include the staying in the pod results in you becoming more evil or I might just scrap it altogether
---
Evening all...
on 11/21/2020 4:47:57 PM
Welcome, I am working on a dark fantasy story that involves an ascent into godhood if that interests you.
---