WouldntItBeNice

, The Novelist
Member Since
1/21/2016
Last Activity
3/1/2017 11:41 AM
EXP Points
Post Count
253
Storygame Count
4
Duel Stats
25 wins / 21 losses
Order
Commendations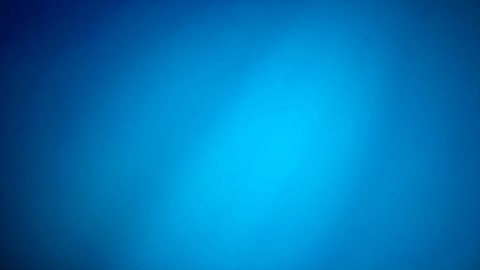 Damn, it isn't nice however... Anyway, my activity will be low for the time being. If you PM and/or tag me and I don't give a prompt response, it is not me being a jerk. I just probably didn't read it yet/don't have the time to respond. I'm now living in a place with no internet access which will take my activity down even lower. Damn.
Please rate my storygames, especially Solstice and No Quarter. Thank you.
Rest in peace, William Christopher.
Trophies Earned





Storygames
Steve is a time traveler, but he is not a superhero.  He does not use his powers for battling evil or being evil.  In fact, he does not even know what to do with his gloomy and crumbling life.  Perhaps today things will be different.  Perhaps today his present and future will be saved by... quite a special person.
Authors' Note: The endings depend on Steve's previous decisions.  There is one special ending found half way through the game, one sad ending, two real endings that are found at the end, and the "true epilogue" that is the best ending.  (The best ending has Stephanie in it in case you are wondering.)
---
This is a fan fiction of Led Zeppelin's song "No Quarter".
*****************************************************************
It is also an entry for the New Frontier Contest.
---
This is part of the School Based storygame contest.
This is Lawrence's final few days at Hawthorn School. Things become... memorable.
Thank you iavatus for being my beta-reader and At_Your_Throat for the cover art.
EDIT:
I fixed the scripting error. You can now receive 1,000 points by finding the ending shown to those who have the normally maximum score of 400. I also added your total score at the end of the game so that you don't have to post in order to see it.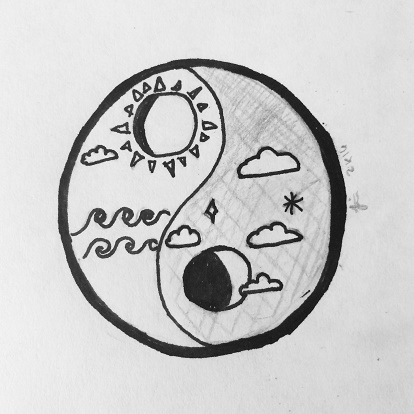 ---
This is the story of Ginny and Ethan's times at the carnival.  As the years pass, can Ginny and Ethan's friendship continue or will their paths no longer intertwine?  Will Ethan overcome his avid dislike of roller coasters?
Can their friendship bloom into something greater?
EDIT:
Okay, after viewing the comments, I too realized the massive error I had created in the original ending.  Thank you Briar Rose, Bucky, and Steve24833 for you comments.  I truly mean that.  In fact, I burst out laughing (at my story) when I read the comments--especially Briar Roses'.  Thank you.
Now, there are two endings.  The first is the  original (with a few minute changes), and the new one is much different from the other one.  (They also wrote to each other because this story took place before the internet became widely public.)
---
unpublished
---
The Mountain of Scáth Dubh
unpublished
You are a weary traveler in a mysterious land.
http://chooseyourstory.com/story/The_Mountain_of_Sc%C3%A1th_Dubh
---
Recent Posts
EndMaster's Edgelord Contest
on 2/27/2017 3:43:00 PM
Two people walk down a lit street. The man has had one too many beers. The woman is wearing pants that look three sizes too small. Both are laughing. They are heading for a night of passion.
They pass a street corner where two men stand. The two nod to the couple. The couple nods back.
The man and woman quicken their pace. A ragged man sits in an alley. They pass before he asks for a handout.
The man trips a little, but the woman picks him up. They share a kiss.
Crying comes from somewhere afar. A child is babbling somewhere in the night. The woman mumbles about parents who don't work enough for their children.
As they near the man's apartment which sits high in the sky, they shake their heads. Like always, a woman's moans come from a dark part of the city. The man complains of how the police don't do enough against prostitutes.
Back at the street corner, the transaction is finished uninterrupted. One man hurries away to find his momentary enclave of bliss, though it will be his last.
The ragged man is all alone. Far reaching dreams are long since shattered. Each day he wishes to be his last. But no, he is carnally driven to persist though nobody will notice when he breathes his last.
A young child continues to cry. She doesn't understand why her parents fight. She already knows what they'll tell her to say. Mother and daughter fell down stairs once again.
The woman ceases her moaning and groaning. She feels her chest and the liquid that is there. In the light it looks black, but she knows that's wrong. It's red. Soon, she'll be gone.
The man and woman wake up in the morning. The woman gets out of bed and looks through the window. It is a rather beautiful morning. In a bustle and with important places to go, countless people are walking down the street.
---
January New Frontier Contest Results
on 2/8/2017 10:13:20 AM
Well, first I want to congratulate everybody who engendered this contest and completed an entry. This especially goes to @Ogre11 who completed a very well made and on-topic storygame which I did enjoy. If you would've put an undead anything in the storygame (unless I missed it), The Mountain Pass would be the winner. In fact, I thought it would be the winner anyway ever since I read it. I metaphorically applaud you.
Also, I want to thank Malk since your comment "<@klam> I am now writing solely for the purpose of beating WIBN" was both ironic (since I beat you) and motivating (because it made me really want to beat you). Next time, write something less linear and I'm sure you'd be able to do much better than just third place. Your writing is honestly very good.
Will, SkyT, Mizal, SkyL and WITD, I liked all of your storygames as well. I can tell that you put a great deal of effort into your games (or so it appears). Each of you improved the site's quality with your entry (except Mizal who should publish hers).
I'm amazed by the work you put into your storygame @IronPanther since it had great deal of scripting that I haven't seen in a new storygame for quite some time. I didn't like the grinding, but I now have even more respect towards you as a writer. Please, continue writing these, and congratulations on receiving second place.
Finally, I want to thank the judges for reading our storygames. I appreciate the time and effort that you gave us, and I am especially appreciative of Bucky for hosting the contest. Thank you everybody.
P.S. @Axiom I didn't use any structure because screw that stuff.
---
January New Frontier Contest
on 1/10/2017 10:34:50 PM
I am glad that Malk has found a motivation for his writing and has giving me some more as well. I look forward to his submission.
---
January New Frontier Contest
on 1/9/2017 9:30:18 PM
I have no desire for vengeance.
---
January New Frontier Contest
on 1/9/2017 9:23:35 PM
---
The Council of Nine: Hopeless and Broken
on 12/28/2016 10:40:47 PM
I wasn't sulking, Watson. Anyway, hilarious as always. I'd imagine that Steve is rather thin since he never manages to digest anything. :)
---
Carrie Fisher's dead
on 12/27/2016 2:14:11 PM
It looks as though Disney killed off the wrong member from the OT. RIP Carrie Fisher.
---
Merry Christmas/Hanukkah/Satanmas/Other!
on 12/24/2016 6:21:02 PM
I'm offended at your inability to recognize humor. :)
Merry Christmas!
---
ANGZT: Behind the Music
on 12/24/2016 12:11:03 PM
Great job, EM. Steve, I do believe this quote applies to you. :)
"Profanity is the effort of a feeble brain to express itself forcibly." -- Spencer W. Kimball
---
BZ's Logic Puzzle for Points (while supplies last)
on 12/23/2016 2:13:41 PM
Solved it suckers! Ha ha, never doubt my supreme brain power!
---