WouldntItBeNice

, The Expert Scrivener
Member Since
1/21/2016
Last Activity
8/19/2019 10:59 PM
EXP Points
Post Count
1069
Storygame Count
13
Duel Stats
32 wins / 34 losses
Order
Commendations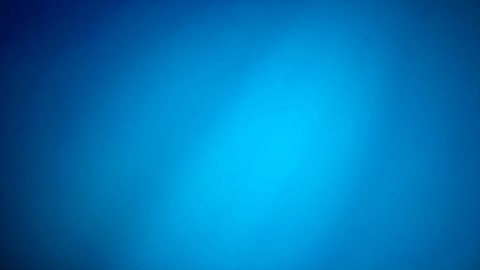 As of 1/7/2019:
If you want to know more about me, send me a PM. Anyway, I'm fairly nice but my writing abilities are sorta competent now. Still, that's not stopping me from improving!
Please rate my storygames, especially Azula and Zuko, Don't Hurt Me Again, Solstice, No Quarter, Darius, and The Duet. My goal is to eventually have one over 100 ratings. Thank you!
QUOTES!
1. Mayana: "Wibn, your anime story is so bad that it'll give Leora depression when she reads it, turning her into a younger Myn."
2. Mayana (again): "Useful in depth advice? Hah. If I could give useful advice, then Wibn's anime story wouldn't exist because I'd advise him not to write it."
3. Steve: "Wibbons, you're such a raging, closeted faggot that you're super pathetic, and thus, I can't even hate you and hope you learn to love the little girl inside you."
4. Ebon: "Just get good wibn."
5. Ebon (again): "I don't know either tbh. For some reason wibn pisses me off an absurd amount"
6. Corgi: "And apparently wibns has whored himself out in exchange for getting lashed in the nuts via whip?"
7. Chris: "'I don't play video games. sorry"' What even are you Wibn"
8. Mizal: "Wibn wants to get better at pretending not to be a teenage girl"
9. End Master: "lol wibn is straight"
10. Digit: "I'm not Wibn level religious to go and go knock on every house on the planet to talk about or lord and savior"
11. AYT: "tbh i even thought wibn was a girl for a time"
Trophies Earned







Storygames
---
---
---
---
This is an entry for BZ's Creatures of the Night Contest. There are two different kinds of monsters. One is a monster because of what they are, like vampires or zombies. Others are monsters because of what they do. They wear human flesh, but they are not human.
---
---
---
---
---
---
---
---
---
unpublished
---
unpublished
---
unpublished
---
unpublished
---
unpublished
---
Articles Written
A Newb's Guide for Improving
This is an article on how to improve for both the forums and writing if you're an idiotic newb. It's written by a former idiotic newb for current idiotic newbs.
---
Recent Posts
RIP lordkarstark
on 8/19/2019 7:28:34 PM
Shut up tranny
---
New Contest Theme: Lone Hero
on 8/18/2019 6:28:08 PM
I'm glad I actually planned this story to be this short.
Hell Is Empty
---
New Contest Theme: Lone Hero
on 8/16/2019 7:44:20 AM
Hey, I joined too.
---
New Contest Theme: Lone Hero
on 8/12/2019 8:07:17 AM
Publish something with the Contest Entry tag. Oh, and mention it here too.
---
New Contest Theme: Lone Hero
on 7/10/2019 10:06:26 PM
Even though I'm neither ace nor Catholic, I'll do it.
---
New Contest Theme: Lone Hero
on 7/5/2019 8:01:30 PM
I'm just waiting until someone tries to make a succubus lone hero. I'll see if I can come up with any ideas, but I have a lot on my plate atm irl.
---
Wtf is wrong with you?
on 6/24/2019 10:18:10 PM
Okay! Thanks for understating!
---
Wtf is wrong with you?
on 6/24/2019 10:06:27 PM
I'm also apparently a faggot for ruining this thread. Shit.
---
Wtf is wrong with you?
on 6/24/2019 10:03:56 PM
Nationality: American Orientation: straight. Disorders: nothing on paper, but I'm probably masochist in some twisted way by not realizing that working 50-60 hours a week without pay is a bad thing until others pointed that out. I also have a hard time sitting still unles I jack myself up on caffeine, so maybe a little ADD to because apparently everyone has that these days. Traumas: I've faced life and death situations four times in the last year. I've had my finger accidentally drilled into by a power drill. I had a pit bull who bit my arm because I used it to protect my neck. I've fallen asleep at the wheel several times before coming to while still on the road. I talked to and shook hands with a person who attended a church I attended who abrubtly went on a shooting and raping spree. I've been punched, slapped, thrown into walls, threatened to be killed or severely harmed, dragged on the ground, told I'm useless in every way, told only sluts with STDs would ever wanna have sex with me, forced to work until I fell over in exaustion for money and punishment, and psychologically manipulated in several ways, and told that I should follow and believe his words as if it's the Word of God. All of this paragraph was thanks to one man. Oh, I also had a pistol pointed in the wrong direction but decided not to pull the trigger. So, yeah.
---
Best of 2019 Contest Starts Now
on 6/23/2019 3:39:44 PM
I'll get something done eventually. My goal is to get something rated above a 6.00/8 before 2020. I already have a good idea with what I want to do, but I just need the time to do it.
---