WouldntItBeNice

, The Apprentice Scrivener
Member Since
1/21/2016
Last Activity
9/19/2017 6:39 PM
EXP Points
Post Count
405
Storygame Count
5
Duel Stats
27 wins / 25 losses
Order
Commendations
If you want to know more about me, send me a PM. Anyway, I'm fairly nice but my writing abilities are less than superb. Meh, I may write something that's liked more than a 5/8 eventually.
Please rate my storygames, especially Solstice and No Quarter. My goal is to eventually have one over 100 ratings. Thank you.
Oh, and rate my new storygame 4-Simplex as well. :)
Trophies Earned





Storygames
The barrier between impossible and possible is thin.
This is an entry for the Summer Slam contest.
You will be individually following Billy Joe, Runt, Virgil, and Slim.
Author's Notes:
Each character has their own storyline that is intertwined with the others' own storylines, so your choices will effect the paths of multiple characters simultaneously in little and big ways. A choice can have a large effect even if it does not appear to do so at first, so choose carefully. Sometimes, a character's storyline is blocked (by dying) until another character does something different. Lastly, try to be nice and try not to die, for it is very helpful to do both of those things.
Also, I am deeply grateful for Tyrannosaurusrex's beta-reading. Your imputes were very helpful. Thank you so much.
---
Steve is a time traveler, but he is not a superhero.  He does not use his powers for battling evil or being evil.  In fact, he does not even know what to do with his gloomy and crumbling life.  Perhaps today things will be different.  Perhaps today his present and future will be saved by... quite a special person.
Authors' Note: The endings depend on Steve's previous decisions.  There is one special ending found half way through the game, one sad ending, two real endings that are found at the end, and the "true epilogue" that is the best ending.  (The best ending has Stephanie in it in case you are wondering.)
---
This is a fan fiction of Led Zeppelin's song "No Quarter".
*****************************************************************
It is also an entry for the New Frontier Contest.
---
This is part of the School Based storygame contest.
This is Lawrence's final few days at Hawthorn School. Things become... memorable.
Thank you iavatus for being my beta-reader and At_Your_Throat for the cover art.
EDIT:
I fixed the scripting error. You can now receive 1,000 points by finding the ending shown to those who have the normally maximum score of 400. I also added your total score at the end of the game so that you don't have to post in order to see it.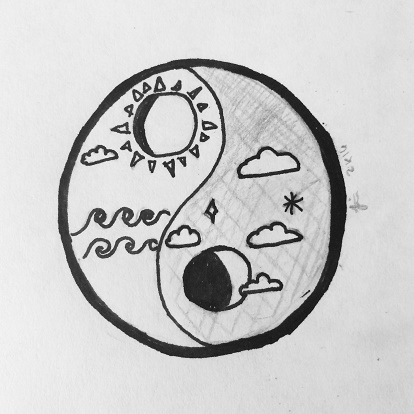 ---
This is the story of Ginny and Ethan's times at the carnival.  As the years pass, can Ginny and Ethan's friendship continue or will their paths no longer intertwine?  Will Ethan overcome his avid dislike of roller coasters?
Can their friendship bloom into something greater?
EDIT:
Okay, after viewing the comments, I too realized the massive error I had created in the original ending.  Thank you Briar Rose, Bucky, and Steve24833 for you comments.  I truly mean that.  In fact, I burst out laughing (at my story) when I read the comments--especially Briar Roses'.  Thank you.
Now, there are two endings.  The first is the  original (with a few minute changes), and the new one is much different from the other one.  (They also wrote to each other because this story took place before the internet became widely public.)
---
unpublished
This is an entry for the Chaos Contest.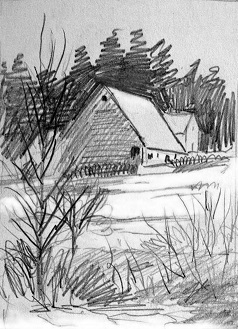 A frozen winter can be akin to Hell
So listen to this story that I will tell
Crazies throw the world into Chaos today
There's no way for me to keep evil at bay
Crazies should give you fright
Especially their bite
While the men act like beasts
Wanting tomorrow's feasts
---
The Mountain of Scath Dubh
unpublished
You are a weary traveler in a mysterious land.
http://chooseyourstory.com/story/the-mountain-of-scath-dubh
---
Recent Posts
Contest SHAME 4: SHAME SHAME Pants City!
on 9/16/2017 8:37:27 AM
End's cell for you two will either be the setting for a comedy or a horror movie.
Anyway Mizal, your storygame was the one I was looking the most forward to. :(
---
BZ's Summer Slam Link Thread
on 9/16/2017 8:28:49 AM
My storygame had ~18k words, ~44 pages, and ~120 links (due to my odd format of this CYOA). Though I had less than what I wanted for word count (40k) and the storygame still probably has grammar/spelling mistakes, I am extremely happy with my result. I view it almost like an indie movie where only the director and four other people on the planet love it while everyone else shrugs their shoulders. :) It's actually my favorite storygame I've published despite more success with others.
I wrote it with the intention of improving my writing and creating something I like. I was very successful in both terms. Too bad I didn't accomplish winning this contest! :)
---
BZ's Summer Slam Link Thread
on 9/15/2017 4:49:32 PM
Well, I submitted mine. Here y'all go. Hopefully, the judges won't think that this's a bunch of bosh.
---
Summer Slam Contest Predictions/Polling Thread
on 9/12/2017 5:20:58 PM
Ogre apparently decided to scare some of the competition away by submitting early. I'm wondering if Rom will submit anything, which I'm guessing to be a no know; however, Mizal is still going to submit something. (So will I, and mine hopefully will make Ogre's story at least work for a victory). Malk has dropped out if what I've heard is correct. AzBaz has a good one from what I can tell. I'm not sure about the rest of y'all.
Newest prediction: the winner won't get a featured slot, but another competitor will. <- If that happens, then I'll look like a fortune teller. :)
Also: The results will take over ten days to be given to us unwashed masses.
---
BZ's Summer Slam Contest!
on 9/11/2017 12:41:18 PM
You'll have mine at least. :)
For a user trophy, I thought there would've been more motivation displayed...
---
A Cry for a Beta
on 9/9/2017 7:06:06 PM
You'd go through as if you're just reading a published storygame. Try to read through "all" of the story. Then, send me a pm on your thoughts for it. Are there grammar errors? Was there something wrong with the structure (such as being too liniar or being too confusing)? Did you like the plot? Et cetera. 
Baisically, tell me what I could improve for the storygame. PM me if you have any more questions. :)
---
A Cry for a Beta
on 9/8/2017 8:55:18 PM
Well, feel free. It's an entry for the contest, so I'll be submitting it on Friday evening. The length means only a little over an hour of reading should cover what's currently up. What I really want to know about is if the mechanics of the storygame are too weird or if the story makes no sense.
---
2017, year of watery doom
on 9/7/2017 11:36:20 PM
During my five years of living in Ft. Lauderdale, FL, I was worried of this thing happening. Relief efforts will also be delayed since the main roads will also be slammed by the hurricane. Lastly, dear friends of mine are staying in the Miami/Ft. Lauderdale metropolis despite the fact that they're about to be hit by the bloody monster (while in a tiny, cheep condo). Feel free to pray for the soon-to-be victims and those already effected by this damn weather.
Also, donate some money or time to the Caribbean Islands and Florida relief efforts if you all can. (Donate to Texas as well.)
P.S. Irma broke a world-wide record for a hurricane with the longest sustained winds over 180 mph. I think it was about 72 hrs.
---
A Cry for a Beta
on 9/7/2017 5:34:04 PM
Who wants to be a wonderful person to be a beta for me? :)
It's mostly complete (with only the final act having blank pages), but that's not the part I'm worried about so much as what I already have up. Thus, here's a golden opportunity to improve your abilities as an editor. Yes, I placed the storygame in everything else.
---
Squamous
on 9/7/2017 4:15:12 PM
You should've waited until I published it so that you could recomend removing the tag in the draw my attention thread. ;)
---