WouldntItBeNice

, The Apprentice Scrivener
Member Since
1/21/2016
Last Activity
3/18/2018 12:29 AM
EXP Points
Post Count
746
Storygame Count
8
Duel Stats
28 wins / 30 losses
Order
Commendations
As of 3/12/2018:
If you want to know more about me, send me a PM. Anyway, I'm fairly nice but my writing abilities are less than superb, but I just got featured! Hell yea!
Please rate my storygames, especially Solstice and No Quarter (and my featured one). My goal is to eventually have one over 100 ratings. Thank you!
Brief stuff on my storygames:

4-Simplex: An experimental game. It has some flaws, but I like it.
About Darius and the Desert God: This is my featured storygame! To be honest, it isn't perfect. It's inspired by the NKJV of the Old Testament, The Epic of Gilgamesh, and some historical events. I'd say it's certainly worth your time to read.(/p>
Claire of Lune: A pretty meh storygame of mine. I almost took it down, but it's still up.
Life as a Time Traveler: If you want to see how far my writing has come from this level of "lol bad", read this one.
No Quarter: I love this one. It also jointly won a contest, and it's pretty short. Can't you spare a few minutes for me? :)
Solstice: My highest rated storygame, though it's linearity and unrefined use of the advanced editor probably hurt an otherwise solid School Based storygame.
The Carnival, Ginny, and I: This's really bad. It's one of those "I just made an account, so I need to make a storygame" occurrences. Nonetheless, I did use the criticism to improve the story, so I at least showed that I'm better than the average newb. :)
Waiting for the (Trump) Train: There was once a storygame called Waiting for the Train. I parodied that storygame with this one before it was taken down. It is not a serious work of mine, and I wrote it in two hours. I published it an hour later. I'm leaving it up just because.
Bible Verse: Psalm 23
The Lord is my shepherd;
I shall not want.
2 He makes me to lie down in green pastures;
He leads me beside the still waters.
3 He restores my soul;
He leads me in the paths of righteousness
For His name's sake.
4 Yea, though I walk through the valley of the shadow of death,
I will fear no evil;
For You are with me;
Your rod and Your staff, they comfort me.
5 You prepare a table before me in the presence of my enemies;
You anoint my head with oil;
My cup runs over.
6 Surely goodness and mercy shall follow me
All the days of my life;
And I will dwell in the house of the Lord
Forever.
Trophies Earned






Storygames
The barrier between impossible and possible is thin.
This is an entry for the Summer Slam contest.
You will be individually following Billy Joe, Runt, Virgil, and Slim.
Author's Notes:
Each character has their own storyline that is intertwined with the others' own storylines, so your choices will effect the paths of multiple characters simultaneously in little and big ways. A choice can have a large effect even if it does not appear to do so at first, so choose carefully. Sometimes, a character's storyline is blocked (by dying) until another character does something different. Lastly, try to be nice and try not to die, for it is very helpful to do both of those things.
Also, I am deeply grateful for Tyrannosaurusrex's beta-reading. Your imputes were very helpful. Thank you so much.
---

About Darius and the Desert God
This's an entry to EndMaster's Romance Contest.
Just because I write something or a character believes in a certain belief does not mean that I endorse it. In fact, there are several actions in here that are detestable to me, but I included them anyway. Then again, there's also paths that I really like from a moral standpoint.
For what shall it profit a man, if he shall gain the whole world, and lose his own soul? -- Mark 8:36
Also, thank you very much to Ikiriakos for beta testing my storygame! Your input was very helpful in clearing up some rather odd things plot-wise.
EDIT: I fixed some grammatical errors. Also, Darius is a prince now instead of a crown prince due to Steve's suggestion. I made a few aesthetic adjustments as well.
---
This was an entry for the Chaos Contest. Now it's just here for you to enjoy.
A frozen winter can be akin to Hell
So listen to this story that I will tell
Crazies throw the world into Chaos today
There's no way for me to keep evil at bay
Crazies should give you fright
Especially their bite
While the men act like beasts
Wanting tomorrow's feasts
---
Steve is a time traveler, but he is not a superhero.  He does not use his powers for battling evil or being evil.  In fact, he does not even know what to do with his gloomy and crumbling life.  Perhaps today things will be different.  Perhaps today his present and future will be saved by... quite a special person.
Authors' Note: The endings depend on Steve's previous decisions.  There is one special ending found half way through the game, one sad ending, two real endings that are found at the end, and the "true epilogue" that is the best ending.  (The best ending has Stephanie in it in case you are wondering.)
---
This is a fan fiction of Led Zeppelin's song "No Quarter".
*****************************************************************
It is also an entry for the New Frontier Contest.
---
This is part of the School Based storygame contest.
This is Lawrence's final few days at Hawthorn School. Things become... memorable.
Thank you iavatus for being my beta-reader and At_Your_Throat for the cover art.
EDIT:
I fixed the scripting error. You can now receive 1,000 points by finding the ending shown to those who have the normally maximum score of 400. I also added your total score at the end of the game so that you don't have to post in order to see it.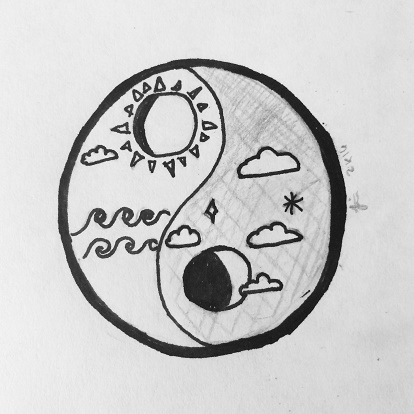 ---
This is the story of Ginny and Ethan's times at the carnival.  As the years pass, can Ginny and Ethan's friendship continue or will their paths no longer intertwine?  Will Ethan overcome his avid dislike of roller coasters?
Can their friendship bloom into something greater?
EDIT:
Okay, after viewing the comments, I too realized the massive error I had created in the original ending.  Thank you Briar Rose, Bucky, and Steve24833 for you comments.  I truly mean that.  In fact, I burst out laughing (at my story) when I read the comments--especially Briar Roses'.  Thank you.
Now, there are two endings.  The first is the  original (with a few minute changes), and the new one is much different from the other one.  (They also wrote to each other because this story took place before the internet became widely public.)
---
Alternate title: WIBN Parodies Annoying Stuff
TRIGGER WARNING: If you personally know Trump, have ever heard of Trump, know anybody who knows Trump, know anybody who has ever heard of Trump, or has political beliefs of any kind, please do not play.
None of your choices have any effect. If you do see a choice having an effect, then you must be clearly wrong. Heck, it isn't like this is a site where you can choose your own story or anything.
The story is told though you own choices. Don't argue with me. Your choices have no meaning, but the entire storygame is told through your choices.
Also, please do not comment or rate my storygame. I published it not to improve my abilities as a writer. My feelings will be hurt if you even think about commenting especially if your comments are not nice. Also, men cannot comment because sexism or something.
---
The Mountain of Scath Dubh
unpublished
You are a weary traveler in a mysterious land.
http://chooseyourstory.com/story/the-mountain-of-scath-dubh
---
Recent Posts
St. Patrick's Day
on 3/17/2018 9:37:26 PM
Happy Saint Patrick's Day! God bless Northern Ireland as well. :)
width="280" height="158" src="https://www.youtube.com/embed/tN9EC3Gy6Nk" frameborder="0" allow="autoplay; encrypted-media" allowfullscreen>
---
Bus Bench
on 3/16/2018 11:47:11 PM
First, thank you. I truly appreciate the time you put into this. There is no way I'd be unhappy with any (non-retarded) review.

I laughed so much. This review was amazing. Not only was it the funniest thing I saw in a very long time, but it was helpful. As you can see, I tried to change my writing voice, but the result is crap (which I have a very hard time seeing until it is pointed out to me). There were only two characters "there" in the story, so I even managed to screw that up.

Fortunately, I have been able to straighten myself out (due to Bucky and Mizal a day or two ago). I think my writing is better now, or at least good enough so my character don't grow five arms. I can see my errors very clearly now thanks to all of your help, and I honestly don't know how I missed all of my errors when I posted it. Hopefully, such horrible writing won't come from me again. Truly, thank you so much! Perhaps my favorite things on CYS is truthful reviews. :)
---
Hi
on 3/16/2018 3:03:59 PM
Yes, apparently you have joined. Your username doesn't suggest strong decision making skills.
---
Chooseyourstory Discord?
on 3/16/2018 1:03:54 PM
"Better to remain silent and be thought a fool than to speak out and remove all doubt." -- Unknown

Perhaps these words might benefit you. :)
---
Interesting comments 3
on 3/16/2018 12:13:48 AM
Also notice how they apparently spent 9 minutes playing haunted and twelve minutes playing snow. I think Snow is the only one where we should cry... because there's a damn kickstarter link on it!
---
Hi
on 3/15/2018 8:51:24 PM
Howdy,
I have eight from my time here, but Solstice, No Quarter, and especially
About Darius and the Desert God
are the ones that I'm most fond of. Please rate them and leave a comment. We always appreciate readers (unless you are excessively trolling or stupid). :)
---
Time Travel Destinations?
on 3/13/2018 12:53:45 PM
March 8th, 2018. I'd buy the following pairs: 43-44-54-61-69, Powerball: 22.
Then, I'd be a millionaire and have little risk for any butterfly effect of such recent travel. :)
That's how to properly time travel without being unable to communicate with the populace, being gang raped by Spartans, or dying from the Black Death.
---
School Based Genre?
on 3/13/2018 11:12:06 AM
"I'm planning this contest to be highly school oriented" -> School Based.
---
Romance Contest: About Darius and the Desert God
on 3/10/2018 7:03:05 PM
No, it is another member who's being annoying. You're quite alright. :)
---
EndMaster's Romance Story Contest
on 3/10/2018 2:17:39 PM
Well, from what I see when I'm on, it might be up to 20 times per day. 20 × 14 (a low estimate) = 240. So, I wouldn't be surprised if May yelled at Ebon over 240 times. :)
---