SimplyKatie

, The Contributor
Member Since
5/5/2016
Last Activity
1/5/2017 1:16 AM
EXP Points
Post Count
13
Storygame Count
0
Duel Stats
1 win / 0 losses
Order
Commendations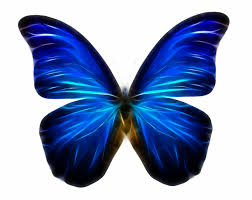 <3 SimplyKatie <3
Hi there! Thanks for visiting my profile. :)

You may call me "Katie" and I would love to be your friend here in CYS.
Please do not hesitate to PM me, I don't bite. :D
Preferred Genre of Story: L&D, Mysteries (but I'm also on Horror and Sci-Fi)
Favorite Book: Anything that involves solving crimes or mysteries

Hopefully, I'll be able to make my own story and share it to everyone here. :-*
Lots of Love,
SimplyKatie
Trophies Earned

Recent Posts
X-Men: Apocalypse
on 5/13/2016 3:24:29 AM
Hi guys! I just want to share my excitement on the upcoming X-Men: Apocalypse.
Has anyone seen the trailer? Is it true that Wolverine will be there?

It kinda confused me since Hugh Jackman has confirmed that he won't be Wolverine anymore (which really makes me sad). And what's more is that on the trailer, his claws are made of Adamantium already. How did that happened if Apocalypse happened just a few years after Days of the Future Past? O_O
Share your thoughts! XOXO
---
Hi Everyone! :)
on 5/12/2016 1:35:56 AM
Hi there Zag! Yah, I would definitely be here for a long-term since I love storygames and it's nice to get to know guys with the same interest. :)
---
Hi Everyone! :)
on 5/11/2016 11:39:26 PM
Hi Read4Ever ! I'm definitely enjoying here in CYS. :)
---
Hi Everyone! :)
on 5/11/2016 11:38:30 PM
Oh my! That was a good intro for yourself. haha.
Well, based on my username you can SIMPLY call me KATIE. SimplyKatie *smirk* :D
I have traveled all over the internet and at last! found this wonderful site. :)

See yah!
 
---
Hi Everyone! :)
on 5/11/2016 11:34:12 PM
Honestly I wanted to make one but I have no idea yet of the genre since I'm kinda mixed up. I wanted to have an action, sci-fi, romantic kind of story (is that complicated?). But hopefully I would be able to think of the plot. I'll just spend some more time on reading others' works here for good points :)
---
Hi Everyone! :)
on 5/11/2016 10:56:47 PM
Hello there Raven! Nice to meet you too.
Well, yeah I probably have seen few things already and enjoying everything here. :)
---
Hi Everyone! :)
on 5/11/2016 10:50:57 PM
---
Hi Everyone! :)
on 5/11/2016 10:48:01 PM
I will ! Thank you so much! :)
---
Hi Everyone! :)
on 5/11/2016 10:09:06 PM
Thanks Kiel! And BTW you're the one that I challenged for my first duel. And I lost or the score is just on escrow.
I just looked on the Online people below and chose your name. Well, I didn't know that you are one of the seniors here not since a while ago that I saw the post about you being a mod. :D
---
Hi Everyone! :)
on 5/11/2016 10:05:06 PM
Hi AYT! I'm quite overwhelmed with the warm welcomes here.
I'll check on the storygame you and Claw are working on. :)) And hopefully in the near future, I'll be able to contribute my own story as well. Thank you so much! :D
---