TinyTerd10

, The Reader
-BANNED-
Member Since
10/22/2016
Last Activity
12/12/2016 1:30 PM
EXP Points
Post Count
0
Storygame Count
0
Duel Stats
2 wins / 1 loss
Order
Commendations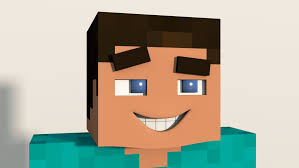 HEY I USE THIS SECTION TO ANNOUNCE EVENTS I'M HOLDING SO BE SURE TO READ
Hey everyone your chances to play the demo have run out zombie hunter (demo) has been removed for technical difficaulties of length so please have pataince as you wait for the full version
Zombie hunter
Coming October 31, 2016 (no garentees i'll try my best to get it out on time)
Zombie Hunter cancled due to writers block
if this has not changed I probably havn't got the time yet ):
CONTEST Again seriously this is getting completely rediculouse I caught writers block again I reeeeeeaaaaaaly need help say what how about a competition ppl I need ideas someone help me get ideas for the story to my monster invasion story just need to message me your idea the first idea I agree to get's chosen in the meantime I'll try to cure my writers block if it's cured I'll cancel the competition so submit your ideas quickly Too late man you guys make me feel virtually invisible however i'm pretty sure nobody reads thi stuff however it is where I announce events i'm holding gasp really YES so anyway ya keep up with me and pls read this infact I'm saying it up top right now there fixed it now you should all know right now let's move and change our google search of the day yay GOOGLE SEARCH OF THE DAY: ZERG RUSH
Storygames
Jack Vs Eevee: Jackspecticeye Fan-Fic
unpublished
Jack was talking to Eevee one day when he just couldn't take it anymore he attacks His computer out of rage but that is when Eevee comes out of the computer together you both battle you because you hate Eevee and Eevee because she was to stupid to know what's going on so she just copies you
---
Just playin around with stuff right now
unpublished
---
unpublished
The eleswhere scenes in HM 2 beg the question what happened to these characters beetween these events well this storygame will let you know of that
---
unpublished
A monster apocalypse has came they hide amongst us. Save the day by playing Adventure mode. Did you know not all of these monsters are against us well you can adopt your own pet monster on tamagachi (I really think I misspelled that but hey cab you spell that I had to look it up) mode. Some players just still don't think that thier enemies get enough beating relive those fun fun moments of each and every fight in arcade mode. Man is it just me or should everything just say underwear? Well the underwear gamemode gives you an endless array of pages that only have the word underwear on all of them. Still think that everything we already mentioned still isn't entertaining enough we have other games to keep you ocupied as you wait for our sequal. So what are you waiting for (LOL I really can't believe it but I almost said what are you PLAYING for LOLLOLLOL) Press the button below labled Play The Apocalypse (: to get started.
---
unpublished
Meet A bunch of david firths characters from many videos from salad fingers to dog of man to Health Reminder
---
unpublished
There is no description.

(This is a fanfiction of there is no game)
Cheat codes: Get a hint to the puzzle- Type the following: There¦is¦a¦hint summon someone to win the game for you- type the following: There is ?????? or There is ??????? Secret ending: type the following on "not" the first page: there is ???????
---
unpublished
---