cooldude82343

, The Reader
Member Since
9/28/2021
Last Activity
1/14/2022 2:40 PM
EXP Points
Post Count
9
Storygame Count
0
Duel Stats
0 wins / 0 losses
Order
Commendations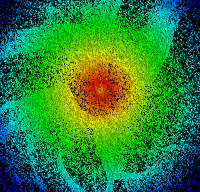 A student who likes to make and read CYOA stories. I used to use infinite-story.com until they blocked it.
- there are too many guests online
Storygames
unpublished
---
unpublished
Made for a school project. You can play to learn about Egypt.
---
unpublished
Sponsored by Google
|||||||||||||||||||||||||||||||||||||||||||||||||||||||
Get away from the factory.
---
unpublished
---
unpublished
You are having a bad day. You can choose to try to make it better, or do dumb things to ruin it. I hope you make good choices.
---
Recent Posts
hi im new
on 1/14/2022 2:38:48 PM
lol this thread is so old.
No I am not dead.
---
Loose Ends Page
on 10/5/2021 11:07:07 AM
Might help for people who have pretty big stories.
---
Loose Ends Page
on 10/5/2021 10:23:48 AM
So, when I make a story and I have to go to the "Publish" page to see my loose ends, it kind of gets onto my nerves. Can you make a way so that in the Chapters & Pages section has a
section for loose ends above all the pages or something. It would be really helpful and make everyone's lives a bit easier.
Link to image: https://ufile.io/y3d0nfwx
---
hi im new
on 10/5/2021 9:46:24 AM
---
Ideas for Stories?
on 9/28/2021 7:51:09 PM
Anyone have any ideas of what to make? It would be great if you replied! Thank you.
---
hi im new
on 9/28/2021 12:16:40 PM
Time to write like I don't usually do in threads. I never use shift. Thanks, and I hope to see you around the site.
- cooldude82343
quick note: i like italics so you'll see them in my posts
---
hi im new
on 9/28/2021 11:30:26 AM
made a pretty cool thing on infinite story
(my account is cooldude82343 just like on here
they blocked infinite story and then i tired doing it with croxyproxy (croxyproxy is weird with infinite story, it makes you sign in every times you click on anything.)
found this when i searched cyoa makers. i hope i can make some cool things on here. so far the interactivity with this site is a lot better than infinite story. it's really not that hard to learn on your own lol
anyways i do like this better, so far it has more interesting stories and a better and more helpful community. i'm gonna use this a lot more than infinite story, considering the fact that it's unblocked, has a better community, more interaction, no(t much) coding, and, well, yeah. okay my hands are getting tired
---
hi im new
on 9/28/2021 9:53:58 AM
that's what i'm planning on doing btw its for social studies
---
hi im new
on 9/28/2021 8:36:13 AM
any tips anyone?
---