Doodler623

, The Reader
Member Since
1/10/2017
Last Activity
1/21/2017 10:27 AM
EXP Points
Post Count
2
Storygame Count
0
Duel Stats
0 wins / 1 loss
Order
Warden
Commendations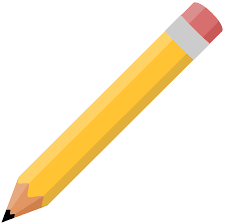 I'm Doodler. And what do I like to do? Of course writing and reading! (Drawing comes second) My stories are for anyone, heck, there's even an education CYOA I have planned soon! The one I'm currently working on right now is The Blue Blur! There's one thing that always comes first prior to humor that'll just make you smile or have many different paths and choices, and that's the Storyline! Update - When will the Blue Blur be published? It's not exact yet, and I would of said in the next week, but because of issues with the plot using the CYOA Mechanic, I might have to say sometime late this month.
Storygames
unpublished
Ever since Eggman's Master plan, Sonic hasn't been around since, and the Green Hills sank many years later, now called the Layabith. Now Sonic and his friends need to defeat the newly proclaimed Robotnik, Dictator of Mobius. Also, there's Sonic humor. That doesn't classify as humor... This is my first CYOA, so tell me this, is this good enough for me to make other CYOA, or does this deserve to be at the bottom of the Trash Bin? Tell me what you think!
unpublished
From the Author who brought you The Blue Blur, Doodler623, now introduces an origanal story!A mysterious person saw with his own eyes an explosion, with Saint Nick's sleigh turning into smitherines. One thing that came out of it - A rough draft copy of the adventures of KitKat, and realises that this book is not printed, and instead handwritten. His plans to do with it is rewrite it as his own, and now, the fate and power relies to KitKat and Scribbles the Bookworm's hands. Paws. Googly Eyes. KitKat is a cat who is always bad, but wants to make a change and tries to become good. Oh, and, that person who nobody knows about writes about a post-apocalyptic Fairy Tale where there's no more fish for anyone, so KitKat also tries to look for some. Scribbles happens to stumble upon KitKat when Scribbles and many other bookworms were sent on a task to fix the chaos happening in the fantasy world, and realises that KitKat is also on a quest of her own, knowing more about than KitKat herself.
Luigi's Mansion: and the Baleful Boo
unpublished
After the events of the first two Luigi's Mansion games, Luigi finds out that the King Boo stole his Poltergust 5000, and that his friend, Professor Elvin Gadd is on vacation and can't help him that much, so Luigi and Mario search there Mansion to find King Boo and some gold, to find out that King Boo has his own reasons and the new King of ghosts is the ghost of Dry Bones Bowser.
The Adorable Wars: Bookworms vs Beanie Babies
unpublished
Scribbles, now king of all his Bookworms, lives an incrediable life! Every bookstore likes him as king, and everybody goes along. The Beanie Babies have their civilization on the same land as Scribbles, but they all go along! One of the bullies of the Beanie Babies brag how they are supporier to every way, cutness, and niceness, to Scribbles' Son. His son reported it to his dad, and they started to question it. Soon word spread and now the Beanie Baby kingdom does too. (Bookworms are ovel shaped bookmarks made from felt and have googly eyes as eyes and a small pom pom ball as their nose) War officially begins, the Battle of the friendly and the cutest, until the Electro Empire joins the war, with ruler Evil Electronic. (Which Bookworms are scared of)
The White Blood Cell Warriors
unpublished
There are many, wonderful and disgusting things in the body that help us in many ways, but what helps us fight off bacteria? It's not only medicane, but also White Blood Cells, and you get to pick between the different, real life jobs of a White Blood Cell and defeat the despicable Lord Bacterium, who spreads his army of Bacteria to everything around him.
unpublished
From the creators of the Blue Blur and Flip throughout Pages, Doodler623 presents the next thriller - with some party balloons.You wake up and realise that you laid near you biggest fear - Halloween. Somebody's looking for you too, and they don't insist to kill you, because that's no fun. He's out searching for you, for the same reason he haunted a select other people.
Recent Posts
The Future Plan for My CYOA Jan - March
on 1/18/2017 6:22:19 PM
This is not a specific date, as if it was, I'll never be able to keep up with these CYOA. To start out, I'm working on the Blue Blur. I do hope to finish Jan, but if not so, then probably in the next month. After that is finished, I'll release Flip throughout Pages, a comical-like STORY that doesn't have that much CYOA parts in it that is about an unknown author gets ahold of a original copy of "The Adventures of KitKat" (Which will be its own story in the future, but it won't be until a while) and unmasks the book's power of the illegal copyright ability, that is easily surpassed because of the outdated technology used in books, and decides to rewrite as his own. Now KitKat, a cat who has no business saving the book world or knows that she actually is saving her world, has TO SAVE HER WORLD. She is not a nice cat though, but tries to become a good cat in the process of looking for her fish. Scribbles knows more behind it than KitKat, and pairs up with her to save this book! The final book planned to be released soon is a Halloween story. Doodler is not going genocide when making this book, because this is more like a " Modern-Fantasy based from the Halloween theme. I hope this will be strong using CYOA mechanic. The plot is simple - You wake up to realize that you were laying next to your biggest fear, Halloween, and that your unaware of someone looking for you. There is a reason why I'm doing this book, and that's because I already written it - on paper. So having another book and adding CYOA DNA into it will make this a good book. Plus, anything is possible when there's a such thing as Christmas in July. (That was not suppose to sound rude or anything like that) The last thing is, after I finish the Blue Blur, I'll start doing a mini-story series promoting this Halloween book, called Balloonnee the Balloon's Guide on for World Domination. New episode every week! More info on my profile! ( Is this all good?) More details on my profile.
The Blue Blur: Sneak Peak by Doodler
on 1/11/2017 8:38:46 AM
Introduction That one day, everything had changed. Our hero did too. It was ever since that day, that nobody could've looked up to him no longer. That day was a normal, expectional day. It was Eggman up to his schemes again, trapping birds in his robotic pods. Don't underestimate Eggman, as he had a trick up his sleeve. Sonic and Tails dashed among the clean and refreshing run through the grass, flowers and palm trees of the green hills. " Do you think that Eggman never thinks of new ideas, I mean, all he ever does is robotizize everyone." Tails asked while the wind tried to force them to stop. "I mind that" Sonic concentrated on his sneakers. " Really, I seem bored with him sometimes." Tails tried to keep up with his Bush's incredible speed that almost knocked him down. " I'm not complaining. Eggman always amuses me how stupid his plans can be. Plus, he's an easy guy to deal with." Sonic's arms opened wide, and the wind blow harder, and them both dashed even faster. " Look! There's a caterkiller!" Sonic stopped immediately, and Tails tried to grip on the rocks and dirt he ran for so long on. " Do you think Eggman uses actual metal, because these robots are pretty easy to destroy." " Maybe not, Tails" Sonic charged some energy, which almost shocked Tails. Sonic leaped into the air, and all the sparks he generated boosted him up into the Caterkiller. " How do you do that Sonic?" It's just some effect after I used those choas emeralds a lot." Sonic and Tails continued on their jog, feeling relaxed and happy to just be able to run and express their love to do so. "Mmm, do you like it out here Sonic?" " There's nothing bad about it. How about you stop asking me questions for a while." They came across a row of moter bugs. " Tails, how about you show me what YOU can do. " " Okay." Tails' tails started to propeller, and all the grass that surrounded tails started to fly out. Tails jumped onto the moterbugs. " Great! " Bunches of robots exploded into pieces and parts, small enough to think of them as cystal. " Really, Sonic? Not as good as you." Tails felt unconfident saying that, and Sonic knew too, but Sonic had no comment. " Look out!" Sonic said abruptly. Tails flew into the air, and Sonic picked up steam to figure out what was happening. It was a GIANT CHICKEN ROBOT WITH HOMING MISSELS AND EGG BOMBS. " What the check is that, robotnik!? " Yelled Sonic with all his might. " I feel so illuminated, the only time I want you to call me Eggman, but nope! This chicken was part of the joke!" Eggman pouted. " Anyways, like any Villian would do, I will take over Mobioud and start using my new, high-tech computer chips so all my robots would have a intelligence of a god, HaHaHa!" Eggman laughed diobolically " More like the iq of an egg." Sonic laughed in joy. " I hate your jokes. But like I was saying, I will shoot homing missels at you now!" Eggman pushed the button. " Sorry, but didn't need the headstart, and plus, your suppose to show and not tell what your doing." Sonic started to run fast, and go towards the robot-chicken. Many egg shaped missels were getting shot, but it wasn't locked on yet. " Are you really that bad at being bad - Oh my god - TAILS!" Sonic tried to warn Tails, but he was too high in the clouds to hear. " Thank you for the advice, and, he's going to stay up there." Eggman grinned like his plan was working out perfectly. Sonic didn't know what to do. " hhhhhhhh" Sonic breathed heavily. Sonic looked around and saw a spring nearby. Sonic avoided all the egg clone robots that dropped out of the back of the robot, and jumped onto the spring. " Tails - I'll save you!." Eggman smiled that gave Sonic horror in his eyes. Think this might be good enough to make a actual story out of? Terrible? I'll try to make this a CYOA, it's just hard when all my ideas don't translate to that, but then again, it's Sonic. A game. So I would try to make this a CYOA. All rights to SEGA.