ThomasLaHomme

, The Reader
Member Since
12/5/2017
Last Activity
9/20/2019 4:27 PM
EXP Points
Post Count
223
Storygame Count
1
Duel Stats
0 wins / 0 losses
Order
Commendations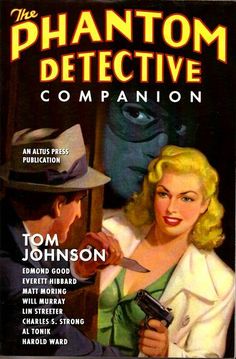 No Profile Entered
Storygames
Two sentient dolls who remember previous lives as a prince and princess in another universe, go on a perilous quest across the United States to learn more of their origins. My first storygame so any constructive criticism is welcome. Now with 30% fewer typos! Thanks to Mizal for editing advice. 
---
unpublished
A teenage girl living on a Venus out of 1930's Pulp Science Fiction must search the planet with her robot tutor to find the killers of her parents.
---
unpublished
A young man's coming of age as he navigates an underground fairy city where time runs slower and his hometown as it evolves into a metropolis over the centuries.
---
Recent Posts
How Did You Find CYS?
on 9/17/2019 4:59:50 PM
Back in the early 80'[s, I was aware of computer games by looking through my older brother's computer magazines. Probably my earliest awareness of Interactive Fiction. Then around 1984 my aunt sent me a birthday present of two Choose Your Own Adventure Books: Space Patrol, and Trouble on Planet Earth. I was in love and quickly started seeking out more CYOA books from the library. Around this time I was also getting increasingly interested in Dungeons and Dragons and so I soon came across TSR Hobbies' line of Endless Quest books (which were based on several TSR rpg games, but mostly D&D) and began reading all of those too. From there I went on to Joe Deavers' Lonewolf gamebooks. These were pretty much my sources of IF, and throughout the 90's I would find old copies of these books and purchase them.
Around the same time, I was interested in laserdisc games. I'd always gotten my ass handed to me trying to play Dragon's Lair (a BEAUTIFUL cartoon that makes for a TERRIBLE game) but the games where you pointed a plastic gun at the screen and shot at "actors" were fairly playable.  I wasted a ton of quarters on Mad Dog II, although when I finally got to the end of the game Mad Dog ALWAYS killed me!  A few years back I found DVDs of the lasergame Who Shot Johnny Rock?, a hardboiled detective game from the company that had put out the Mad Dog games. Gameplay for that on my home computer sucked because I only had a lousy mouse, which isn't a very good controller for a shoot-em game.
But the game got me to thinking about interactive fiction games and eventually I found the Infinite Story site. I signed up for that but never got around to writing anything for it. Then I stumbled onto Choose Your Story. My degree is in English (for whatever that's worth) and I'd taken creative writing classes when I was in college in the 90's. I've written several stories, some published in a now-defunct zine. I figured with that kind of a background, I might try my hand at a CYOA. So I wrote The Dolls' Quest. Now I'm slowly plowing through a second one-- which will hopefully be finished before the year's up. Writing can be fun at times, but usually it's a pain in the ass. But I shall persist. :)  Here are some of the sources of my inspiration for pursuing this medium.         
---
print("Hello, World!")
on 9/14/2019 12:38:45 PM
Welcome. I think people here are only professional in their attitude, if even that. Just work hard and don't be afraid to revise when something's not working, or just ask someone for help. There are also a lot of useful articles on the site that will help you with the basics of story-crafting and game mechanics. Best of luck to you.
---
The Dark Crystal
on 9/10/2019 12:37:08 PM
I understand. When I saw it in the theater in 1982 I was blown away by how advanced the puppetry was. It's even more so in the Netfilix show. 
---
The Dark Crystal
on 9/10/2019 12:36:15 PM
They've added more articulation to the Gelfling's faces so they can better emote than they could in the movie. They've also used the green screen process to remove the puppeteers so the Gelflings can move more freely. Mark Hammill , Harvey Firestein, and Simon Peg all voice Skeksis. They even have some of the cast members of Game of Thrones doing voices. The plot's more intricate and character-driven than that of the movie, but everything is leading up to the film's events. 
---
The Dark Crystal
on 9/9/2019 5:38:07 PM
Anyone here been watching the new Dark Crystal show on Netflix? I'm almost finnished. Kind of helps get the taste of final GOT out of my mouth.
---
CYS Book Club: Book Two
on 8/16/2019 11:49:25 AM
I'd like to thank mizal for recommending my story-game. I only wish my current story-game (a work in progress) wasn't so challenging to write. 
---
CYS Book Club: Book Three
on 8/16/2019 11:47:35 AM
Thanks for the shout-out, Avery_Moore. :)
---
CYS Book Club: Book Two
on 8/14/2019 1:41:41 PM
Thanks for the feedback, Ninjapitka.
---
CYS Book Club: Book Two
on 8/13/2019 4:52:12 PM
Thanks for the feedback, Bill_Ingersoll. I didn't realize there were so many spelling errors. mizal's going to go over my current storygame, so hopefully that won't be such an issue the second time around. (Although, the damn program's supposed to notify the writer of spelling errors) As to the junkie, he's not an ex-soldier. He probably just got his jacket from a thrift store.
---
CYS Book Club: Book Two
on 8/12/2019 5:40:54 PM
Well, I appreciate you reading it. Thanks a bunch.
---