donteatpoop

, The Wordsmith
Member Since
???
Last Activity
9/1/2012 4:28 PM
EXP Points
Post Count
472
Storygame Count
2
Duel Stats
0 wins / 0 losses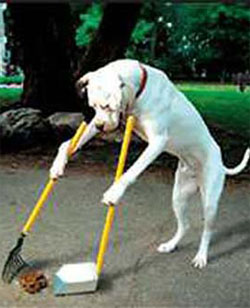 My balls are scratch and sniff. (they smell like sweaty)
Trophies Earned


Storygames
This story contains adult language and adult situations coupled with a cruel and twisted sense of humor. That's right, you are reading a story written by donteatpoop. You go by many names; Ricky, Retard, Ricky Retarded, Ricky THE Retard, Stupid Asshole, Dumb Fuck, Moron, etc, etc. You are 20 years old and your father has decided it is time that you get a job. Unable to find employment elsewhere, your father has forced you to turn to another option; working for your uncle at an amusement park he manages. Should be an easy job, right? There's only one problem, you're a fucking idiot.

Reunion
You are the invisible man. The rest of the movie monsters from the silver screen era wish to get together for a reunion. This is not meant to be a game of any sort. This is a potentially amusing short story, and nothing more.
unpublished
This is not meant to be a happy story. It is intended that this story mirrors life, and as such, a turmoil of emotions will be conveyed within. More often than not, this story will take turns into dark avenues of the human mind, and cold little corners of the heart. In this story you will play the role of one of three brothers. These brothers have a bond of more than just blood, something tragic binds them. In this story you will help them cope. If you are prone to thoughts of suicide, or become emotionally attatched to characters; I warn you to be wary of this story. It is depressing to write, and depressing to read. But that is intentional, of course. Life isn't all roses, afterall.
unpublished
You've been mocked your whole life, labeled a nerd and hated by the general population of the school for no apparent reason.One day you wake with an illness and discover a secret about yourself that could very well change things for you.
unpublished
A quirky fan fic based on the Teenage Mutant Ninja Turtles.Warning: This story was written by donteatpoop and, as is often the case, contains a coarse use of the English language, adult situations, violence, and drug use. Please get a signed document from your parents stating that they are willing to let you read this story and press it on the computer screen for two minutes while the chooseyourstory.com permission slip scanner processes your request through your monitor.
unpublished
After a failed assassination attempt on Lord Verod, three knights lead a manhunt northward under the guidance of a man they don't know they can trust.
Recent Posts
RPG Freak
on 11/3/2011 5:05:25 PM
You were approved Bo. I didn't even recognize the username from here because it was missing 'thisis'. But whenever you get around to it, post. Read up on what's been going on and have your character walk in.
RPG Freak
on 10/28/2011 10:31:30 PM
Hi. I just started a forum based RPG site called RPG Freak. Check it out and join up if you're into that sort of thing. (It's just starting so nothing is really being played yet). If you're not into that sort of thing, but know someone who is, tell them about it. Here's a link: http://rpgfreak.forumotion.com/ Hope to see some of you joining up.
End Master on zombies
on 5/24/2011 2:45:09 AM
Would you say you were a master debator?
How the forums work.
on 5/19/2011 8:24:01 PM
They could always switch over to Vbulletin like the rest of the interwebz. It's free and all. But it would mean having to sign into forums seperately (like we do on IS). Not really as aggrivating as it sounds. BUT, you'd need someone writing code to do that and I beleive those guys are non existant over here... or on any interactive writing site apparently.
Nightmare pictures.
on 5/19/2011 2:35:20 AM
Conciousness, SindriV. Conscience is that inner sense of morals.
Smart Drugs
on 5/18/2011 3:01:26 PM
More over, hyperactivity is linked more heavily to diet than anything else. Often adjusting a child's diet will alter their behavior. Many foods contain dyes that are linked to hyperactivity, and removing or limiting the consumption of foods contianing these can do wonders. Link to list of dyes.
Member pics
on 5/18/2011 12:10:52 AM
I'd usually make them smell my fingers too.
How the forums work.
on 5/18/2011 12:01:57 AM
If everyone can do this there will be no (It's too confusing that way). It's only too confusing right now because no one will fucking cooperate. If everyone follows suit you will never struggle to figure out who is talking to whom. The stupidity of masses baffles me sometimes. This is all I will say on the subject unless provoked otherwise.
Modernized Mythology
on 5/17/2011 11:58:45 PM
lol +100 points to cool74 for that.
Member pics
on 5/17/2011 11:57:21 PM
See, I would just sleep with the bullies moms. And then no matter what they'd try to do, I could trump them by telling them about how I've been fucking their mom's from the backside. It was more effective when I produced photographic evidence.