mizal

, The Expert Scrivener
Member Since
5/5/2011
Last Activity
12/18/2017 9:34 AM
EXP Points
Post Count
5640
Storygame Count
5
Duel Stats
1 win / 6 losses
Order
Commendations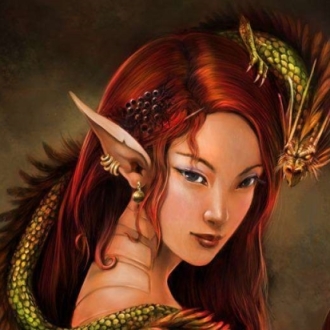 Actually, who cares about Steve.
Trophies Earned









Storygames
A short, educational piece. Please remain sensitive and respectful in the comment section. (I'd hate to have to report you to an admin for bullying me.)
(
DO NOT READ
if you're at all easily offended or lacking in a sense of humor. There's nothing graphic at all in here, but seriously, I still cannot stress it enough, this story is not for you.)

---
A compilation of some little known facts about the solar system, as well as the debunking of a few myths. In addition to the scientific explanations, there's a small story dramatizing it all. Hopefully young readers will find this fun as well as educational. :)
---

Inseparable
It doesn't matter what they say...
---
A tale told in verse. A text from your sister requesting a pick up from a party leads to a night of strangeness.
Inspired by Bucky's ballad contest. Though...I wouldn't call this a ballad. I'm not sure what I'd call it, actually, other than exceedingly stupid, and fun to write.
(Don't pay any attention to the scores, they're just for me to track which endings reviewers get.)
---
When the weather is fine, you've been coming to this grove to drink from the pool for centuries now. Today, you meet a stranger and hear a story that changes all that...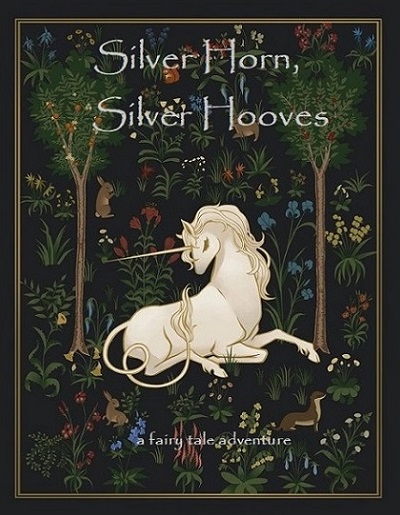 A fairy tale adventure.
[AUTHOR'S NOTE: There's a heavily scripted scene that due to time constraints I didn't have the opportunity to thoroughly test. You'll know it when you see it. In addition to a save game link beforehand, I've provided the option to skip it altogether should you encounter problems. A PM describing those problems would also be greatly appreciated as I'll be revisiting this game once the crushing weight of December has passed.]
---
Articles Written
CYS Forum Advice and Etiquette
A modernized guide to the forums. The path to internet popularity and happiness, and a few CYS specific do's and don'ts.
---
Recent Posts
Scratch and Scurry (contest WIP)
on 12/17/2017 8:35:33 PM
Excellent news everyone! I've written my first paragraph.
---
Sanitarium! (Collaborative CYOA)
on 12/17/2017 8:14:53 PM
Well that's an interesting strategy assuming Betty can get into someone else's room before they search hers. (I'm guessing she must have access at times, maybe while doing laundry or something since she somehow knows about what other prisoners have stashed around...) The nightly check was another reason I passed on the pen, they'll just find it immediately and continue to be vigilant against stuff like that. (Not being Helen I'm assuming Betty can't be shoving things up her crotch without drawing attention if that's where your mind was going lol...) So better to build trust where we can and blow it later on something bigger once they let their guard slip a little.
---
New guy here.
on 12/17/2017 7:44:04 PM
Go into your settings and tell the pop up blocker to allow pop ups for this site. I don't know about Safari, but Firefox has the option right there when it tells you it blocked a pop up. You can google exactly to do it if you don't understand how your browser works, I've never used Safari.
---
Sanitarium! (Collaborative CYOA)
on 12/17/2017 7:39:50 PM
Not sure if you've noticed but these people can torture us on a whim so the only time to go all out with the face stabbing will be when we've got a solid escape plan. Anything else is counterproductive, it just gives them an excuse to put us in isolation or do the kind of 'therapy' that leaves us bugfuck crazy or crippled for life. Not getting a hole drilled in our skull would be a solid side goal. I'd be okay with changing my vote to B if we hadn't already seen people try and fail to reason with her, stealing the pen is just dumb though.
---
Sanitarium! (Collaborative CYOA)
on 12/17/2017 7:06:18 PM
Mildred is letting the voices in her head use her for a ventriloquist act and otherwise get her put in danger here, and potentially us too. Maybe a sharp blow to the noggin will snap her out of that.
---
prompt 2, electric boogaloo. (actually prompt 20)
on 12/17/2017 5:10:24 PM
Might be a liiittle ambitious for a first game, but good luck with that. If nothing else you might want to have backup plans for sections you can cut out if it starts looking like you're running out of time.
---
Sanitarium! (Collaborative CYOA)
on 12/17/2017 5:07:49 PM
A pen is useless which is another reason to pass on it. Surely there are better things for potentially stabbing a guard in the eye with lying around.
---
prompt 2, electric boogaloo. (actually prompt 20)
on 12/17/2017 4:09:48 PM
That's a tough goal, but good luck. How long are you expecting this to be?
---
December Contest - Prompt 19 (dragon protagonist)
on 12/17/2017 4:05:57 PM
Just scale back the plot. You have almost two weeks still, that's plenty of time. Literally the only requirement is a dragon protagonist, you could make something that qualifies in a day and still get your points back, plus the bonus.
---
Sanitarium! (Collaborative CYOA)
on 12/17/2017 4:02:47 PM
C.

The patients AND the staff are insane and we need to continue the strategy of not drawing attention to ourselves here from either group.
---