temporaryaccount

, The Contributor
Member Since
9/16/2016
Last Activity
2/7/2017 3:21 PM
EXP Points
Post Count
452
Storygame Count
0
Duel Stats
19 wins / 20 losses
Order
Commendations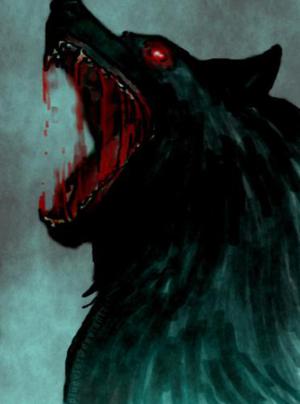 Flesh and blood are red
The night sky is blue
Lock your doors at night
Or I'll murder you
Name: See above.
Nicknames: t-count, Lokison, Count Fenrir, Fenris, Boss, Coolest guy on the site
Unofficial Ranking ('cuz I still want one): The Contributor Damned
Age: As old as I am young.
Date of Birth: Sooner. Get your gifts ready.
Sex: Anytime, babe.
Birthplace: Destroyed. Long story.
Location: Solitary Confinement. Even longer story.
Occupation: CEO of T-Count HQ; Developing Slavemaster; Professional Killer; Aspiring Writer
IQ: 130. (No really, I just don't use its full capability often.)
Credentials: My own oversized ego.
Current Status: Catching up on writing-related goals.
Short Term Goals:
Finish "Lost in a City" by the end of Feb 11.
Earn bragging rights over Turkey.
Finish overdue writing prompts.
Learn how to stop maikng so mnay danmed tyops.
Quotes:
"I'm not always right, but I'm never wrong."
"I was never trying to be an ass... I mean, I don't have to if it just comes naturally."
"The gloom fills my entire being.
My soul burns with satisfaction.
The gristly powers of my overlord trickle unto me.
I have made the right decision.
My world revolves around you, Master.
I shall do your bidding.
I shall bring on destruction at the wave of your hand.
I will be the instrument of your internal darkness.
I am your puppet, do with me as you will.
I am a servant, eager to fulfill your commands.
I am the clay of forbidden power, and I await to be molded by your sinister hands.
You hold the strings of my life in your grasp, temporaryaccount."
-- Zag (and soon to be many others)
"I didn't know there was such a thing as lighthearted edginess, but here I am, circumcision razors jammed clear through my body..."
-- ISentinelPenguinI
Slave List:
ZagHero - Senior Slave
Recruit Date: 11/25/16
Promotion: 1/9/17
Matthias - Shit Slave
Recruit Date: 1/9/17
Promotion: 1/21/17
SonicTurboTurtle - Recruit Slave
Recruit Date: 1/9/17
Riversage - Recruit Slave
Recruit Date: 1/22/17
(PM if you wish to join this admirable allegiance.)
(Edgier than thou.)
Trophies Earned

Recent Posts
Writing Prompts Week #6
on 2/7/2017 3:21:17 PM
As far as Deviantart pics go, that one's pretty tame.
Kinda comforting actually.
---
Writing Prompts Week #6
on 2/7/2017 3:19:53 PM
Oh you're that B101 chick.
Ugh, just go back to your other account.
---
Writing Prompts Week #6
on 2/7/2017 3:17:50 PM
I really hope you're Kain and not some genuine Gardevoir-waifu loving degenrate...
---
Feature Game - The Planetary Exploration Society
on 2/4/2017 10:48:12 AM
The Everything Else category should honestly be broken up. One category for games that are game-play focused (ie dice games, quizzes, plotless things), and another for the stuff that's already there. It's honestly kind of strange seeing something like Price of Freedom in a category with 4 Little Mice.
EDIT: I'm thinking it'd be easier to have a leftover "Adventure" category as that kind of seems to be the theme of the games that aren't quizzes.
---
Interesting comments
on 2/3/2017 8:57:20 PM
You wanna compare yourself to 13 year-old them? (Assuming you've even reached that age yet, hahalol)
---
Draw My Attention (New Age of Sage)
on 2/3/2017 2:35:12 PM
The title of this thread disgusts me. There needs to be a revolution soon. But until that day, you can delete these.
Tried again. Ended up in Hell irl where I was fed Ginko Bilba flavored union food until I got all A's... 

but good grades don't help in HELL!!! 

Damn, I gotta get a new computer.
-- oops on 9/19/2016 6:33:18 PM with a score of 30
I hacked my computer while traveling through time, so I ended up in a reality where this game didn't exist. When I came back to this one, I ended up failing every test I ever took. EVER. Warning: Do NOT hack computers with time travel abilities.
-- oops on 9/19/2016 6:25:25 PM with a score of 43
On Finals Week. Just some random stuff I put there to amuse myself way back when. In my defense, this was before I knew that there were actually standards for these kind of things, and I've seen spammier comments than these left alone at the time.
EDIT: Oh and I don't need the points for this.
---
Draw My Attention (New Age of Sage)
on 2/2/2017 11:15:17 AM
Yeesh... looks like some internal conflict between the sages. Wonder how long their age wil last if that keeps up?
---
2017, one month in
on 1/31/2017 11:03:01 PM
Loser.
Also, does this really need to be a thread?
---
FORUMS Delete Post
on 1/31/2017 2:51:12 PM
---
FORUMS Delete Post
on 1/31/2017 2:50:01 PM
True, but deleting it is a lot simpler and quicker than getting a mod, so why not?
---