Khaleesi

, The Wordsmith
Member Since
2/7/2016
Last Activity
6/10/2021 10:49 AM
EXP Points
Post Count
31
Storygame Count
0
Duel Stats
0 wins / 0 losses
Order
Commendations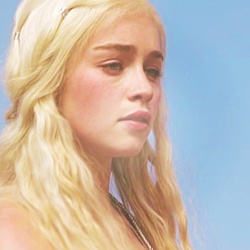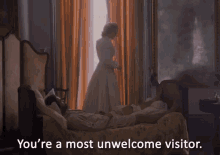 Trophies Earned

Storygames
unpublished
---
unpublished
---
unpublished
---
Recent Posts
Resources Help
on 5/13/2021 11:41:36 AM
I'm the type who can come up with an idea - somewhat of a beginning and somewhat of an end. I just have trouble with the little in between plot points to make a story game more "meaty" so to speak. Also I struggle to come up with meaningful choices as well. I don't want too much of a linear story.
Does anyone have any resources, i.e any websites or articles for me or anyone else who struggles like I do? Thanks all.
---
Writing Prompts
on 4/26/2021 7:15:54 PM
I want to start this post for people who have trouble coming up with plots or chapter ideas once they begin writing (i.e. me). I'll start with a few of mine. Hopefully others can come up with better ones.
A retired secret agent is called back to help an ex teammate with in a dire situation.
A guest travels to a small town, but there is something off about the place.
Vampires exist in the real world and humans don't leave their homes after sundown. What happens one night when an error in judgement leads you to be out after dark.
---
I May Be Dumb But...
on 1/13/2021 5:34:12 PM
---
Back in Quarantine
on 1/13/2021 5:33:35 PM
Hello, fellow Ontarian. My goal is to try not sink further into depression. That's all. Maybe start a game or two. Yay
---
I May Be Dumb But...
on 1/13/2021 5:24:43 PM
I've been gone for a while and recently got a new computer. Now when I edit my storygame, it opens a new tab, instead of a new mini browser. How do I fix this? Maybe I'm forgetting to fix a setting.
---
Poll: Vault CYS
on 6/24/2019 1:12:22 AM
Hahaha
Sorry I didn't know this poll was for the clique only. I'll go back to my hole now.
---
Poll: Vault CYS
on 6/24/2019 12:11:18 AM
KitKatKaity - She's cool.
That's all I can think of atm as I've only really chatted with her. Boring, I know.
---
Game of Thrones - Season 8
on 5/21/2019 8:50:32 AM
If I would have read that blurb a week ago, I would have thought it was horrible fanfiction someone was trying to pass off as a real spoiler. Wtf does Drogon know about anything? He's a dragon that has killed a child, then took off to do whatever he wanted immediately after. Dumbest shit in the world.
Basically the whole ending felt that way. Cheesy, safe and predictable fanfiction.
---
Game of Thrones - Season 8
on 5/20/2019 1:07:23 AM
So anticlimactic and way too many long speeches. Felt like at least ten minutes was spent on Tyrion walking around the ruins. 
I was starting to warm up to Sansa again, but then she ruined it with her cockiness... again. 
Also where did Dany get all those new Dothraki and Unsullied from? I thought most Dothrai didn't survive being put out on the front lines.
Final season/episode was so boring and uninspired, but at least it's over and done with. I'm going to sleep.
---
Game of Thrones - Season 8
on 5/18/2019 10:27:05 PM
Well, they shouldn't let it go to waste. The 4.5 people still left alive should definitely partake. 
---