Nicholas_sage

, The Reader
Member Since
6/8/2018
Last Activity
9/5/2018 4:54 PM
EXP Points
Post Count
4
Storygame Count
0
Duel Stats
0 wins / 0 losses
Order
Commendations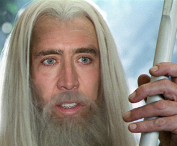 I began my journey, as a lowly, slightly incompetent, robber that ironically married a policewoman. After stealing a couple kids to raise a family, I decided to ride off into the sunset to solve my ever growing depression. I never heard my family again but thats what I get for raising arizona kids. I took up the alias, Johnny Blaze as I sold my soul for a new life, being a slight harbinger of death on the side. I drove my harley davidson across the country doing stuntman tricks for money and had a fight a demon from time to time as a ghost rider.
Eventually the government heard of my exploits and they hired me to do a secret mission as a newly hired FBI agent. After the mission went haywire, They decided to take my face-off and replace it with my target's face. This was slightly jarring to say the least. However I pulled through and completed my mission and retrieved my face in the end. After that I decided to do a couple smaller jobs for the police department.
One of my last smaller jobs included going to some random island off the coast. The visit itself was quite nice, until I learned the Inhabitants were completely insane. They tried to sacrifice me as the wicker man to increase honey production, naturally when I arrived in hell the devil was slightly confused from my lack of a soul and sent me back. I decided being a lawman wasn't for me. But I learned quite a bit about how the law does things, after my experience as a lawman. So I decided to go back to my robbery roots and try to steal some more.... national treasure...
I started off by just stealing things that people didn't really need, so naturally the first thing I stole was the Declaration of Independence. Being a former lawman myself, I decided to go under a new alias and needed to make a name for myself. After watching way too much Batman, I named myself big daddy and started doing some jobs with. what some might call, prepubescent children. But still, it was pretty kick-ass.
Eventually, I found myself with a collection of weird ass knickknacks. So people started calling me a wizard or sorcerer. So naturally, the sorcerer....needed the Sorcerer's Apprentice to teach his craft to. So I plucked some random kid off the street, made him feel special, maybe get him laid, and showed him some hedge wizard shit i learned from the devil.
Anyway that's pretty much it. I still live as a wizard and in some random dude's basement. Its pretty great.
Recent Posts
The Fighting Fantasy Series
on 7/4/2018 2:34:39 PM
Sounds interesting! I've played Steve Jackson's Sorcery (the one on steam) and although I found it pretty cool. I felt like it could be darker. Really needed a killing young ones scene.
---
Let me make disturbing art from your avatar
on 7/2/2018 3:42:30 PM
Gimme one from any of Nicholas Cage. :P
---
DEUS VULT
on 6/8/2018 11:28:05 PM
Thanks! Also btw, is the chosen order just randomly given out? Because sage would've totally completed the joke.
---
DEUS VULT
on 6/8/2018 9:40:59 AM
This is what I imagine some of the members are thinking right about now:
---