OriginalClamurai

, The Contributor
Member Since
7/7/2018
Last Activity
8/31/2021 3:45 PM
EXP Points
Post Count
310
Storygame Count
0
Duel Stats
213 wins / 241 losses
Order
Commendations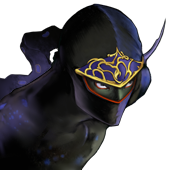 I am an aspiring writer and game developer. I'm taking a quick break from working on my coding to get some practice with writing. I'm very interested in developing works on different platforms. I've already learned some of the unique challenges and opportunities of a choose your own adventure in the short amount of time that I've been on this site, so I'm excited to see where this will lead.
I'm interested in fiction, fantasy, sci-fi, and horror. I'm very interested in the games on the site and I am hoping to have a contribution sometime this year, though real life can be quite demanding.
Trophies Earned

Storygames
unpublished
How can one balance single parenthood with trying to find true love in today's age?  Can someone who has been through a toxic relationship learn to trust again?  Join Jacob and Lena, two middle-aged people diving into love, as they search, in one another, for their other half.
Can a man, who has lost the love of his life, find love again?  Can a woman, who has lost confidence in herself, rediscover what it is that makes her strong?  Control both sides as their hearts grow fonder and they learn what it means when you open your heart to a stranger.
---
unpublished
Entry for that June noob contest.
---
Recent Posts
Cyberpunk essentials?
on 12/20/2020 9:10:06 AM
There is absolutely nothing wrong with the protag being a faceless agender mannequin in a cyberpunk setting. 
---
EndMaster's Edgelord Contest 2: Grimdark Boogaloo
on 12/15/2020 2:53:30 PM
Make sure it is fully published prior to the deadline.  Sneak peek doesn't cut it. 
---
For the Glory of CYStia
on 11/17/2020 11:44:18 AM
I figured it was just a term of endearment he used. 
---
Firefox Making Friends
on 11/15/2020 5:58:44 PM
Do you take the time to compose these or did you actually come up with an insult generator? 
---
Firefox Making Friends
on 11/15/2020 5:03:39 PM
---
CYS History (THE TRUTH)
on 11/11/2020 8:24:28 PM
There should be a link to this on the Help & Info - CYOA History page. 
---
The Brief Life of WollWoll
on 11/5/2020 4:43:09 PM
I had no intention of jumping in on this, but the gasoline remark was hilarious.
So thanks for the laugh. 
---
Interesting Comments 5
on 11/3/2020 6:49:17 PM
It's official, we did get sucked into a parallel universe where sherbet is the correct spelling and End saves kids instead of butchering them.
2020 really did break reality. 
---
On the subject of fruit-based violence
on 10/2/2020 4:02:54 PM
Such barbarism from an enlightened one such as yourself. The proper application of lemon pledge would be on a tile floor.  The rest will take care of itself.
---
Interesting Comments 5
on 9/9/2020 3:05:01 PM
Yeah, his comments are the shit! 
---