OriginalClamurai

, The Contributor
Member Since
7/7/2018
Last Activity
10/28/2020 1:22 PM
EXP Points
Post Count
306
Storygame Count
0
Duel Stats
213 wins / 241 losses
Order
Commendations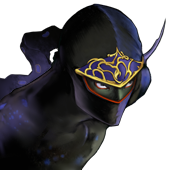 I am an aspiring writer and game developer. I'm taking a quick break from working on my coding to get some practice with writing. I'm very interested in developing works on different platforms. I've already learned some of the unique challenges and opportunities of a choose your own adventure in the short amount of time that I've been on this site, so I'm excited to see where this will lead.
I'm interested in fiction, fantasy, sci-fi, and horror. I'm very interested in the games on the site and I am hoping to have a contribution sometime this year, though real life can be quite demanding.
Trophies Earned

Storygames
unpublished
How can one balance single parenthood with trying to find true love in today's age?  Can someone who has been through a toxic relationship learn to trust again?  Join Jacob and Lena, two middle-aged people diving into love, as they search, in one another, for their other half.
Can a man, who has lost the love of his life, find love again?  Can a woman, who has lost confidence in herself, rediscover what it is that makes her strong?  Control both sides as their hearts grow fonder and they learn what it means when you open your heart to a stranger.
---
unpublished
Entry for that June noob contest.
---
Recent Posts
On the subject of fruit-based violence
on 10/2/2020 4:02:54 PM
Such barbarism from an enlightened one such as yourself. The proper application of lemon pledge would be on a tile floor.  The rest will take care of itself.
---
Interesting Comments 5
on 9/9/2020 3:05:01 PM
Yeah, his comments are the shit! 
---
Interesting Comments 5
on 9/1/2020 9:43:22 PM
---
Looting For Great Justice!
on 9/1/2020 12:32:14 PM
The point that people lose their ability is when they're no longer able to exercise their right to do so. Society is only a thin veneer maintained by a fragile social contract. We can bolster that contract by adding in framework to maintain and support it, but when that framework is dismantled, the fragility of that agreement is revealed.  This is why the democratic process is important. When any group is allowed to enact its decisions unilaterally, it will damage that framework and eventually shred that social contract, often leading to violence. 
We have to be able to agree to disagree. People tend to regard their truth as THE truth and their morality as absolute. An unwillingness to consider different perspectives is how we end up with this.
All of this is exacerbated by the framing devices of self-interested organizations that are designed to utilize the collective emotions of groups to satisfy their goals.
Until people can let people just be people, no matter how much they disagree, we're stuck with this. Of course there is right and there is wrong, but who gets to decide?
And yes, I am an internet badass.
---
Describing Asians?
on 9/1/2020 12:17:08 PM
If there is no Asia, is there some other reason to describe her specifically to call forth that look?  Is there a particular association to be made in your setting or is it just to paint the picture for the reader?
I don't know of anyone I'd describe as having golden skin, to be honest. I've had the same struggle with the almond eye shape, because I can assume that's what is being described, but it doesn't actually mean anything explicitly. 
This is spinning my gears, now I'm wondering how I would do this, since I've never described something in a character's appearance that I wasn't trying to point out.  I usually only describe specific features and not general looks/race.
---
Looting For Great Justice!
on 8/30/2020 2:23:54 PM
---
Looting For Great Justice!
on 8/30/2020 11:51:29 AM
Antifa shot and killed some guy with a thin blue line patch in Portland, so now they're cheering and dancing about that. 
Justice and stuff. 
4chan already did their thing and figured out who the shooter (allegedly) was. 
---
Yoink: Baiting and Hooking Thread 4
on 8/28/2020 5:16:59 PM
Let's take it easy, her whole world was just turned upside down. 
---
Looting For Great Justice!
on 8/28/2020 11:48:06 AM
Shoulda watched 300 one more time, they almost had it! 
---
Scripted Backpack
on 8/26/2020 10:45:27 AM
---