Penworth

, The Dramatist
Member Since
2/14/2015
Last Activity
9/14/2018 10:41 AM
EXP Points
Post Count
72
Storygame Count
1
Duel Stats
4 wins / 1 loss
Order
Commendations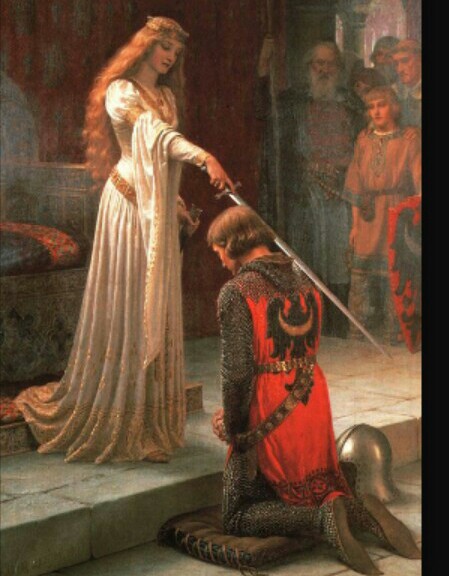 Hello there! I've decided to finally say something about myself here. So here it is.
Age: 18
Country: I'm from the Philippines. I actually have a quiz about it so you might want to check that out.
Hobbies and Sports:I like to read and write. I'm kinda athletic and. I play football(soccer) and basketball.
So far these stories are the ones that struck me the most here:
Secret of Daphne
Eternal
Captured!
Through Time
Light Space
Snow
Farewell, my childhood self
The Firebird
Enigma
Price of Freedom; Innocence Lost
Homo Perfectus 3
Paraplaniac
Buried
The Free Hand
My Favorite Quotes/Motto:
"There is no greater pain than bearing an untold story within you."
"Man's greatest strength is the ability to know his own limits."
Trophies Earned


Storygames
Everything was taken from Ellan, his family, friends, home, and even his memories.
Desperate to find answers about the past, Ellan decides to follow a series of clues left behind by an anonymous person. However, as he tracks down the person, he realizes that the world is not what it once was. It has long since changed and been abandoned by its people. Ellan, as he follows the clues, is about to find out why.
(This is my first story, so please play and tell me what you think)
(Edited version)
---
A little something about the Philippines
unpublished
Kamusta! As some of you might already know, I'm a Filipino and a proud one at that.
So this is a quiz to test your knowledge and to teach you a little something about the Philippines.
There are three rounds. The Easy, Average and Difficult. As you progress, the questions will become harder and harder. So without further ado, you may now begin!
(Note: Please keep track of your score after every question. I'm sorry for this problem but I promise I'll fix it up soon) 
---
Have you ever really loved her?
unpublished
---
unpublished
This is a story of pain, suffering, friendship, love, and happiness. It is a story told through the eyes of an innocent, autistic child who enters and studies in a normal school for the first time.
---
unpublished
"I look around once again and observe my damned chamber. I twirl around like a ballerina and laugh. Oh, this is what feels like. To be truly free, one has to be imprisoned. A man cannot be tied to earthly desires. Nothing must pull him down. He has to love nothing but himself. I twirl round and round dancing to the beat of my heart. I laugh in my rasping voice. Soon, I grow dizzy and the walls revolve before my eyes.
I fall to the ground and graze my skin on the sharp rock. I close my eyes and listen to the laughter. I listen to the cries of pain. The sound is intoxicating. It is mesmerizing. One has not lived when he has not heard a man beg for his life.
I open my eyes again and I observe that the walls have changed. They have turned into steel and they are closing around me. The walls grow closer and closer. I open my arms and I smile. Death is coming. I long for it. But alas. It is not to be. I blink for a moment only to find that the walls have vanished before my eyes. Iron has replaced it. I am now in an iron cage. I am the iron beast. Man is a beast. No matter how much he hates to admit it, man is a beast!"
Man is flawed. Man is a monster. Man is madness. Man will pay for his crimes.
But, man must know, man must believe that in the midst of darkness and pain, there is always hope. There is always light.
Note: There are two paths in this story. The path of truth and the path of lies. There are several different endings in this tale. On second thought, scratch all that and just know this. This story is a little madness written by the madman in me?
---
Recent Posts
Your First PM
on 7/31/2015 4:01:01 AM
The first pm I sent were to madglee and a few other judges for a contest during the beginning of this year. He sent me my first message telling me that I was too late, the deadline was up.
Well, that was it.
---
Top Five Favorite Books
on 7/24/2015 10:57:13 PM
Might as well share my favorites too
1. To Kill a Mockingbird (Harper Lee)
2. The Hobbit (J.R.R. Tolkien)
3. Bronze Bow (Elizabeth George Speare)
4. Harry Potter Series (J.K. Rowling)
5. Dr. Jekyll and Mr. Hyde (Robert Louis Stevenson)
---
It has arrived.
on 7/24/2015 10:30:23 PM
---
Greetings!
on 7/20/2015 5:33:34 AM
Welcome to CYS! It's strange you know. Your name, Lupa, translates to Earth or land in my language.
---
Salute to you all.
on 7/18/2015 5:49:40 AM
Welcome to CYS! Enjoy your stay!
---
What do you wish to be when you grow up?
on 7/16/2015 11:04:01 PM
Yep, that could be good. I'll take up architecture in college while continuing to write on my own as a hobby. 
---
What do you wish to be when you grow up?
on 7/16/2015 10:56:09 PM
I still haven't made up my mind. . . But after college, maybe I'll start as a writer or an architect. Those are two biggest options for me.
Writing is my passion but I feel like Architecture is definitely interesting. 
---
Another question.
on 6/19/2015 11:23:10 PM
Nice, that worked. Gracias amigo!
---
Another question.
on 6/19/2015 11:15:44 PM
Yup, but it's alright now. I just decided to place a link to the picture.
---
Another question.
on 6/19/2015 11:08:58 PM
---