cheniepenny

, The Wordsmith
Member Since
9/7/2014
Last Activity
12/5/2022 9:53 AM
EXP Points
Post Count
0
Storygame Count
0
Duel Stats
0 wins / 0 losses
Order
Commendations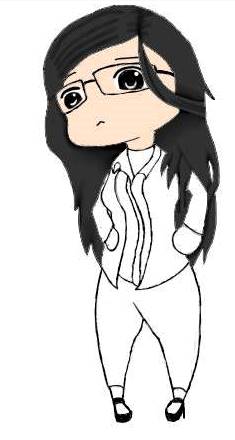 No longer active. Sorry everyone, please take a look at the stories of others instead and thank you for your support.
Trophies Earned

Storygames
unpublished
*** This story is now available in Amazon. Hopefully it works out. ***
Prodigy Melody May has been under the spotlight for most of her life.  The darling of the media, her talents include singing and acting. Discovered at the age of 4 as a child actress, she has lived a life of abuse under her manager mom who dominates her. It doesn't help that her neurosurgeon dad ignores her very existence.
For 20 years she's been living the life of a zombie, her mind not her own and her life controlled by the minute.  Then she meets Blake Eden---a street performer---talented and desperately in need of a break.
She mentors the 18 year old, launching him into stardom almost overnight. Then, on the eve of his first concert party, she meets a tragic accident. The world mourns her loss.
Two years later the wealthy heiress Aria March appears out of nowhere, building the crown jewel of a resort empire on an island that barely registers on the map.
You play Aria March. 
In this cut throat world of business it is your mission to get filthy rich and to make sure nobody discovers that you---and the late Melody May---are one person.
Notes:
> To aid you on your game:
1.) There are two main routes, 5 possible endings and 4 potential mates. This was designed as an independent game so a sequel is unlikely.
2.) I appreciate your comments and suggestions so feel free to send me a pm!
---
Princess Pretty - The Captain of the Queen's Guard -
unpublished
You've played as Princess Pretty, escaping the palace in the dark of night, meeting people you've never met before. You've attended a Festival with her and witnessed how she grew in both life and love. 
Now play as Floridel Florian, the Captain of the Queen's guard. A boy with dreams far above your station, you venture upon the Kingdom of Petunia to find your fortune. But a great obstacle stands in your way and an unexpected challenge in pink frills and pigtails tests the limits of your patience and your heart.
**This story is a prequel to "Princess Pretty - Adventure Begins -". **
---
Princess Pretty - A Secret Christmas Wish -
unpublished
After the surprise engagement of Princess Pretty, the entire kingdom prepares for the holidays. When a foreign princess pays her respects to the royal family, a dangerous love triangle forms.
Play as one of the royal siblings in this twisted tale set in the heart of Petunia Kingdom.
* A side-story. Three possible routes. *
---
Princess Pretty - SPECIAL: The Secret Prince -
unpublished
Before your wedding day, it is customary for Petunian royalty to pay homage to the Altar of Blossoms in the isolated Temple of Vine. Your sister did it after her engagement and now, it's your turn, Princess Pretty.
Naturally, tradition does not sit well with you. In this backwater village you try your best to find an escape, but your efforts hurl you straight into the clutches of someone so dangerous, your chosen lover should probably come and rescue you.
---
Princess Pretty - The Festival of Hearts -
unpublished
Following Princess Pretty's adventures in town, a new situation has come into play.
The Festival of Hearts, seen as the ultimate holiday for couples, is the perfect time to sneak out! It's not fair that everyone can have fun but you.
(Sequel to Princess Pretty - Adventure Begins.)
---
Princess Pretty - The Last Engagement -
unpublished
After the events of the Festival of Hearts, you find yourself engaged to a person you barely know! Will you succumb to the clutches of fate? Or will you challenge it head on?
Be Princess Pretty in this final installment and find out!
Thanks for playing everyone!
---
Princess Pretty - The Mysterious Baker -
unpublished
Marcus Beil, the Baker's son, has been up to his elbows in flour since he was seven. When other kids were running and playing, he was learning how to knead dough. One day, a baking competition for the Princess' birthday cake is announced. He competes, only to be overwhelmed. Inspiration comes in a form he least expects.
Play as Marcus and discover a recipe so enticing, even a spoiled pampered Princess would be tempted enough to sample it.
**Prequel to Princess Pretty - Adventure Begins -, this story game provides an introduction and background to the Baker, Marcus, and his relationship with Princess Pretty.
---
Princess Pretty - The Salmon Pianist -
unpublished
As a Butler to the Dapplemort Family, you, as Gordon Port currently lead a reasonably easy life. Serving nobles has its advantages and the family is wonderful to work for. Your treasure is your talent, but that spoiled brat of a princess ruined your chances. The last thing you wanted was to be reminded of that humiliating event. 
Then she appears in front of you and she takes your breath away. How can you forget someone who has ruined you? Better yet, how can you claim her for yourself?
An introduction on Gordon the Butler's relationship with Princess Pretty.
---
Princess Pretty - The White Duke -
unpublished
As heir to the Dukedom of Dapplemort, you play Lord Damiel. Luxury has been at your beck and call since you were born. Ignored by your father and spoiled by your adoring mother, you've managed to charm your way out of trouble and into...everything else. So when the plain little princess of Petunia declares her disdain for you, you vow that one day, you will possess her---especially when you discover that she and the beautiful woman who saved your life---are one and the same.
**An introduction on Lord Damiel's relationship with Princess Pretty.**
**Pre-quel to Princess Pretty - Adventure Begins -**
---
Saving Sagan -CYS Version-
unpublished
The last thing Kea Song remembered before dying was throwing herself in front of her best friend Lee.
Hi, I'm Kea. I'm about to graduate in a few weeks and I'm really excited! I woke up today knowing everything would be just great. I'm class valedictorian, my speech is ready and I'll be meeting my best friends Lee and Britney at the mall after graduation practice! Everything I worked hard for is finally coming true!
That's what I thought until Sagan Flin pulled out a gun in class today and shot Mr. Jackson in the chest. Then when he aimed for my best friend, Lee, I threw myself in front of her.
I'm pretty sure I died so I don't understand why I'm staring at my reflection in the bathroom with my lip gloss in hand.
Oh, right. I have to save Sagan.
                            -This book/game is dedicated to my brothers, T, B, and R. [email protected] All Rights Reserved.
---