hetero_malk

, The Grandmaster of the Written Word
Member Since
3/14/2020
Last Activity
6/24/2021 1:26 AM
EXP Points
Post Count
287
Storygame Count
2
Duel Stats
2 wins / 6 losses
Order
Commendations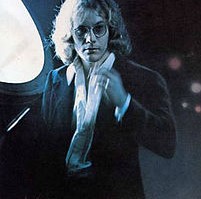 "In normal times a mad man like Malk would have been hanged for his crimes. However in this time of darkness mad men can reach positions of great power" - EndMaster
Joined: 7/18/2014
Go review my game http://chooseyourstory.com/story/winter,-after-the-harvest
Alternatively, go read my short stories http://chooseyourstory.com/forums/creative-corner/message/26566
If you want a short game, play this http://chooseyourstory.com/story/cybermonkey
A list of my achievements:
Achievement Unlocked: Questionable Parentage (10)
Achievement Unlocked: Not Mine (-10)
Achievement Unlocked: Uganda's Most Wanted (60)
Achievement Unlocked: Begging For The Abyss (-300)
Achievement Unlocked: Lord of the Edge (200)
Trophies Earned









Storygames
A short, silly, high-octane ride through a cyberpunk future where your bullets are few, your friends are fewer, and the long tentacles of the law are slithering up your pant legs. 
I am aware that technically, writing a sentence in all capital letters is gramatically incorrect. I did this on purpose, several times, for stylistic effect. If you point this out in the reviews, a team of hit-apes will kick in your door. 
---

Winter, After the Harvest
Winner of EndMaster's 2020-2021 Grimdark Contest!
Take the role of Lord Winter, an aspiring sorcerer and the scion of a noble line that has fallen into obscurity. 
Contains scenes of intense gore, brutality, and sexual violence. 
Cover art by the talented MadHattersDaughter.
---
Spear of Flint, Sword of Bronze
unpublished
---
Whom the Gods Would Destroy
unpublished
---
Recent Posts
Swift's thread of rants.
on 6/24/2021 1:26:38 AM
@betaband
---
BLACKSMITH interest check
on 6/21/2021 1:55:58 PM
i'm in
---
Risk My Attention (New World Order)
on 6/17/2021 11:09:40 PM
featured ninjas comment
---
What are you watching?
on 6/10/2021 10:26:09 PM
Just finished the Constantine translation of Taras Bulba. Breezy, vivid, macho and spectacularly antisemitic. 7/10 I'd say, gonna crack With Fire and Sword as I continue my tour of badass moustaches in world literature
---
Darius' drawing board. YOU SAY I DRAW
on 6/4/2021 6:51:02 PM
draw a cyber chimp with a gun  if you're still taking ideas and feel like it 
---
SUP I'M A HUGE FAGGOT
on 6/4/2021 5:21:59 PM
I actually exclusively rate based on how Ford tells me to. 
A lot of people don't know this, but Ford is a high stakes Los Vegas surveyman and the whole admin team is on his take 
---
What is maturity level 8?
on 6/2/2021 11:48:25 AM
There is no maturity level 8. 8 would be porn which is not allowed. The highest you can go is 7. 
---
Exams again
on 6/2/2021 6:09:55 AM
putting maple syrup on your sausage / ham is the only way to eat them
this only works if you live somewhere that produces glorious maple syrup however, commiefornia is not included 
---
What are you watching?
on 5/31/2021 10:08:11 AM
See people talking about animation in this thread so I should mention that Primal on Adult Swim is some of the most entertaining violence I've ever seen in a show. Ridiculously good stuff and surprisingly full of namby pamby things like plot and character development for a show with no dialogue, just manly roaring 
---
Is beating children normal?
on 5/28/2021 12:55:17 PM
These kinds of threads really attract the dumbest possible takes 
---