hetero_malk

, The Grandmaster of the Written Word
Member Since
3/14/2020
Last Activity
11/30/2023 12:39 PM
EXP Points
Post Count
551
Storygame Count
3
Duel Stats
3 wins / 6 losses
Order
Commendations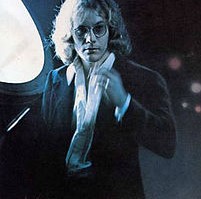 "In normal times a mad man like Malk would have been hanged for his crimes. However in this time of darkness mad men can reach positions of great power" - EndMaster
Joined: 7/18/2014
Go review my game http://chooseyourstory.com/story/winter,-after-the-harvest
Alternatively, go read my short stories http://chooseyourstory.com/forums/creative-corner/message/26566
If you want a short game, play this http://chooseyourstory.com/story/cybermonkey
A list of my achievements:
Achievement Unlocked: Questionable Parentage (10)
Achievement Unlocked: Not Mine (-10)
Achievement Unlocked: Uganda's Most Wanted (60)
Achievement Unlocked: Begging For The Abyss (-300)
Achievement Unlocked: Lord of the Edge (200)
Son of King Lugalbanda, who became a god,
and of the goddess Ninsun.
Trophies Earned











Storygames
A short, silly, high-octane ride through a cyberpunk future where your bullets are few, your friends are fewer, and the long tentacles of the law are slithering up your pant legs. 
I am aware that technically, writing a sentence in all capital letters is gramatically incorrect. I did this on purpose, several times, for stylistic effect. If you point this out in the reviews, a team of hit-apes will kick in your door. 
---
HIGH OCTANE ALL CAPS PRIMATE MADNESS From the creator of
CYBERMONKEY
, the genre defining cult classic that got the author EXCOMMUNICATED from the IFDB! Entered into EndMaster's 2021 Manifest Destiny contest in the last moments before the bombs fell.
---

Winter, After the Harvest
Winner of EndMaster's 2020-2021 Grimdark Contest!
Take the role of Lord Winter, an aspiring sorcerer and the scion of a noble line that has fallen into obscurity. 
Contains scenes of intense gore, brutality, and sexual violence. 
Cover art by the talented MadHattersDaughter.
---
unpublished
---
unpublished
"Death is struck and nature quaking;
All creation is awaking,
To its Judge an answer making.
Lo, the book, exactly worded,
Wherein all hath been recorded;
Thence shall judgment be awarded.
When the Judge His seat attaineth,
And each hidden deed arraigneth,
Nothing unavenged remaineth."
-- Dies Irae
Ultimately, the fate of life is to destroy itself.
---
Brothers of the Breaking Dawn
unpublished
---
unpublished
---
Spear of Flint, Sword of Bronze
unpublished
---
unpublished
this is so fucking stupid
---
Whom the Gods Would Destroy
unpublished
---
Recent Posts
CYS History (THE TRUTH)
on 11/21/2023 2:05:21 AM
Remember when Ebon thought his comeback and victory would be recorded in the sacred annals 
What a gay retard 
---
Looking for friends/Saying hello
on 11/20/2023 10:34:08 PM
Hello Ford, I am interested in your friendship. You don't seem like the kind of person who DMs people terrible things on Discord 
---
Israel-Hamas War (Again)
on 10/21/2023 1:29:31 AM
Steve was also the only secular member of that bunch. He truly was the Syrian Arab Republic of his day 
---
Thunderdome 8: Ace vs Dark
on 10/17/2023 5:47:59 PM
---
Thunderdome 8: Ace vs Dark
on 10/16/2023 3:16:02 AM
I vote for A (-salaam alaykum) 
---
"Failed" is one syllable
on 10/11/2023 4:02:50 PM
Failed is one syllable with a diphthong (a "two-sound")  resulting as a glide from the 'a' to the 'i' and one smooth pronunciation. 
Vial is ordinarily considered to be two syllables, but in some English accents it becomes one syllable through a process called monopthongization, where a smooth glide between two vowel sounds becomes one vowel sound. As read, vial ought to be read viy-al, but most English speakers pronounce this sound as a monopthong (a "one-sound") and it becomes "vile". 
---
New here from blogging CYOA on Medium
on 10/7/2023 2:46:19 PM
Have you read The Difference Engine by William Gibson and Bruce Sterling? I feel like everyone who is into steampunk should be forced to read it 
---
WE ARE ALL GAY AND DEAD
on 10/4/2023 8:34:03 PM
Nothing changed for you either except for the fact that when you eat your mom's pussy you like it  now instead of feeling guilty
---
WE ARE ALL GAY AND DEAD
on 10/4/2023 2:22:33 PM
---
Is anyone NOT playing BG3?
on 9/28/2023 10:50:15 PM
Genuinely less respectable than blasting rope to Huniepop for hours 
---