ninjapitka

, The Journeyman Scrivener
Member Since
6/11/2018
Last Activity
9/20/2020 1:02 AM
EXP Points
Post Count
497
Storygame Count
7
Duel Stats
10 wins / 11 losses
Order
Commendations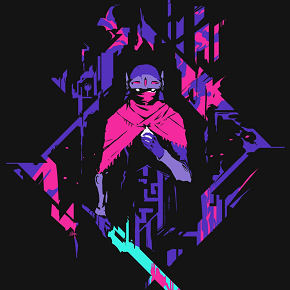 "Solitude had soon become unendurable to him; a new, violent impulse enveloped his heart, and for a moment the gloom in which his soul languished was illumined by bright light." I found myself lost in the CYS epics, and even though I'm more of a reader than a writer, I wanted to create my own. I'm no subject-matter expert, but I do know a thing or two about
Embracing the Writing Process
. "Lay beside me, under wicked sky. Through black of day, dark of night, we share this, paralyzed." If you get the sudden urge to write without wanting the burden of completing an entire game, I suggest you check out
Rift Station: Open Worlds.
We here have been brutalized with loss. It has made us brutal in return. There is no going back from this moment. If we are to proceed, we proceed as one. Without hesitation... and with fealty to each other alone. This, we seek, demands nothing less. It is not for the weak or the kind. No one in this room is kind. That's why you're here. Now look into each other's eyes. And pledge to go as far as your soul will allow. Swear it now.
Trophies Earned









Storygames
Strength of body, strength of will. Both are required. A man's freedom depends on his willingness to act, to rise against those who would place him in chains. Small choices add up, building towards differing outcomes. In the moment, one does not often know the implications of his actions. Inevitably, all is revealed. Author's Note: There are several "cinematic" links in the story. You will have the option to view multiple events happening simultaneously. While not adding to the branching, they do offer deeper insight into the story.
---

Hello. It's me, Pitka ("Ninja" to my friends), your morality guide. Together, we will embark on a journey filled with lessons on life and ethical behavior, while having fun along the way, of course!
I've written a series of short fables for your benefit. Come, take my hand as we navigate through life's innermost difficulties.
Author's note:
Entry for Bucky's
Year's End Contest
.
---
She offers everything a man could want. Sterling City, an unsteady lover, but a lover nonetheless, filled with gunfire, liberal women, and elevator
dings!
One day her embrace is warm, and the next, it's the cold shoulder and couch for you, baby. Best to get out while the going's good.
Author's Note:
Contest entry for
IWT 13: The Resurrection
.
---

The Providence of Kria consists of two major nations: The Kingdom of Brelia and the tribal territory of Rath. The ten-year peace between Brelia and Rath is quickly unraveling. In attempt to prevent another war, heir to the throne of Brelia, Prince Urijah, is sent on a diplomatic mission to appeal to the Rathans. In your older brother's absence, the burden of defending the kingdom falls to you. Your choices will determine the fate of the kingdom.
Runner-up for Corgi's Unofficial Contest: The Lords of the Land.
9/1/19 Update: Corrected a few punctuation errors
---

The Sanguine and Blackbeard's Cutlass
Taking place during the Golden Age of Piracy, assume command of The Sanguine as you plunder and search for treasure in the profitable Caribbean. In this swashbuckling fantasy, you embark on a dangerous quest to an ancient Aztec civilization. Peril lies behind every tree, stone, and indigenous spear.
Author's note:
The story adds fantasy elements to events occurring in the 1700s. There are many real life characters and places in the story. Many are factually accurate, and many are not. I highly encourage you to research the people, places, and deities after reading.
Entry for Gower's
Battle in the Ruins of a Dead Civilization contest.
---

Twin Arrows
1852 - The Territory of New Mexico
The hunt has taken me to to the outer edges of civilization. Out here, lawlessness abides. There are no godly folk. Only heathen. The inner demon in me can relate to the call of anarchy. No rules, being bound by nothing; it sounds like freedom. In the end, that "freedom" is simply the self-indulgent, care-free living that is a poison upon humanity. If killing a man will save society from the infection of lawlessness, then I will gladly do what is necessary.
You eye the journal at your lap. The freshly written ink expands and bleeds to the perfect width of the quill. Satisfied that it won't smear, you shut the book and toss it aside. The meager fire at your feet does little to warm your body, but its original use was already completed. The frail, thin-boned squirrel did little to satisfy your hunger. Still, it would keep you alive until the next meal. You pull the leather waterskin from your pack to gauge how much longer it would last. With a gentle shake, you estimate it'll last a couple more days with strict rationing.
The road is lonely. In a former life, you dreamed about wandering the world without any responsibility or burdens. The reality of the road's harsh living conditions were nothing like the trigger-happy romanticized versions of the lawless west. Here there are no home-cooked meals, no warm body to lie next to yours. It's only you and the necessary task. Someone had to die.
You gaze up at the night sky. It seemed foreign at first. Without city lights to disorient the constellations, it looked like an entirely new sky. If you traveled at a good pace, you'd reach Canyon Diablo by midday. You pull the bone-carved pipe from your pack and light a match against the sole of your foot. You lie down on your bedroll, breathe in the relaxing tobacco, and drift off to sleep...
Author's Note:
The Wild West is a dangerous place. Be sure to make good use of that "back" button. I've hidden three achievements throughout the story. Yes, your total score will show if you've discovered them or not. The highest score possible is an 8/8.
Point Breakdown:
Achievements: 1 point each
Epilogue: 5 points
Entry for mizal's
Lone Hero contest
.
8/28/19 Update: Fixed the symbols appearing in the description
---

Unbroken
There is no escaping our nature. It simply exists. The voice within me, the one that causes me to commit terrible deeds, burns a low ember. Still, it remains, always present, always looking for fuel to burn. It wants to escape. I feel its lust. It wants to devour. This day is no different. I must battle the darkness within.
Author's note:
In various sections, you will be given the option to view a simultaneous event happening in the story. While not directly affecting you, the reader's path, they may create a more cinematic feel to the story. Originally written as the last page for
Sixteen Words,
I hope you enjoy my full adaptation of
Contemplation.
---
unpublished
---
Recent Posts
Sci-Fi September Prompt!
on 9/10/2020 9:02:18 AM
Ahh, I missed this post as well. #9 brings a small idea to my mind, although it might end up being a "short" passage.
---
The Fallen
on 9/9/2020 9:49:39 AM
And I would have gotten away with it if it weren't for Northwind and his pesky face statue. Thank you for your feedback. Really great stuff. As I'm attempting to dip my toe into the murky waters of third person, comments like yours are helpful.
---
The Fallen
on 9/8/2020 9:57:42 AM
My designated writing time turned into the Pablo Escobar meme with nothing going on. So, yes.
---
The Fallen
on 9/7/2020 4:30:49 PM
Oops, it should be "paid." Oh well.
---
The Fallen
on 9/7/2020 1:23:58 PM
Only 5K in the next WIP, but I hope to get a lot done today. Here's a snippet for accountability. Third person is...strange. --- Under the cover of night, the Fallen traveled across rooftops. His prey kept to the streets, dodging between buildings like a rat scouring the sewer for scraps of food. The Fallen kept to the rooftops. Much easier to track rats from above. Silent, like a whisper shared between lovers, he leapt between buildings, landing softly, absorbing the impact through his leg muscles. They feared him. He knew they feared him. Many months had the Fallen been at it. Someone had to enforce the law. The city watch sure as hell wasn't. Half of them are payed-off by crimelords and guildmasters. No, if the appointed lawmen weren't going to do their job, the Fallen would pick up the slack. His target tonight, a brigand by the name of Nils Forthan. Wanted in several cities, Nils made the mistake of arriving at Vekh's Passage, to the home of the Fallen. Nils might not know it, but his current location would be his final destination. That's the problem with success. One can escape from the law, getting away with murder (quite literally), and it goes to his head. Success made a man feel invincible, as if nothing can touch him. Wise men know success is temporary. Each situation presented an opportunity for failure as well as success, a lesson that Nils would soon learn. Nils, whistling with his hands in his pockets, turned down one of the Passage's windy roads. This one in particular led to Gilly's Bathhouse, open late for activities other than bathing. Towel optional. The Fallen watched from above. A hunter learned through observation. Often, prey has certain routines that they like to keep. It's safe. Their habits hadn't gotten them caught so far. Might as well keep the same ones. A mistake. Routine has a way of putting one's self exactly where another wants them. Across a few more streets, Nils would arrive at Gilly's. He turned down another and ran straight into a masked figure. The figure wore a dark faceplate, four slits carved into the mask, the edge running above the man's mouth, tracing the edge of his jaw. Dressed in a black half cloak reaching to his waist, his features underneath blurred together in a swirl of darkness. White teeth shone through into the night, a warm smile like the way two old friends would greet one another. "Nice night for a stroll," the Fallen commented, his voice perfectly articulate, although not as rugged as his exterior would indicate. "I know who you are, freak," Nils replied back, attempting to hide his surprise with aggression. "The others say you're a spirit, a demon escaped from the inner bowels of hell. Me? I think you're just a freak in a mask." "And those two are mutually exclusive?" the Fallen pondered, bringing one hand to his chin in thought. "Hmm. Not necessarily. Most likely, yes. Mmm, interesting to think about." "Outta my way, and I'll forget you interrupted my journey," Nils said, taking a step forward, although clearly stepping around and not through the Fallen. The Fallen stepped to his left, putting himself directly in Nils' path. Nils then changed direction, moving right. The Fallen followed. "Strolling and dancing. You and I would get along together nicely," the Fallen spoke. "I wonder what's next on the agenda. A drink, perhaps? I myself am a fan of a good wine. Nothing light, however. Red. Dark red. Full-bodied, with notes of blackberries. What about yourself? You strike me as a warm ale type of fellow." "I...uh…" Nils started, at a loss for words at the Fallen's line of questioning. Is this really the demon the others spoke about? "Yes, you, uh," the Fallen cut him off mid "sentence." "I can tell you're not one for small talk. Any talk, really. Someone of your...demeanor is better suited to put on a mean face and act tough. It is a mean face you got there. Bet it scares off lowly criminals. Any woman with half a brain too. Shame. I was really looking forward to our little chat. Seems we'll just have to move past the talking portion and on to the business part." Nils, finally recovered from his stammering, said, "That's enough. One step closer and I'll have to knock that pretty mask from your face. I am a bit interested to see who lies beneath. There are rumors who could be underneath." "Oh! Do tell, please," the Fallen answered. "I love rumors." Realizing he may be playing into the Fallen's game, Nils ignored the prodding. Instead, he focused on more threats. "That's enough, freak. Now move, otherwise you'll be eating your next meal hand-fed at the loony bin." The Fallen seemed to blink from existence for a brief second, a blur, as if his body was displaced before returning back to its original position, his smile still spread across his face. Two old friends reuniting. Nils, in front of the Fallen, frozen in place. "I do hope," the Fallen said, striding forward to Nils. "that they serve a good roast." The Fallen circled Nils, eyeing the knife placed in Nils' spine. "I love a good roast. Even more so than rumors." The Fallen's head turned slightly, gazing at unseen thoughts in the air. "Yes, a good roast isn't appreciated quite enough." The Fallen pulled the knife from Nils' spine. The brigand collapsed to the street, dark stains starting to appear through the back of his shirt. "I am quite famished now. Thank you for the conversation. I think I'll enjoy myself a good roast tonight." The Fallen turned to leave, but then stopped. "Ah, I almost forgot," he said, reaching inside of his half cloak. A parchment appeared in his hand, quill in the other. "Let's see, here. Hmm. Yes, there it is. That'll do nicely." He placed the parchment on Nils' unmoving body with his knife, like planting a flag into an unclaimed territory. On it, written in Nils' blood, it read, To my dear friends reading this. One evil man down. Another one you owe me for. It's ok, though. I'm not keeping score, at least officially I'm not. If I were, the total would be at 27. The longer you keep allowing evil men to roam freely, the larger your debt grows. Some help would be appreciated. Oh. The body is Nils Forthan, a wanted man worth 200 pieces. Please address the writ of payment to "justice." Oh. And this is the Fallen if you didn't gather that already. Not the name I would have chosen, but alas, we find ourselves here. Until next time.
---
Halloween Writing Jam
on 9/7/2020 1:05:31 PM
Ended up creating an account over there when checking out the thread. If I land on a good idea, I'll take part. The last thing I'd want to do is commit with a subpar idea and feel obligated to finish it. There may not be SHAME involved, but there is lower-case "shame" in joining and not finishing something.
---
don't gaf about writing anymore
on 8/31/2020 12:25:37 PM
Yeah. Can't overdo it though or you end up with something like Pitka's Fables. A sip of something strong in between sentences definitely helps, a minor distraction when drawing a blank. Turns an otherwise awkward pause into an "intentional" break. You take your eyes off the page for a moment, taste the ever-comforting flavor of God's greatest creation, and it's like hitting a quick refresh button.
---
don't gaf about writing anymore
on 8/31/2020 12:23:03 PM
Those are unfortunate prime times for your current schedule. Either way, it sounds like you're giving up on sleep. Writing in the morning is great. For one, it's actually quiet. Plus, you can pound cups of coffee guilt-free. And if you can get something productive done early, then there's not a looming sense hanging over you during the day that you should stop being POS-waste-of-space, cause no one wants to write when they feel like they have to do it. Contests are a bit different in that regard, though, since you're obligated to finish something. He's Irish. Of course he swears by that. Did you know in Ireland, they place their right hand on a bottle of Jameson when sworn into office? There certainly is a point of diminishing return.
---
don't gaf about writing anymore
on 8/31/2020 9:40:31 AM
Here's mine: 1) Booze. I follow #6 pretty closely, and it definitely works. Been waking up early for work over half a year now to carve out that time slot. Usually it's only 40ish minutes. Typically, I'll only manage a few hundred words (sometimes less). A lot of the times it feels like trudging through mud. The time slot is just enough for the story to progress, but not enough to get anything meaningful done. It does keep the story fresh though. Nothing quite like opening the current WIP and having no idea what tf is happening. When the weekend hits and real writing can get done, it's a bit encouraging to see the total word count 1-2 thousand words higher, built from small amounts of time during the week.
---
And the Winners are....
on 8/27/2020 11:06:33 PM
Great work, everyone. All of the stories were entertaining to read through. In case anyone's interested, here's my scorecard (out of 100). Points were awarded from Camelon's sub-categories, so it's not exactly equatable to a traditional school grade. Blow Your House Down: 95 Breaker: 91 The Warped Castle: 76 PSYOPS: 73 Driftwood High Theater Club: 64
---