ninjapitka

, The Journeyman Scrivener
Member Since
6/11/2018
Last Activity
12/5/2020 12:49 PM
EXP Points
Post Count
513
Storygame Count
9
Duel Stats
10 wins / 11 losses
Order
Commendations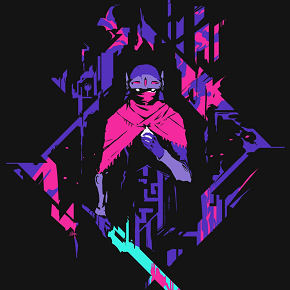 "Solitude had soon become unendurable to him; a new, violent impulse enveloped his heart, and for a moment the gloom in which his soul languished was illumined by bright light." I found myself lost in the CYS epics, and even though I'm more of a reader than a writer, I wanted to create my own. I'm no subject-matter expert, but I do know a thing or two about
Embracing the Writing Process
. "Lay beside me, under wicked sky. Through black of day, dark of night, we share this, paralyzed." If you get the sudden urge to write without wanting the burden of completing an entire game, I suggest you check out
Rift Station: Open Worlds.
Let those into whose hands my "Explanation" falls, and who have the patience to read it through, take me for a madman, or even a schoolboy, or most probably of all a man condemned to death, to whom it has naturally begun to seem that all human beings apart from himself attach far too little value to life, have become far too accustomed to wasting it, avail themselves of it far too lazily, far too unscrupulously, and are therefore unworthy of it, every one of them! And what of it? I declare that my reader will be mistaken and that my conviction has nothing to do with my death sentence. Ask them, just ask them what they all, every one of them, understand by happiness. Oh, you may be sure that Columbus was happy not when he had discovered America but when he was discovering it; be assured that the highest point of his happiness was perhaps just three days before the discovery of the New World, when in despair the mutinying crew very nearly turned the ship towards Europe, back again! What mattered now was not the New World, even though it might have vanished. Columbus died almost without having seen it and not really knowing what he had discovered. What matters is life, nothing but life--its revelation, constant and eternal, while the discovery matters not at all! But what's the point of talking? I suspect that all I am saying now is so similar to the most commonly used phrases that I will probably be taken for a first-grade schoolboy presenting his essay on "the sunrise", or it will perhaps be said that I wanted to express something, but in spite of all my desire to do so was unable to..."develop my thought". But, on the other hand, I would add that in every human idea that possesses genius or is new, or even simply in every serious human idea that is conceived in someone's head, there always remains something that cannot be conveyed to other people, even though whole volumes were written and your idea explained for thirty-five years; there will always remain something that is on no accounting willing to come out of your skull and will remain with you for ever; so that you will die without perhaps ever having conveyed to anyone the most important part of your idea. But if I have also been unable to convey everything that has tormented me these last six months, then at least people will understand that, having attained my present "final conviction", I may have paid very dearly for it; it was this that I considered necessary, for certain reasons of my own, to set forth in my "Explanation". But, anyway, to continue.
Blank Memory
: a short story written for the
Tiny 'topia Jam
. I'll post a comment for anyone who takes part from my profile.
Trophies Earned









Storygames
---
---
---
---
---
---
---
---
---
Recent Posts
EndMaster's Edgelord Contest 2: Grimdark Boogaloo
on 11/29/2020 10:47:35 PM
Add me to the list. To be fair, your Lord of the Rings examples are fairly close to the truth already. Gandalf hits that Snoop Dogg smoke, Legolas looks post-op, and Aragon probably got his Gondorian gauntlet full of elf pootang before Arwen.
---
So, Thanksgiving.
on 11/28/2020 10:49:43 PM
Oh. That's why they kicked me out of Disneyland as a child. Man, they have some good churros there.
---
So, Thanksgiving.
on 11/28/2020 10:48:32 PM
Well you see, it's a real Samson situation here. God will take away my writing powers if I consume sugar.
---
So, Thanksgiving.
on 11/28/2020 10:32:23 PM
Flew back to my hometown. The airport was eerie; I was literally the only passenger past security for a good 30 minutes. Granted, I got there a little early and the airport where I live is small, but still it's weird seeing normally heavily populated areas with no one in them. Posted up at the bar, overpaid for a beer and pre-made sandwich. Bartender gave the second one as a freebie though, so I'm thankful for that. Didn't even need to pass a charisma check. Across the hall from my seat was a family with masks and face shields. AC must have been pushing 30. The stewardess gave me a free cheese and fruit platter, probably due to the charisma boost from drinking the two beers, definitely wasn't because it was expiring or anything. I ate as slow as possible in order to keep my ninja mask off as long as I could. Thanksgiving itself was normal enough. As a man, my only duty was to consume the hard work of the slave women in the kitchen before they get a chance. Typical Thanksgiving things also include football games, family members asking every possible question in the history of man (about my life specifically), and cliches involving "food babies," "comas," and "upping pants sizes," you know, not like Americans don't eat that much every day or anything. But no, no pie was eaten. Desserts wish they could explore my holy of holies. Sometimes I wish they could as well.
---
This Week's "Mead Hall"
on 11/23/2020 11:20:42 PM
8.5% is high-ish? You're on a whole 'nother level than the rest of us.
---
Combat scenes?
on 11/23/2020 10:06:59 AM
First of all, I have spent years training mixed-martial arts, Brazilian jiu-jitsu, and wrestling. So in terms of how combatants would square off against each other, naturally, I have a decent feel for it. Pretty sure Malk has a similar experience there. That experience led to others in college where I helped choreograph/act (though using the word "act" is generous) in multiple film projects as well as a decently budgeted music video where they wanted a martial artist to come in and perform some flashy, over the top techniques, which provide more of a spectacle than practicality. And that's where the sweet spot is in terms of writing combat scenes, at least for me, at least in the setting of their respective storygames. Make it natural. Embellish (spectacle), according to the setting. Make it natural: It really can be quite simple. It doesn't have to be a long, drawn-out paragraph describing the the incoming fist, its knuckles wrapped tight, so tight that they turn white, including flashbacks to the character's childhood and the emotional trauma built up over years of mistreatment by a cruel stepfather who would give it to your mom each night, knowing full-well the house is old and creaks with mere footsteps and the "giving" certainly does more than creaking, even shaking the structure down to its foundation. No, it doesn't have to be that. Instead of a twisting, 720 roundhouse kick to the temple, how about we start with a something simpler? Or better yet, does combat fit naturally into the scene? Forcing it comes across as cringey/edgey/adolescent, even. Embellish: Now to the fun part, the cinematic part. This is where creativity can peek its head into the natural scene that's been set up. Sure, a punch to the face can knock someone out. But a punch from your bonefide bad mother fucker main character can send NPCs flying across the room, sometimes several rooms before landing comically in the women's bathing area, momentarily distracted from the combat they currently find themselves in. This is the place where damage from the main character (or villain) is amplified to near Hollywood levels, and the damage they can sustain is on par with The Rumble in the Jungle. Writing in a fantasy genre helps here as anything too embellished can be blamed on magic. Damn wizards make my writing unrealistic. I suppose SciFi can use a similar excuse. This is the place where a heroic figure can take on ten men, fight his way through a battlefield of enemies, or escape from shackles and put the big hurt on his former captors. Setting: I concern this more with the characters themselves than the physical area they're in, which certainly is important as well, but the main focus should be on the characters, the object of the fight itself. The physical setting is simply the green screen behind the fight playing out. A character's personality and traits will determine what, for them, is natural and according to who they are. That goes for the story's overall theme as well. The example above involving landing into a room of women bathing wouldn't work in a story too serious for its own britches. Take one of my newer stories, Nameless, for example. The main character was from a wealthy house, trained formally growing up. Then, he abandoned that lifestyle and eventually found himself in slavery. The way he fights is built on a formalized, even pristine training, performing technique according to the way they should be performed, mixed with a pent-up ferocity from being another person's possession. Another character, one who spent years as a gladiator, fights a bit differently, taking damage to give damage, doing unconventially things to win, which is all that matters. Winning. I made sure to give the gladiator character wounds after each fight scene, while the main character mostly went unscathed. One battle scene in particular has both characters taking part. The gladiator, having spent time in the military and accustomed to the physical toll and grind of a prolonged battle is fine, while the main character, more as a duelist, dies if he chooses to stick around. Fighting is tiring!
---
For the Glory of CYStia
on 11/18/2020 9:09:11 AM
Anything for CYStia. Now let's see if I can turn that smug, flexing article into a smug, flexing 100K word story. The question is, can one double dip into the rating and writing commissions? Also, for anyone deterred by the large word count, it's not really that much for an entire year of writing. Spread across 11 months (giving yourself a month for uploading and proofreading, because we all proofread our work, right?) it's about 9,030 words a month, which is little over 300 measly words a day. This entire post is over a third of that now. I've never broken the six digit word count, but I think this is a good opportunity for it.
---
The Elders Of Emar
on 11/11/2020 8:50:45 PM
Yikes, I outed myself. I tend to view the first ending of a storygame as the "winning" and canon branch though. I always find it interesting when real life affects the current WIP. Some influences are more clearly shown, like yours. All the breathing/meditation stuff from Unbroken is directly from the yoga training I was doing at the time. And yes, Sterling is based on a real woman. The same tends to happen with whatever book I'm reading at the time, which makes me nervous as subconscious plagiarism is a tricky thing. If ever accused, I just quote Ecclesiates 1:9.
---
The Elders Of Emar
on 11/8/2020 10:25:37 AM
Orion is Bill's SciFi series. I wasn't aware he teasered the next one though.
---
Things Fall Apart
on 11/1/2020 5:01:00 PM
I just started reading The Dark Tower for the first time. Apparently, it's supposed to be a light fanfic of Red Dead Redemption.
---