BullShacked

, The Wordsmith
Member Since
10/27/2013
Last Activity
5/19/2017 3:17 PM
EXP Points
Post Count
7
Storygame Count
0
Duel Stats
1 win / 1 loss
Order
Commendations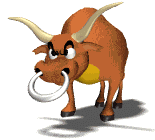 Would like to get run over by my bull? He is angry.
Short personal description. I know.
Trophies Earned

Storygames
Locked: Part 1: The Escape
unpublished
Play it and see what happens. Duh.
---
Quiz That Has Random Trivia
unpublished
Welcome to Quiz That Has Random Trivia! As the title says, it's random trivia. 
This quiz was presented by yours truly,
-BullShacked
EDIT: Changed a few things such as: Score shown on last page (No need to leave comment!), 2 right answers changed to 1 right answer. 
---
unpublished
Just a quiz about info of the solar system. If you think it is hard it isn't that hard if you are me. (I'm a flipping genius for your information). Try to complete it without a single wrong answer.
---
Recent Posts
Beest Storygaem
on 9/22/2014 6:08:11 PM
My new storygame. What do you think about it being mocking and all?
---
Copyright
on 9/16/2014 8:33:22 PM
FIRST! But I honestly don't know.
---
Kill Dr. Lucky II?
on 11/16/2013 2:34:41 PM
---
Hello!
on 11/15/2013 9:24:31 PM
The bulls in my shack welcome you. I don't. I have no ability to welcome people.
---
Where are you from?
on 11/11/2013 6:32:48 PM
I am an Albertan Canadian and proud! 

I live in the country outside of the city with the biggest mall in North America
---
A rap i made
on 11/7/2013 6:43:39 PM
They should be destroyed with pork swords!
---
Bad Translator
on 10/31/2013 11:10:18 PM
Here is something I got from it.
"Today I saw a chicken. He was purple."
...27 translations later, Bing gives us:
"I found the chicken than at present. Red."
---