Fromnono

, The Wordsmith
Member Since
7/14/2015
Last Activity
2/26/2023 10:05 PM
EXP Points
Post Count
0
Storygame Count
0
Duel Stats
32 wins / 19 losses
Order
Commendations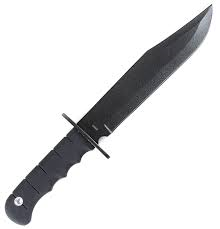 Trophies Earned

Storygames
unpublished
Here you play god, but with many other gods. You must choose your morals, not upset other gods and help or destroy the world.
---
unpublished
Try to survive in a deadly school
---
unpublished
A game semi based on a half life level idea thing I played on gmod. Enjoy!
---
unpublished
In this game, you are a person in the world of fallout, and you must survive rival survivors, insane people, and mutants. you can also join a group or create your own, inviting people that you meet. You must also avoid dying of radiation. There may be updates in the future.
---
unpublished
---
unpublished
You are a normal guy in a big city, living out your life, trying to succeed.
---
unpublished
Play as a kid in high school and choose your options, make friends, get a job, attend parties and try to survive!
---
unpublished
A game where you play in my own MK storyline with events from the games. (You can play as a lot of different characters!!!) BTW I know some of the events and orgins are different than in the game but I made some stuff up for fun.
This is the first part in a 3 part (or more if new games come out or something) series, but you don't have to play them in order. For reference, this is how it will go;
Part 1: Mk 1 and 2 characters from before MK 1 to Mk Armaggedon
Part 2: All characters in Mk9 in time of mk9
Part 3: All characters in MKX in the time of MKX
---
unpublished
You are in your house and you hear of zombies. You must go out and survive the apocalypse.
---
unpublished
Survive the aftermath of a nuke by fleeing into space
---
unpublished
You are a survivor in the zombie apocalypse and you try to survive!
Republished because it was off for some reason.
---
unpublished
Years ago, I posted a not very good game about surviving the zombie apocalypse.
While I was proud of it at the time, I want to see how I've grown as an author, by rewriting the same story, but, well, better!
It will also be a test of how much creativity I can use within a remake. An experiment and a training exercise, in a sense. Hopefully it will still stand as it's own story.
---
unpublished
Fight Zombies, Kill Zombies, and try to get to Pilotino Bridge.
---