AppDude27

, The Dramatist
Member Since
2/26/2014
Last Activity
1/21/2022 2:21 AM
EXP Points
Post Count
101
Storygame Count
6
Duel Stats
9 wins / 10 losses
Order
Commendations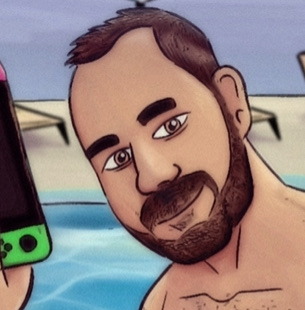 My name is AppDude27, I also go by Joe.
I am a 27 year old, gay, Software Developer from Chicago, Illinois.
I'm also a Twitch streamer: ItalianGamerJoe.
I've been on CYS for several years now.
I used to write more frequently, but due to life I've been more of a lurker.
The community here is very nice, and I'm happy to be here.

2020 was a really crappy year for a lot of people.
I went through several traumatic experiences in my life that left me in a bad mental place.
I struggled deeply.
An abrupt breakup.
The halting of MyVacation: Pixel Paradise.
A surgical operation I needed.
I was a shadow of my former self.
and it wasn't pretty.

I'm happy to say that 7 months later, I've recovered and I'm in a much better place mentally.
I am continuing development with my game. I also stream every night on twitch.

If you ever read any of my stories, I want to thank you for taking the time to read them. I am honored for the feedback, critiques, and thoughtful messages.
Thank you all so much for being great community members and friends and hope to provide more meaningful content soon!
Trophies Earned




Storygames

4 Little Mice
Four little mice went to search for some cheese, one got trapped, and then there were three.
Three little mice were playing with glue, one got a little too sticky, and then there were two.
Two little mice were on the run. Kitty wouldn't play nice, so then there was one.
One little mouse left all alone. He choked himself, and then there were none.

4 Little Mice is a Choose Your Own Adventure Poem that I wrote over the course of several weeks. The story tells a tale of love, companionship, sacrifice, and more. 

Storygame Features:

-Based on Agatha Christie's "And Then There Were None", but with a furry little twist!

-The butterfly effect has never been more important! Each and every choice you make could have drastic consequences!

-With over 10+ endings, you'll definitely be coming back for more.

Updates:
-Fixed a bug that brought certain mice back to life.
-Fixed a bug that prevented player from progressing. (Special thanks to Will11 and Plaacchei.)
 
---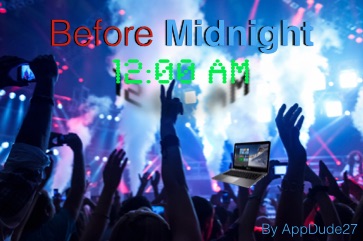 Why does your Composition and Rhetoric Professor have to assign a 10 page paper due by the end of the week at midnight?
Of course, you procrastinate your way through the week to Friday night. It's 7 o'clock PM. Only 5 hours until the paper is due. No exceptions!
You open your laptop and begin typing...until the power goes out.
Adventure your way through strict RA's, bug infestations, wild frat parties, and more in this all new storygame!
Features:
-Butterfly effect decisions that will affect choices later on in the story.
-Is that item worth taking? Or is it better left where it is?
-Multiple endings and even a "secret ending".
-See all your choices in the end.
Will you submit your paper in time before midnight?
Version 1.5 Updates:
+Fixed more grammar
+Updated the Score variable. It will now display how many pages you wrote in the comments! 
---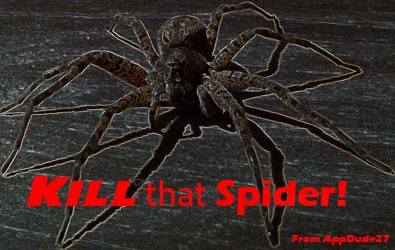 You just finished eating dinner, and now you have the poops! Time to go to the bathroom!
You walk along inside, shut the door, and lock it.
As you begin to sit on the toilet, you see massive spider on the countertop.
This...is...WAR!!!!
In this horrifying story game, play the role of a person just trying to use the toilet, while at the same time, killing an evil spider.
Features:
-Tons of endings leaving you or the spider in a better (or worse) condition than when you started.
-Multiple items to choose from! Protect yourself from the attacks with each new acquired object.
-Can you survive? 
This is a shorter story than my usual, run of the mill, adventure stories. If you're looking for something that isn't too long to commit to, then you will love this storygame.
Warning: You may experience strange tingling sensations on your skin after reading this story. Do not read this story if you have a fear of spiders. No spiders were harmed in the making of this story.
---
Welcome to Paradise!
MyVacation is a "Vacation Sim" set on a fictional Island Resort. Come on in and stay as long as you like!
From swimming at the pool, to relaxing on the beach, there's always something to do here on the island.
Your Study Abroad Program allows you to research anything you want on the island. Maybe you can unlock Paradise Place's secrets?
Get Resort jobs like Bar Server, Lifeguard, Pirate, and more!
Collect items, make friends, and even embark on breakthrough expeditions!
Update 2/3/2018:
I am in the process of releasing MyVacation as a standalone video game soon. In the meantime, here is the original story game. Thanks for supporting my game!
---

In Studio 5, you play the role of a film producer named John, who must find out why two of Hollywood's most famous celebrities have been brutally murdered right before your very eyes! Interrogate suspects, collect evidence, and solve puzzles as you try to figure out who did it!
Update 1.2: Fixed more grammar issues and improved upon the beginning of the story. John, Smith, Darlene, and Jim all have their own back story now, which may clear up any confusion about their characters. 
---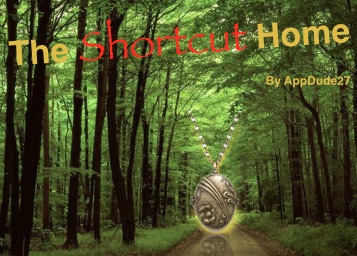 It was supposed to be your typical walk home from school. Take the shortcut through the woods. How difficult can that be, right? 
In this horrifying storygame, play the role of an adventurous teenage student, just trying to get home from school. 

Please DO NOT post your choices in the comments. Don't ruin the story for everyone else! If you would like to talk about the story, please refer to my forum posting, located in "The Parlor Room" section of the forums. Thank you!
Features:
-Butterfly effect choices that can change the course of what happens. 
-Will that item really be worth taking? Or will it hinder you later...
-Discover clues in your environment to help you survive the walk home.
-View all your choices in the end.
Update 6.1: 
-This is a MAJOR story re-working. If you have previously played The Shortcut Home, then consider playing it again! Major story backgrounds, characters, and information has been updated and changed. Any plot holes and story lore has been resolved. This may be the biggest Shortcut Home update yet! 

-Fixed minor grammatical errors.
---
unpublished
Nope.
I won't do it.
I won't apologize to my younger brother. He's 12. He's an asshole.
He's faking it. He is a monster. A MONSTER.
---
unpublished
Your husband is cheating on you.
What do you do about it?
What choices will you make?
---
unpublished
*Audio Recording #34*
"Cam and Ash are...are...gone. I don't know what to do. It's dark, I can hear him. It? It was a bad idea coming to this forest. We never should've come here. We should've listened to the warnings. Now everyone's gone. It's just me. And that God damned smell. I feel it...I feel myself losing my mind. How is this possible? If anyone...is out there, don't come into this forest, the Bigfoot, they'll get....you...don't go here, turn back..."
*End of Recording 34*
The Search for Bigfoot is a new storygame where you play as a newly hired forest ranger to a dark and mysterious forest, located in one of the darkest corners of the world.
When you start finding audio recordings depicting the journey of a small group, looking to find the mysterious, Bigfoot, things go from exciting, to horrifying very quickly.
Is Bigfoot real? Are there more than one? Are they animalistic creatures? Or are they something more menacing?
With branching paths, over 35 audio recordings to discover, and more, can you discover the truth?
Sometimes, the pursuit of truth may not be the best idea. Sometimes, things are just better left a mystery. That choice, however, is yours.
Get ready, Park Ranger, you're in for a wild ride.
---
Recent Posts
ItalianGamerJoe, AppDude27 Reads Stories on Twitch
on 8/29/2021 11:30:03 PM
Hey everyone, for those of you that know me, I'm AppDude27 on this site. I created stories like MyVacation, Before Midnight, 4 Little Mice, and more. I receievd permission to post a thread on here my updates of CYS stories that I've streamed on this site. My updates and links will go here. I plan to read a story once a week. Feel free to check out my content on YouTube (ItalianGamerJoe) and Twitch (also ItalianGamerJoe) thank you!

Before Midnight Stream
https://www.youtube.com/watch?v=D-VTTE92uJQ
---
Permission to stream CYS Games on Twitch
on 8/20/2021 6:38:22 PM
I have a question. Are we allowed to stream CYS games on twitch? 
Once a week, I was thinking about hosting a CYS stream where I stream not just my own games, but games from the talented writers on this site and attribute them for their work. 
If this is allowed, great, I'm just curious to know if I could just attribute the site and the writer to stream them? 
Thanks!
---
Choose Your Story Discord
on 8/20/2021 4:53:30 PM
I am really sorry, I don't know what the heck I was thinking when I wrote that post. 
I was a completely different person at the time going through a really, tough mental health issue. I got abruptly broken up with, I stopped all MyVacation's development, I was in a really dark place in my life. 
I'm happy to say that after months of therapy and support, I'm in a much better place in my life and if there's any opportunity at all for me to rejoin, I'd love to redeem myself and continue being a respectful member of the CYS community. 
---
Take two and call me in the morning
on 8/20/2021 4:50:29 PM
I honestly don't even remember making that comment, and I feel stupid that I even made it.
It's been a while since then, and I'm definitely not the same person I used to be. 

I've gone through some very transformative experiences in my life and I am definitely more positive than I used to be. 
I basically suffered severe mental health problems after a traumatic breakup, and I needed a lot of therapy, I almost wasn't a part of this world anymore. It wasn't a good time for me at all and I am truly sorry that I posted so bluntly like that. That doesn't even feel like me. 

If there's any opportunity that I could make amends and re-join, I'd love the opportunity to come back and redeem myself. 
Thank you. 
---
Choose Your Story Discord
on 8/19/2021 8:29:24 PM
I know I keep asking for this, I'm sorry. 
does anyone have the link to the choose your story discord? 
---
MyVacation
on 12/30/2020 11:09:10 AM
Those were original "DLC" content that I had planned out, but that was also around the same time that I switched to developing the actual game. So instead of keeping the game off the site, I ultimately just published and brought back the game. 
The Redstone Coontry Club was going to be a place where players could play a golf mini game. Spending on how well they did, they'd get access to an exclusive VIP Lounge where they'd meet a new character that would send them on a fetch quest back into the jungle. 
 
The Island Cliffs is a part of that fetch quest, If your body skill was high enough, you'd reach the top of the cliffs and you'd discover a cafe and inn. The cafe serves peak burgers and the inn has a spa and hotel that lets you refill your needs. There's also a secret elevator that gets unlocked that lets you go back to the cliffside inn instead of climbing the mountain. The cliffside inn and cafe has a character that gives you a code to the Mysterious Mines, but only after you give that character a message from the Country Club character. 
 
The Mysterious Mines are locked by a coded padlock. Once using the code, you can get inside. The entrance to the mine has a gift shop. When you enter the gift shop, an employee greets you and rewards you for finding the secret mines. He explains that the mines are a series of floors where players fight monsters and gain experience points. The points can be redeemed at the gift shop for new weapons, armor, items, and buffs. If you reach the bottom of the mines and defeat the Dark Mine Lord, you'd get a Mine Lord Plushie that when interacted with, says one of his boss battle quotes and then randomly increases one of your skills by 1, once a day. It's a great way to max out your skills. 
 
Unfortunately, none of these features made it to the final story build after I switched to the My Vacation video game. But there's hope! These might be locations in the full game. Thanks for understanding! 
---
Alias the Variable Names
on 6/2/2019 6:42:51 PM
I was wondering if we could have a new parameter on the variables screen called "Alias".
If a variable name for example is "RELJAKE" = "Relationship with Jake".
Instead of putting Relationship with Jake: %%RELJAKE%% on every page, why not just allow me to fill in an "alias" for it that replaces the variable's name with the alias inside the story?
Set "Display on Page" = true and viola! 
There you have it. Variable aliases.
Thanks!
---
Stories with LGBT characters?
on 6/2/2019 6:23:32 PM
My story, Before Midnight, allows you to romance a male character. The game does not assume the reader's gender. I wrote it that way so that Nick could either be a friend in the end OR a potential romance option. Feel free to check it out! 
http://chooseyourstory.com/story/before-midnight
I am also in the process of writing two LGBT... stories. I think having more representation/diversity on the site is great! 
---
My Vacation is on Social Media
on 4/12/2019 8:56:48 AM
For those of you not on the ChooseYourStory discord channel, I am the creator of MyVacation on the site. Over the years, I've been developing a video game adaptation of my story, expanded with new characters and more! The offficial facebook and twitter pages are below if you are interested in following it. Thanks!
Facebook Link:
https://www.facebook.com/My-Vacation-Pixel-Paradise-511931449235430/?ref=bookmarks
Twitter: 
---
What's your favourite movie / tv show and why?
on 3/13/2019 6:38:44 PM
Movie-wise:
1. 50 First Dates - I just loved the premise and how it also serves as a minor educational movie on the psychology of the brain.
2. Clue - For some reason, I just always loved this movie.
3. My Big Fat Greek Wedding 1/2 - these movies remind me of my family structure a lot. I always compare my family to these movies. 
TV Show-wise
1. Lost - I was always a huge fan growing up
2. Desperate Housewives - I just loved the drama of the show and the characters. I feel like the themes were also ahead of their time.
3. Ugly Betty - this is my guilty pleasure show. I love America Ferrera. She's an amazing actress and I love how genuine she is on the show.
4. Superstore - This show gives me so many good laughs. I love it. I think I shop at Walmart more because of this show.
5. Parks and Rec/The Office - these two are classics to me. Absolutely love 'em.
---