Meadow

, The Wordsmith
Member Since
5/2/2013
Last Activity
5/24/2014 9:07 PM
EXP Points
Post Count
5
Storygame Count
1
Duel Stats
56 wins / 23 losses
Order
Commendations
Hey, I'm thinking of creating a game about a person(you) who finds his/herself in a weird land. You choose your adventures and everything, but in this new world! How does that sound?
My rating system: 1-games I truly hate 2-games I almost hate 3-bad games 4-okay games 5-decent games 6-great games 7-excellent games 8-perfect games
RIDDLE OF THE DAY (if you get five easy ones right or one hard on right, then you get you name on my profile! Your name size moves up one every question you get right! Winners so far: coins and WolfDemon)
Jake is in front of Dan. Dan is behind Sal. Dolly is not in front of Dan. Dolly is behind Sal. Sal is not in front. Draw a picture of them, then tell me which order they're in.
Please message me the answer than I can tell you if it's correct. :D
Answer to yesterday's: charcoal
Random Hall of Rewards
The Best Friend Reward: WolfDemon
The Weirdest Reward: mousepaw
The Kindest Reward: Boringfirelion
The Grudge Reward: nmelssx
Trophies Earned

Storygames
Choose what you look like. Choose what you eat. Choose your name. Choose your family. Choose your life. In this game you get to choose most things. It is impossible to lose. I hope you have a fun time ChoosingYourLife!
---
unpublished
If you have ever heard of Calvin and Hobbes, this quiz will be great for you!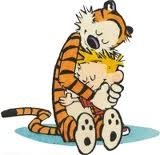 ---
unpublished
 This is a fighting game. You can unlock powers and buy weapons. Have fun. (There are a few glitches, and if you know how to fix them, please tell me!) THERE ARE A FEW GLITCHES SUCH AS WHEN YOU BUY SOMETHING, SOMETHING, SOMETIMES IT WON'T LET YOU BUY IT.
---
unpublished
I will get revenge on you.
---
unpublished , coauthor
shark survival but it gets a little bit of horror in it so its going to be hard and scary! have fun.
---
unpublished
Wake up in a tribe. Each person has a special power. You can buy potions to heal, energize and make a force field around you. This is more of a video game, but I hope you enjoy it!
---
unpublished
This game is written like a book. It was kind of based off Doctor Who.
---
unpublished
Make sure that you like the game!
Tick Tock
That you enjoy it!
Tick Tock
Just
Tick
Don't
Tock
Die
---
Recent Posts
Final Words
on 5/18/2014 7:25:30 PM
"I forgot to wipe" or "I have to tell you something that will change the course of reality"
---
Bonjour!
on 5/10/2014 1:32:59 PM
Salute! J'aime la pomme et la chocolat. Et toi?
---
A New Story Idea's
on 5/7/2014 3:46:15 PM
Or you could do a story about animals. Or people with powers to move the elements. That's what I'm working on right now. :)
---
Tryin to make a storygame
on 5/6/2014 2:42:56 PM
Maybe do a horror story about the dark or a puzzle or quiz. Quizzes are better than puzzles. Quiz on a book! And maybe, in your quiz, it can be horror type!
---
A New Story Idea's
on 5/3/2014 2:23:53 PM
If you're stuck on ideas for a story game, check out some of these (or add your own):
Medieval
Life as a/an                
ChooseYour?               
Survive                       
Real Life
---