Evitt_Felton

, The Reader
Member Since
7/17/2022
Last Activity
1/22/2023 4:45 PM
EXP Points
Post Count
4
Storygame Count
0
Duel Stats
0 wins / 0 losses
Order
Commendations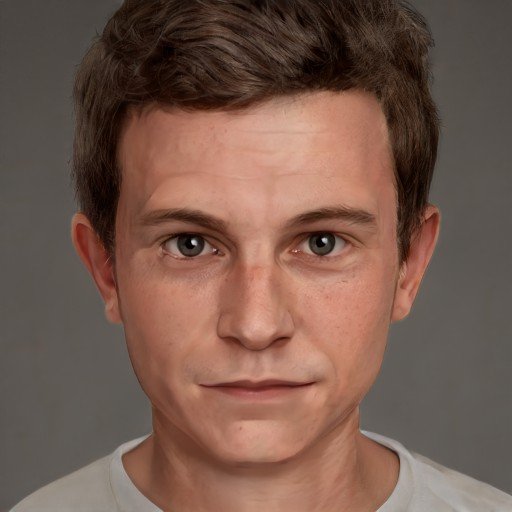 r/Vanquera
|
Vanquera Wiki
Recent Posts
Cilicia of the Jadeth Council
on 1/16/2023 1:59:52 AM
--- The following is the working introduction to the above storyline. It is not the final version, but I hope it serves to explain more of the story and the world in which said story takes place. Feedback is welcome and appreciated! --- Light from the sun poured into the enormous room of the sepulchre. Dust fluttered through the beams aimlessly. The baroque structure was decorated with lit candles and colorful banners. In the center at the far end of the building was an ornate lectern of wood, stone, and metal. Before the lectern was a large, beautiful bowl atop an elegant wooden frame. A large gathering of men and woman had gathered in the temple, some garb in vibrant clothing, others in more dreary attire. They all stood - with the exception of some crippled - in complete silence as they watched the Preastion step up to the lectern. "Today is a day of mourning." He uttered, "Kravist Akir Royamin was a wise man, eyes full of wonder and curiosity. His pursuit of knowledge made him to be among the most intelligent of us. Knowledge informed and shaped his sharp sense of humor. He had a shining smile that would not tarnish. He loved and laughed his way through everything-" Cilicia - stood between her mother and father - allowed her thoughts to wander. Without turning her head, she looked around at the people who had gathered in the sepulchre. They all had their eyes squarely on the Preastion. Some had puffy eyes and would wipe their tears with a handkerchief, but most remained still as statues. Aside from the speaking that echoed throughout the cathedral, the only sound was that of quiet sobbing and the occasional nose blow. Nobody dared speak. Looking out of a far window, Cilicia spotted a single, white bird pirched on the sill. It watched the gathering, turning its head side to side. It seemed curious, as if wondering what all these people could possibly be doing there. After the Preastion concluded his sermon, he called for the Partaking. He looked down at his lectern and read off a name. "Dulit Kravist Royamin," Cilicia's father parted from her and her mother, walking to the center aisle and up to the altar. He stuck his hand in the glowing bowl and scooped a small pool of Mana in his palm. He stood still as the glowing slowly diminished, then turned to walk back over to Cilicia. Streaks of tears streamed down his face. As he turned back to watch, he took in a deep breath, steadying his emotions. "Larini Jadst Royamin," Cilicia's mother did the same, returning more hastily, her hand over her mouth. "Cilicia Ablina Royamin," Cilicia parted from her parents and walked through the crowd of people to the center aisle. They all watched her as if they were trying to gauge if she was properly crying. She stepped up to the altar, peering into the bowl. Inside was a shallow, swirling pool of pastel colors. She allowed herself to get lost in the Mana's hypnotic churning. The only thing that could possibly be more turbulent then were the thoughts reverberating inside her head. Hesitantly, she reached a hand out toward the bowl of Mana. Tears streaked down her face as she lowered her hand in. The tips of her fingers touched the bottom, feeling the intricate patterns along the inside. Cilicia could sense the faint traces of thoughts and memories present within the Mana. Vague colors splashed about inside her head like she was watching something unfold through foggy glass. Muffled talking emanated in her mind. Biting her tongue to help her concentrate, Cilicia gathered a small pool in her hand. She lifted her hand out of the bowl, watching as the Mana disappeared from her palm. As she drew in the Mana, the muffled speech became gentle talking, as if she had simply had her hands over her ears. Her mind flooded with images. While most of the images were unfamiliar to her, some she felt she recognized. They varied in clarity, some being much more vivid than the rest. If there was one thing she knew for certain, it was that these were all her grandfather's memories. With an onslaught of tears now streaming down her cheeks, she stepped down from the altar, turned around, and briskly walked back over to her parents, taking their hands in her own.
---
Cilicia of the Jadeth Council
on 1/16/2023 1:31:57 AM
This story is meant to serve as something of a hook; The idea is to draw people into the world, not to encapsulate it in its entirety. This was the first short story I wrote for the world, and serves as part of the world's foundation. I do plan on expanding upon this narrative with time - I have already done that a little already, although I chose to omit it here as it is less polished. I do like the idea of introducing additional context as to why these various things are so feared; Mana, Mechabeast, and Mana Deities (Which weren't mentioned in this story). I have some of the groundwork for this set up elsewhere in the expanded story. With time, I want to create a few more short stories that each can be used to patch together Vanquera's lore, all without a need for visiting the wiki (Only if one desires more). I might post them here in this thread, or I could start a new thread under a different name as a place to share Vanquera-related content (Including community-curated works!) [EDIT:] Hell, you know what? I think I'll just share part of that working narrative.
---
Cilicia of the Jadeth Council
on 1/15/2023 2:31:53 PM
Oh I see. I have no idea how that happened, as I copied and pasted it directly from my own document which doesn't have this problem. Ignoring that whole issue, I suppose if I were looking for feedback I'd want to know if the scene captures any sense of panic.
---
Cilicia of the Jadeth Council
on 1/15/2023 2:01:49 AM
Having very narrowly escaped the guards, Cilicia slipped outside through a dark passage sporadically strewn with stairs, ramps, and level walkways. The space lightly echoed with each step. The only light that led her way was that of glass spheres filled with glowing Mana rested in the walls. Shouts reverberated down the space as the guards tried to chase her. After some time traversing the passage, she saw a bright light emanating from further down, brighter than the Mana lights along the walls. It must have been coming from outside. Just behind her she could hear the shouts getting louder. Hastening her pace, she soon found herself at the exit of the passage. After having raced down the dark tunnel for so long, her eyes needed a moment to adjust to the brightness. The exit ended abruptly at a patch of green grass. Looking around, Cilicia saw before her a large plain. It was almost barren, save for some sparse grass, a few scattered trees, and a couple of benign Mechabeast wandering about. *The Alamastian Fields!* She had never once been outside of Invardia, but seeing it now filled her with a heightened sense of anxious curiosity. Cilicia could now clearly hear footsteps emanating behind her. The men were getting close. After a quick glance back into the passage, she sprinted out onto the grass. As Cilicia ran out into the field, the guards appeared from within the tunnel. They shouted at her to come back. "Madam, please!" She did not heed them, instead looking straight ahead. She had come so far to get here, to flee from her past life, to escape from the cramped confinement of the palaces; She wasn't going back now. Suddenly, from outside of her view, a pair of enormous, canine-like Mechabeast appeared. Their metallic forms reflected the sunlight harshly into Cilicia's eyes. Her heart skipped a beat the moment she noticed their presence, forcing herself to a stop. They looked in her direction, and without making a sound, momentarily started to make pace for her. She hurriedly turned about, dashing in another direction, still out into the field. She screamed as she ran away. The men continued to shout, chasing after her. After a brief sprint, Cilicia found herself before a pool of Mana. She stopped dead in her tracks, staring at the round puddle. The iridescent liquid swirled about, white mixing with blues, pinks, and yellows. The Mechabeast were right on her tail, forcing her in the direction of the pool. Without any additional thought, she sloshed through the glowing liquid, kicking. Panting, Cilicia spotted another pair of Mechabeast approach from beyond a hill. Somehow, these two looked even scarier than the others. She stopped in the center of the pool, unsure of where to go next. The Mechabeast had encircled her, mechanical growls resonating from within. Her heart thumped in her chest. She was surrounded, with nowhere to run or to hide. Looking down at the Mana, she forced down an uncomfortable swallow. She didn't have a choice. Overcoming both hesitation and fear, she leaned down, spreading her legs, and plunged her hands into the glowing pool. The very instant she started taking in Mana, the world around her became engulfed in a white whirlpool. For a brief moment she felt invigorated, lively, and powerful. Her fears diminished as the Mana swelled within her. The newfound strength quickly subsided, her mind flooding with voices not her own, growing louder and louder. They were indistinguishable and incomprehensible, no matter how hard she tried to concentrate on them. But she had to tune them out, she had to ignore them and look past them. She had to heed the warnings. Cilicia felt an emotion she had never experienced surge inside of her. At first it swelled in her chest, but it quickly spread to the rest of her body. It was overwhelmingly intense, filling her every thought. She could not possibly explain the feverish ferocity of the emotion, only that it was wholly unpleasant. Soon many more emotions flowed through her, some familiar, some not. They swarmed around her in an overpowering torrent of noise. She could no longer feel her limbs for what they were. She had become so enveloped in these thoughts and feelings that the entire world ceased to exist, only the tormented screams and cries thrashing about inside her head. She felt as if she was dying, over and over, again and again. The anguish of thousands of deaths rang through her mind. It was agonizing. If this was what the power Mana offered, she wanted no more. She could take it no longer. Struggling, thrashing, and fighting for some semblance of control in the cacophony of thoughts, she managed to force herself to cease taking in Mana. Almost immediately, the cascade of sounds, smells, and sights from the world around her rushed back to her senses. Puking from the nausea, she collapsed on the ground in a crater. Darkness swiftly enveloped her, and just before she fell into unconsciousness, she watched as a small, white bird landed before her. The Mechabeast had encircled her, mechanical growls resonating from within. Her heart thumped in her chest. She was surrounded, with nowhere to run or to hide. Looking down at the Mana, she forced down an uncomfortable swallow. She didn't have a choice. Overcoming both hesitation and fear, she leaned down, spreading her legs, and plunged her hands into the glowing pool. The very instant she started taking in Mana, the world around her became engulfed in a white whirlpool. For a brief moment she felt invigorated, lively, and powerful. Her fears diminished as the Mana swelled within her. The newfound strength quickly subsided, her mind flooding with voices not her own, growing louder and louder. They were indistinguishable and incomprehensible, no matter how hard she tried to concentrate on them. But she had to tune them out, she had to ignore them and look past them. She had to heed the warnings. Cilicia felt an emotion she had never experienced surge inside of her. At first it swelled in her chest, but it quickly spread to the rest of her body. It was overwhelmingly intense, filling her every thought. She could not possibly explain the feverish ferocity of the emotion, only that it was wholly unpleasant. Soon many more emotions flowed through her, some familiar, some not. They swarmed around her in an overpowering torrent of noise. She could no longer feel her limbs for what they were. She had become so enveloped in these thoughts and feelings that the entire world ceased to exist, only the tormented screams and cries thrashing about inside her head. She felt as if she was dying, over and over, again and again. The anguish of thousands of deaths rang through her mind. It was agonizing. If this was what the power Mana offered, she wanted no more. She could take it no longer. Struggling, thrashing, and fighting for some semblance of control in the cacophony of thoughts, she managed to force herself to cease taking in Mana. Almost immediately, the cascade of sounds, smells, and sights from the world around her rushed back to her senses. Puking from the nausea, she collapsed on the ground in a crater. Darkness swiftly enveloped her, and just before she fell into unconsciousness, she watched as a small, white bird landed before her. This post is part of the collaborative worldbuilding project known as Vanquera. If you wish to explore more (or perhaps want to contribute) you can do so here: https://vanquera.fandom.com/wiki/Vanquera_Wiki
---