NokadoThe

, The Wordsmith
Member Since
10/18/2014
Last Activity
3/14/2016 12:49 PM
EXP Points
Post Count
14
Storygame Count
0
Duel Stats
8 wins / 12 losses
Order
Commendations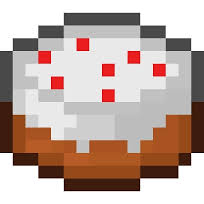 > Touch my cake. > // Make clicking the profile picture randomize the text var x = document.getElementById("profile_Text"); var y = x.getElementsByTagName("img"); y[0].setAttribute("onclick","randomize()"); // The text pool var a_text = new Array (); a_text[a_text.length] = "I Like DBZ"; a_text[a_text.length] = "I Like Cake"; a_text[a_text.length] = "I REALLY Like DBZ."; // The randomize text function function randomize() { var str = a_text[Math.floor(a_text.length*Math.random())]; document.getElementById("rand").innerHTML = """+str+"""; }; // Randomize the initial text randomize();
You can call me Nokado.
---
---
---
---
Oh noes! There are lines!
CSS is so great.
style="background-color:#99FFFF;">
Note: I am a huge procrastinator.
Scriptoris Obstructor = Less than 1% Done :(
Trophies Earned

Storygames
100 Riddles And Counting!
unpublished
You ready? Good!
100 RIDDLES
3 SECRETS
1 GAME
100 Riddles And Counting!
---
unpublished
Damn, stuck in a freezer!
---
unpublished
Here, Im describing the plot of my game to lure you in so that you'll play my game and rate it.
---
How Much Do You Know About Dragon Ball?
unpublished
Do you think you can beat this game?
---
unpublished
Ever, wonder what the life of a fish was like? Me neither but I don't care about your needs so here is what being a fish is all about.
---
unpublished
---
unpublished
Writer's Block
-A disease where the infected writer no longer can create new story ideas. Source: Wikipedia
---
Stocks 101 (Investing Simulator)
unpublished
Really, this is what I've been degraded to?! **** Just. Just play.
Mini-Games Added = Death To All ******* ******
---
unpublished
---
unpublished
This here's how to get drugged on the internet
---
Recent Posts
Points Per Day Ladder!
on 4/9/2015 12:25:34 PM
Well, what if it was a most points gained per user the current day. It could encourage users to contribute more. But, it won't include duels because dueling for points is betting not gaining points.
---
How long is does it take to make a 5/8 storygame?
on 4/9/2015 11:37:02 AM
I'm talking about a mostly story driven game with more focus on the story than the actual gameplay.
---
How long is does it take to make a 5/8 storygame?
on 4/9/2015 11:33:45 AM
I'm making a new storygame and I'm expecting it will take about 5 months. Is this a normal amount?
---
I just wanted to ask...
on 4/7/2015 8:45:32 PM
Does anyone know how a story is ranked for length? Is it rated by the links, pages or words and how much 4/8 = to? I NEED MOAR COFFEE
---
Strong language?
on 4/7/2015 6:06:50 PM
It's perfectly fine to do so! :) Just remember to change the maturity rating of the story. You can change it in story properties.
---
Descriptions
on 4/4/2015 8:32:34 AM
I just need a little help. How do I write a good description?
If you can give me some pointers on how to write a description of a storygame or show me an article on how to write one.
---
I CAN READ UNPUBLISHED STORYGAMES
on 4/2/2015 3:08:54 AM
I found a little loophole where you can read unpublished story games IF they were either published before but then taken down or if they were one of the first 3 storygames created by the user. If you go into the points of the user if the user got points for creating a storygame then there is a link to the storygame whether published or not. Maybe, this should be changed...
---
Hi!
on 3/31/2015 11:25:50 PM
You Have 1 Welcome Letter
Welcome To CYS!
Would you like to delete this letter?
---
Story Game Ratings
on 3/30/2015 6:53:59 AM
1 = OMG! SUE BUD MEH HATZ
2 = Just as bad but it means I pity the creator
3 = Meh, same as always
4 = A bit better than most
5 = I would pay for this if it cost $0.99
6 = I would reply: Wow! Just wow.
7 = Must have been made by someone around for a while...
8 = THE ONE THE ONLY
---
Searching for Users
on 3/28/2015 1:48:21 AM
I got an idea! What if their was a search engine like the one we use for stories but one for user! It could have filters like the amount of of points and if they have a trophy! (This is stupid and dumb)
---