MadHattersDaughter

, The Grandmaster of the Written Word
Member Since
8/25/2013
Last Activity
12/4/2021 2:15 PM
EXP Points
Post Count
584
Storygame Count
3
Duel Stats
5 wins / 10 losses
Order
Commendations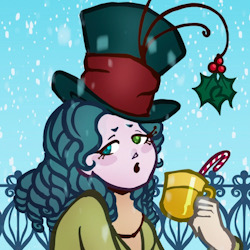 What is the use of a book without pictures or conversations?
~~~
~~~
My commissions are open if you're looking to hire the spectacular me! Send me a message! (I'll get back to you quicker on Discord --- Hatter#5001)
I implore you to read Edithe Zilonis, Soul Thief and Biscuits and Ghosts because sometimes I write too! :~)
Trophies Earned















Storygames

Biscuits and Ghosts
An estranged lover meets an estranged lover, and together they solve a mystery that has been plaguing Blackwood for some time.
The stunning conclusion to the Blackwood Chronicles!
And while this story does stand alone, a clever ghost might read Edithe Zilonis and Soul Thief beforehand. . .
---

Edithe Zilonis
An undertaker meets a dead woman who is more alive than most of the living.
A (mostly) illustrated story involving a very mysterious murder, ghostly romance and spirits possessing --- the dead?
Let's not worry ourselves with the details. This is Blackwood, after all.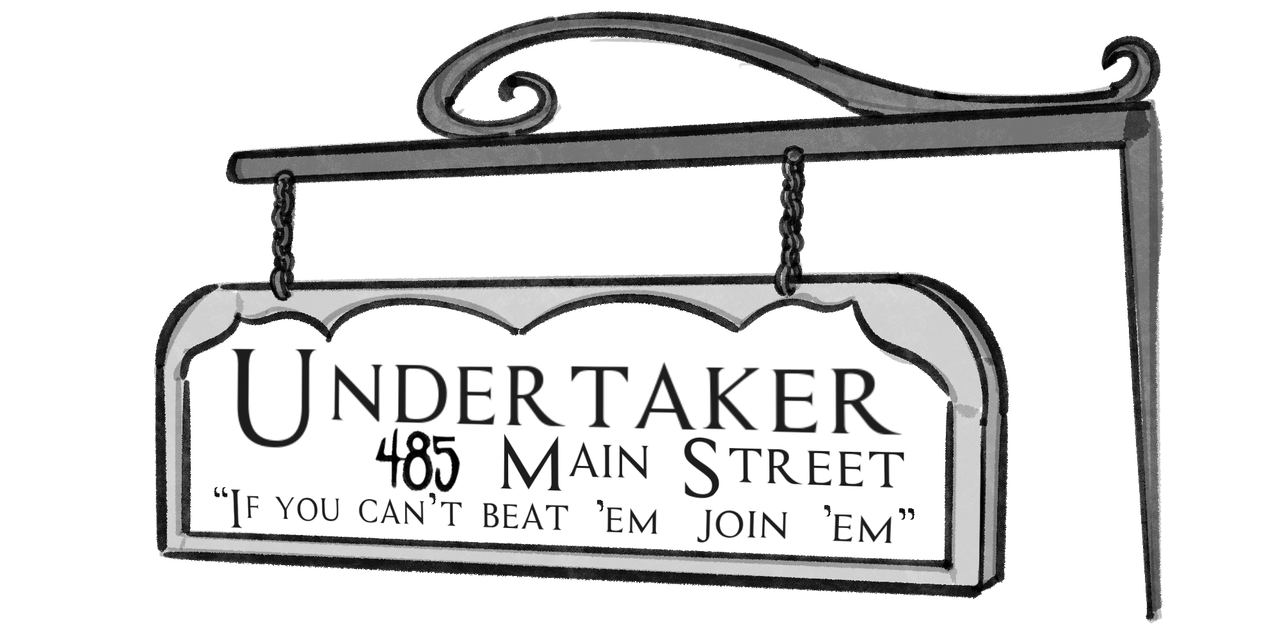 UPDATE 11/9/19: Housekeeping and an added Bonus Update Epilogue. All your questions will be answered in time. Enjoy!
UPDATE 3/13/20: New, better art (finally!) The original art looked like it was hastily drawn in twenty minutes as if I was completely over this story by the time for illustrations came. (You all can tell me when my art sucks, sheesh!) Enjoy!
---

Soul Thief
The Gods discover a soul thief among humans.
A story about an ethereal romance and an otherworldly mystery.


Entrant and winner of EndMaster's IS "Resurrection" Contest!
---
Recent Posts
Hatter's Sketchbook II
on 11/27/2021 9:33:13 PM
Awh, I'm very glad you like it! :~)
---
Hatter's Sketchbook II
on 11/26/2021 12:11:21 PM
What a happy family! I also have wallets and 5x7's available. ;~)
---
Hatter's Sketchbook II
on 11/15/2021 4:16:10 PM
I prefer to use CashApp but if you're unable to, you can message me for my PayPal!
Just leave a note with your name! :~)
---
Hatter's Sketchbook II
on 11/15/2021 4:15:31 PM
Oh I love it! Absolutely fantastic! I'll get on it. :~)
---
Hatter's Sketchbook II
on 11/15/2021 4:14:15 PM
I get an entire whole couple dollars (plus some cents) from the t-shirts! I have my margins low to make the prices cheaper.
And I might just have to learn the style! :~P
---
Hatter's Sketchbook II
on 11/11/2021 1:33:50 PM
Ooh, good luck! If there's anyone who I think could do it, it would definitely be you! I'll be looking forward to it!!
---
Hatter's Sketchbook II
on 11/10/2021 9:09:54 PM
Hi guys! This is a blatant ad but I've got the holidays to shop for so I'm imploring you to commission me! (And definitely claim any that you've earned!!)
Something like a book cover would be $60+ (and stunning, just ask anyone!) but for $15 you can get a simple colored character illustration that looks something like this! And for $5 I'll doodle you something random, yet meaningful, while supplies last. ;~)
I appreciate it, even if all you do is read this. :~)
---
Halloween 2021
on 11/1/2021 10:11:50 PM
---
Halloween 2021
on 10/31/2021 11:09:23 PM
I took some photos at our Halloween party this year! Everyone looked spectacular! ;~)
Happy Halloween everyone! (And happy 21st to me!)
---
CYS Coat of Arms
on 10/9/2021 1:01:07 PM
I need to put asterisks on my art that say, Sent is specifically not allowed to edit this.
---