AestheticLlama

, The Reader
Member Since
10/22/2019
Last Activity
10/30/2020 8:24 AM
EXP Points
Post Count
421
Storygame Count
0
Duel Stats
6 wins / 6 losses
Order
Commendations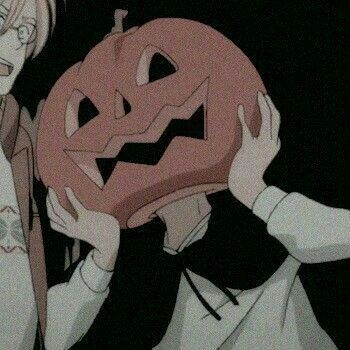 "Sorry AL, I know you're trying your best, but I'm afraid you're just far too cute and wholesome to write creepy dragon erotica. :p" -Avery_Moore
Boo! My name is AestheticLlama. You can call me AL for short if you wish. It's Fall, the time where leaves change to warm colors, flannels, hot cocoa, and pumpkin spice!
What do I do on this site? I'm currently making a storygame. I hang out in the forums as well and am also up for a duel! If you want to ask me an appropriate question, feel free to do so.
Any accounts before this one? Yes! My first ever one was AMuggleNerd, I made it when I was 8. :]

Storygames
Candyland (CURRENTLY WORKING ON)
unpublished
Sarah Willstone is an 11-year-old girl who is always up for an adventure. However, one day, some shocking news was announced to Sarah. After the announcement, Sarah has been panicking on what to do next.
But, when she wakes up, she meets a cotton candy girl, a helpful pez boy, a sweet lemonhead, and aggressive Sweden Fish men. Where has she landed? She has landed in Candyland. And this time, she thinks, it's not her imagination.
This story was based on a story I did when I was about 6 or 7.
---
Posia, School of Magic (WILL WORK ON, TOO)
unpublished
*Waiting for AestheticLlama to think of a description...*
---
Recent Posts
What is the history of the website?
on 10/29/2020 11:16:59 AM
---
Racist or Rapist?
on 10/28/2020 8:27:34 AM
---
Shitty Story Task 2
on 10/27/2020 12:27:34 PM
Update: My birthday was two days ago, now I'm 11! 
---
Interesting Comments 5
on 10/27/2020 11:33:04 AM
The Long Walk Home
it's more fun then taking cair of my little brother! hahahahahahahahahahahaha roflroflrofl!
-- mike on 7/2/2019 9:16:54 AM with a score of 0
Mike?... 
---
Racist or Rapist?
on 10/27/2020 9:27:39 AM
I'm a kid, I can't vote. >.>
---
Shitty Story Task 8
on 10/23/2020 2:29:45 PM
Boy: My Dad got depressed and ate my cat, Mr. Whiskers.
Girl: Aw man, dude, that sucks. My Mom spanked me and I cried.
Boy: That's even worse!
Then they hug and smooch but then the person chasing them finds them!
The evil guy who will have a name soon, I think: What the heck.
Boy and Girl: *blush blush blush*
And then they die.
---
Shitty Story Task 8
on 10/23/2020 12:55:37 PM
2.) Trapped in an enclosed space together, whatever shall they do? 
Ooh! Ooh! I know! They'll write love songs with each other! :D
---
Profiles
on 10/23/2020 9:20:27 AM
@Cloudzombie
@LetterdSymbol
---
Shitty Story Task 8
on 10/23/2020 8:41:18 AM
Plot Twist: The main character is actually a dog with a tumor!
---
Shitty Story Task 7
on 10/22/2020 7:54:53 PM
"FRICK YEAH! I can't curse cause I lOvE gOd AnD i'M a HoLy ChIlD! uwu"
Then, she chugs Holy Water (bleach) on the ballroom table. 
---