Domitus

, The Contributor
Member Since
11/28/2018
Last Activity
4/19/2022 4:54 AM
EXP Points
Post Count
33
Storygame Count
0
Duel Stats
0 wins / 0 losses
Order
Commendations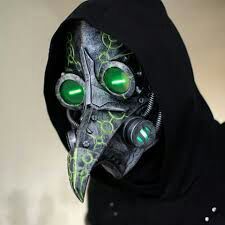 Last Update: 12/15/2018
Current Projects
In Progress
The Caravan [4 Pages]
On Hold
America Incorporated: Subjugation [0 Pages]
Trophies Earned

Recent Posts
Black, Female or Gay?
on 9/30/2019 1:21:05 AM
Straight Mixed Male - Straight Mixed Female
---
How Did You Find CYS?
on 9/18/2019 4:55:12 PM
The first CYS I read was the genie one. Can't remember how old I was at the time, but it had to be in elementary school. It was an alright book, but I've always been a fan of games that let my choices affect the ending. As to this site, I was searching for more games that fit that format and I came upon Necromancer.
---
How Members Rate Stories?
on 4/27/2019 11:16:13 PM
1/8 - Trash. Not worth reviewing unless I'm that bored at the time. Should be deleted/unpublished. 2/8 - Still trash. Could be a 3/8 with some revising. 3/8 - Trash, but not so bad that it deserves to be taken down. Author seems to have put some effort into it. 4/8 - It's alright. Not much else to say. 5/8 - Good. Probably not my cup of tea but I liked it overall. 6/8 - Really good. This is a story that I'd recommend others to read. Last storygame I rated 6/8 was Crescentstar's "The Cat and the Crow" 7/8 - One of the best around. I'd put EndMaster's "Necromancer" here. 8/8 - Damn near perfect. I loved everything about this storygame and it will forever be etched into my memory. Avery Moore's "Price of Freedom" easily fits this as well as EndMaster's "Death Song"
---
Discord
on 12/26/2018 6:44:26 PM
I already pieced together that she banned me but I don't know what for. She got triggered once because I asked End a simple question, so attempting to figure out what her problem with me (in general) is is borderline impossible.
---
Discord
on 12/26/2018 6:35:12 PM
I've never said anything bad about EndMaster.
---
Tears of an Edgelord
on 12/26/2018 6:14:46 PM
Why did I get kicked/banned? Normally I'd have some grasp of why but I didn't even do anything this time around.
---
Is this place dead?
on 12/23/2018 3:43:48 AM
Most of the lounge activity is done though discord now but the occasional thread pops up where the site members get together for writing stuff. There was a recent 50 word story thread in the Creative Corner that was popular. You should check it out.
---
PlainText Editor Problems
on 12/18/2018 11:50:33 PM
---
PlainText Editor Problems
on 12/18/2018 11:27:57 PM
Still no change, but I removed the site extension on the FireFox and kept it on Chrome. It's working fine now. I just can't make certain edits to items with the site extension, it seems.
---
PlainText Editor Problems
on 12/17/2018 11:57:03 PM
Stopped working again.
---