Morgan_R

, The Novelist
Member Since
7/10/2012
Last Activity
12/3/2023 8:40 PM
EXP Points
Post Count
2624
Storygame Count
1
Duel Stats
35 wins / 50 losses
Order
Commendations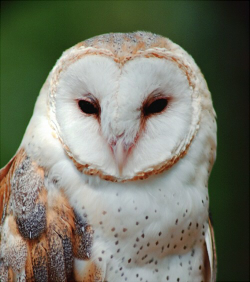 Social Justice Owl
Still hoping to reconnect with a long-lost friend. If that's you, reach out. I miss you.
Trophies Earned



Storygames
Even after death, there are choices.

An entry for EndMaster's Prompt Contest 2.
---
Recent Posts
EMPIRICAL ANSWER ANALYSIS
on 7/16/2023 1:02:56 AM
Because I failed to apply Google-fu in favor of picking a name that sounded cool. But as Sent said, that's how they get you. Now I will forever be known as a Pro-Fascist Owl instead of a Social Justice Owl. At least I have basic hygiene down!
---
THE UNDISPUTABLE RESULTS
on 7/14/2023 3:28:10 PM
Yeah, I don't actually know the game, I picked one that sounded cool. ¯\_(ツ)_/¯
---
Sentinel's MONUMENT OF BLOODSHED AND INIMICALITY
on 7/10/2023 12:48:06 AM
ABORTION: YES EVOLUTION: YES GLOBAL WARMING: UNFORTUNATELY, YES VACCINES: FORTUNATELY, YES TRANS RIGHTS: YES FIGHT ME, NAYSAYERS
---
The Owl's Challenge - Week Ten
on 4/3/2023 10:25:48 PM
I think I'm going to end on a high note here. I just started a month-and-a-half-long game jam that I should really be devoting all my creative energy to, and I'd feel like a hypocrite posting exercises and not doing them myself. But I hope you continue your story, and that Fresh keeps making comics!
---
The Owl's Challenge - Week Ten
on 4/3/2023 12:22:34 AM
Two winners this week! Thank you both for participating! You can duel me for five points and choose "paper" to be awarded your points.
---
The Owl's Challenge - Week Ten
on 3/31/2023 12:23:26 AM
---
The Owl's Challenge - Week Ten
on 3/31/2023 12:16:49 AM
"Careful with that," I snap. And immediately regret it. The child at least clutches the teacup to her chest, rather than dropping it in a panic. When I speak again, it is with more care. "What are you doing?"
"Cleaning up, ma'am," she says. "It was empty, so I thought--" She stops. She's still looking at me though. Better eye contact than the last mouse of a would-be apprentice, at least.
"That teacup is older than I am, girl. Set it down, and do not touch it again. Also, I am not, nor have I ever been, a 'ma'am.' You may address me as 'Witch.'"
She sets it down, carefully, then straightens. Not a sloucher, either. I let the pause lengthen, to see if she intends to speak. And then she does.
"I'm not a girl, either, Witch." And something in the jut of her-- their jaw tells me they aren't just pointing out that they are, technically, an adult.
My face is making a shape I'd nearly forgotten about. A grin. At my age? I must look quite the fool.
I don't give a damn. I like this not-a-girl.
Maybe they'll even inherit the teacup, someday.
---
The Owl's Challenge - Week Ten
on 3/30/2023 9:01:12 AM
---
The Owl's Challenge - Week Ten
on 3/30/2023 8:59:57 AM
There are thieves and there are thieves. There are pickpockets running through the market, of no account unless you lose your wallet. Then there are the second story men, the horse thieves, the caravan jacks... trouble if you meet one on a job, but nobody tells their stories. And then there are the legends. Arlo, who stole the color of his victims' eyes. Mary Silvertongue, who stole peoples' dreams. And then there was Perrin and Pip, who stole the Queen Herself... and lived to brag about it. Although the tale they told was more than a little embellished. But I know the truth of it. Buy me a drink, and so will you...
---
The Owl's Challenge - Week Ten
on 3/29/2023 12:07:42 AM
---