ProminentPenguin

, The Contributor
Member Since
12/30/2015
Last Activity
8/13/2022 2:32 AM
EXP Points
Post Count
67
Storygame Count
0
Duel Stats
0 wins / 0 losses
Order
Commendations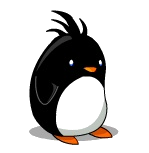 Hello, My name is Prominent Penguin.
I'm your average 20 21 22 year ol- eh fuck it whos counting :P
Trophies Earned

Recent Posts
Bored, so I watched a youtube series: LUCIDS
on 5/18/2021 4:09:05 AM
Recently I've came across a very weird time sink of a series on youtube that I wonder if anyone else has watched. A very silly tiktok "adventure" series turned into a rather interesting youtube series about perspectives of reality heavily based on the 2010 movie, "Inception"
Here is the the series / I recommend not taking it too seriously
The first half of the "prequel" are rather a scattered mess of fast comedy with a loose story line. Honestly, you can pay a fraction of attention to the first half, as the ACTUAL plot doesn't start until exactly 9 minutes in. In where the meat of the story actually starts. If you can bare with the prequel's dreadful tiktok constraints and your interested in watchin a singular guy with a 2006 youtube channel budget make a video then I'm interested to see what you think of it. Funnily enough its all written and acted by a single guy just in different clothing to represent the different characters, so the entire series is both kiddy and prosopagnosia safe, I guess!
---
Guess what?! :D
on 5/17/2021 9:55:10 PM
Yep, I sure am. Dont get all excited though, I do little more then walk around read stories and lurk a bit.
---
SUP I'M A HUGE FAGGOT
on 5/17/2021 9:47:09 PM
Hmm... Not much seems to have changed around here.
---
Guess what?! :D
on 5/17/2021 9:41:51 PM
We'll I wouldn't be a reoccurring character if I didn't come back at least once per year! Plus I've been a little more settled down as of late so I feel I can return to my lurking duties once again! :)
---
Guess what?! :D
on 5/15/2021 5:10:26 PM
Happy Birthday, person I do not know :D
---
Server error when accessing messages
on 4/13/2020 5:37:30 PM
Same Problem here. The message notification tells me i have 3 unread messages, but I cant read them so the notification is just annoyingly confronting me on every page I go to like some sort of creepy stalker. I bet the messages are asking me for nudes or something but id still like to read them. Heres the error I keep getting: A severe error occurred on the current command. The results, if any, should be discarded. Description: An unhandled exception occurred during the execution of the current web request. Please review the stack trace for more information about the error and where it originated in the code. Exception Details: System.Data.SqlClient.SqlException: A severe error occurred on the current command. The results, if any, should be discarded. Source Error: An unhandled exception was generated during the execution of the current web request. Information regarding the origin and location of the exception can be identified using the exception stack trace below. Stack Trace: [SqlException (0x80131904): A severe error occurred on the current command. The results, if any, should be discarded.] System.Data.SqlClient.SqlConnection.OnError(SqlException exception, Boolean breakConnection, Action`1 wrapCloseInAction) +3302188 System.Data.SqlClient.TdsParser.ThrowExceptionAndWarning(TdsParserStateObject stateObj, Boolean callerHasConnectionLock, Boolean asyncClose) +736 System.Data.SqlClient.TdsParser.TryRun(RunBehavior runBehavior, SqlCommand cmdHandler, SqlDataReader dataStream, BulkCopySimpleResultSet bulkCopyHandler, TdsParserStateObject stateObj, Boolean& dataReady) +4061 System.Data.SqlClient.SqlDataReader.TryHasMoreRows(Boolean& moreRows) +253 System.Data.SqlClient.SqlDataReader.TryReadInternal(Boolean setTimeout, Boolean& more) +291 System.Data.SqlClient.SqlDataReader.Read() +42 System.Data.Common.DataAdapter.FillLoadDataRow(SchemaMapping mapping) +155 System.Data.Common.DataAdapter.FillFromReader(DataSet dataset, DataTable datatable, String srcTable, DataReaderContainer dataReader, Int32 startRecord, Int32 maxRecords, DataColumn parentChapterColumn, Object parentChapterValue) +215 System.Data.Common.DataAdapter.Fill(DataTable[] dataTables, IDataReader dataReader, Int32 startRecord, Int32 maxRecords) +406 System.Data.DataTable.Load(IDataReader reader, LoadOption loadOption, FillErrorEventHandler errorHandler) +240 Inedo.Data.DatabaseFactory.Inedo.Data.IDatabaseExecuter.ExecuteDataTable(String storedProcName, DbParameter[] parameters) +204 ChooseYourStory.WebApplication.Pages.Messages.MyMessagesPage.CreateChildControls() in C:\ProgramData\InedoAgent\BuildMaster\prod\Temp\_E93257\Src\ChooseYourStory.WebApplication\Pages\Messages\MyMessagesPage.cs:100 System.Web.UI.Control.EnsureChildControls() +106 System.Web.UI.Control.PreRenderRecursiveInternal() +66 System.Web.UI.Page.ProcessRequestMain(Boolean includeStagesBeforeAsyncPoint, Boolean includeStagesAfterAsyncPoint) +6875
---
THwack!
on 4/13/2020 8:14:54 AM
Aww, shame he died so soon. We should make an epitaph: Today marks the end of; hellbane, A deeply nuanced and thought-provoking character whom I wish we got to see more of. 4/9/2020 to 4/13/2020 Approximate Lifespan on CYS: 96 hours Inspiring Quotes: "I'm 23 fucko" Died as a: Level 1 Faggot
---
Finish That Sentence!
on 3/31/2020 4:25:23 PM
-rrived.
---
Another Dumb Birthday Thread
on 4/5/2019 11:56:57 AM
Happy birthday, blind friend! Don't know you that well. But happy birthday anyway!
---
Game of Thrones - Season 8
on 3/28/2019 1:21:27 PM
Not really specifically stated in the show, but they do speak english. Although there are different languages that are spoken, that I can only presume are made up.
---