allyoreilly

, The Contributor
Member Since
11/27/2012
Last Activity
11/13/2013 10:38 PM
EXP Points
Post Count
11
Storygame Count
0
Duel Stats
3 wins / 2 losses
Order
Commendations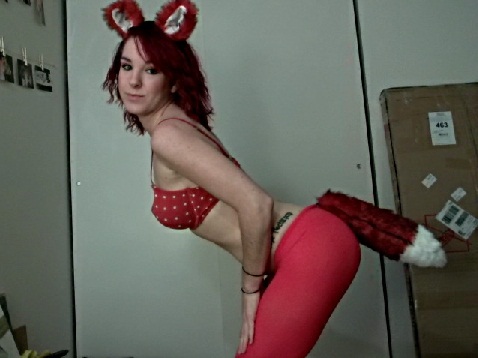 I am: chaotic, whimsical, self-willed, magical, blustery, feral, untamed, fantastical, mischievous, effervescent, & one-of-a-kind.

Trophies Earned

Recent Posts
New Kid on the Block
on 1/18/2013 4:31:08 AM
I just read every single one of the posts on this thread.... I need to get a life. 
---
Tower of Riddles should be featured in Riddles Se
on 12/31/2012 4:19:15 AM
I second this notion! Here, Here! I just recently played TOR and adored it.  Briar_Rose really out  did herself with this one!
---
Recommend Your Fave Books!
on 12/5/2012 11:02:07 PM
I really loved Jitterbug Perfume by Tom Robbins.  The way that man can turn a phrase is nothing short of pure magic.
---
Let's be friends :)
on 12/5/2012 10:49:19 PM
HIM jelly of ME? that doesn't make sense! but yes yes yes... i got it... *continues lurking*
---
Let's be friends :)
on 12/5/2012 6:20:46 AM
*cocks head to one side* hmmm?

.... and thanks!
---
Let's be friends :)
on 12/5/2012 6:12:07 AM
Hey thanks for being so welcoming guys! (looks at Swift) *AHEM* and I'll certainly be checking out a lot more of the games. I've been hopelessly hooked ever since I found this site.  Thank you to anybody who has contributed to it! I can honestly say that you've done me a great service :)
---
Let's be friends :)
on 12/5/2012 6:09:08 AM
I like all sorts of things.  Mainly a fan of fantasy/Sci-fi though.
---
Let's be flamers, haters, etc. >:D
on 12/5/2012 6:08:17 AM
I'm sorry if I somehow offended you... I didn't mean to... and it's just a fun costume! I'm not showing anymore of anything that you wouldn't see at your local swimming hole and/or comic-con.
---
Favorite TV Shows
on 12/5/2012 6:02:57 AM
Adventure Time is my all time favey-fave but I also LOVE Regular Show and Bob's Burgers.

But seriously, I have the BIGGEST crush on Finn

---
Batman vs Sherlock Holmes
on 12/5/2012 5:54:44 AM
Clearly, Batman won. The best thing about this video were the costumes, and the worst thing was everything else.
---