annaisawesome

, The Wordsmith
Member Since
6/25/2015
Last Activity
3/7/2019 7:14 PM
EXP Points
Post Count
0
Storygame Count
0
Duel Stats
2 wins / 3 losses
Order
Commendations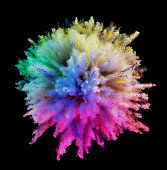 Hi! I'm annaisawesome! I don't make the best games but I love to read other people's.
Trophies Earned

Storygames
unpublished
Have fun reading a short 2 minute story with a couple of fun things and remember, it might not be too exciting or too fun, but it's only part 1.
---
unpublished
This is a really short game of riddles. If there are any problems please tell me in your comment. Also, if you have any good riddles please tell me in your comment and I will add them to the game if I like them (I will pretty much add all of them because I need them. You have no idea how short this game is).
---
unpublished
Learn to make a good story game. (Unlike most of mine.) I'm out of ideas. This is all I could think of. So it is bad but you can't blame me. Well maybe you can because it's my imagination.
---
I Just Happen To Turn Into A Flabird Part 1
unpublished
Blue: my friend
Purple: me
This is funny and you will probably not get it in the beginning.
We explain a bunch of stuff to you.
Yes and if you want to see what anything looks like just tell us in your comment and we'll put a picture gallery in part 2.
---
Into the Woods Its Time To Go
unpublished
Now it is your turn to go Into the Woods (where nothing's clear)...
I know it is super short but at least you have something to do when your bored. And there might be a part 2 if your interested. Now get started or leave! Also in your comment please put if you would like a part 2. Now get started or leave.
---
unpublished
You just joined this club called Jumping Team. You are not the biggest fan of jumping into the pool but you want to give this club a try. After all, the other clubs all sound extremely boring.
---
unpublished
The sequel to Try to be a Basketball Star.
---
unpublished
In this game you are on a road and you can go along the road to all of the shops and houses.
---
The (Not So) Fantastic Vacation
unpublished
You and your friends go on vacation. But it's not what you expected...
Just a short little story game for y'all. There is only one way you can win this game so choose wisely and have fun!
---
unpublished
It is now time to test your Minecraft skills and abilities. Want more than this super short storygame? Give me some ideas.
---