chasemeee

, The Wordsmith
Member Since
1/25/2013
Last Activity
1/18/2014 5:00 PM
EXP Points
Post Count
88
Storygame Count
0
Duel Stats
13 wins / 9 losses
Order
Commendations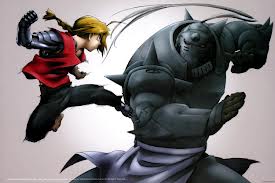 NAME: chase AGE: older than amans stache SEX: yes please PICKUP LINE: girl are you a beaver cause damn
and here >
Trophies Earned

Recent Posts
gaming live streams
on 5/26/2013 5:58:14 PM
hey you guys long time no see i was just wanting to show you guys this guy http://www.twitch.tv/theonlytwigster  you might think he is funny and if he gets 30 new followers on twitch by monday he will do a 24 hour live stream
---
I DECLARE WAR.
on 4/14/2013 12:18:44 PM
i am just sitting laughing in asgard
---
Your aim in life...
on 4/14/2013 12:17:04 AM
my aim in life is to end haters who question everything.
---
I DECLARE WAR.
on 4/14/2013 12:12:08 AM
most of the time i see he is on its like 2am
---
I DECLARE WAR.
on 4/13/2013 11:55:01 PM
anyone notice endmaster is not saying anything
---
Penguins and Mustaches
on 4/12/2013 2:08:40 AM
*burst.back into the world with my mustached father screams it is time to end this*
---
Superhero powers?
on 4/10/2013 12:24:30 AM
haha mortals allways talking about me hahaha
---
Dialog help
on 4/10/2013 12:19:33 AM
well to dumb it down for some of the none bright users like myself i would label it just to be clear. and if its in the point of view that the person that the story is about is telling the story to someone else the i would use i replied but if its a story where your trying to make it like the reader is telling the story then i would make it you replied.
---
Penguins and Mustaches
on 4/10/2013 12:07:27 AM
---
Penguins and Mustaches
on 4/9/2013 11:33:40 PM
lol why dont you just go back to jacking off to reruns of oprah
---