MegLuvMTrench

, The Wordsmith
Member Since
1/1/2013
Last Activity
2/6/2023 6:23 PM
EXP Points
Post Count
15
Storygame Count
5
Duel Stats
0 wins / 2 losses
Order
Commendations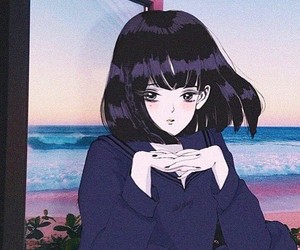 Hello!
My name is Megan and my activity is extremely inconsistent on this site. I'm also bad at finishing the projects I start which is why I have a million storygames in the works.
Local Canadian alternative girl who likes music and playing the electric guitar.
(Please don't judge me on the storygames I published when I was 12)
Trophies Earned

Storygames
Your name is Alex Jones, Detective Alex Jones. Somebody has kidnapped the owner of a large mansion, along with all of his money. Your job is to search for clues to find out who kidnapped Mr. Allistair!
IMPORTANT SUSPECTS:
Housemaid Mrs. White
Wife Mrs. Peacock
Employee Mr. Plum
Friend Mr. Green
Father Kernal Mustard
Daughter Ms. Scarlett
---
Today you are a dog! A 5 year old dog, actually. Will your day be fun, or will it be ordinary? Find out!
Okay I started this a long time ago and decided to finish it.
---
My first advanced game. Hope you like it!
---
Welcome to world of lemonade! Start out by running a simple lemonade stand on the side of the road, then try to get to being the number one lemonade brand in the world!  Will you make it big time or be running a roadside joint forever?
---
What you've all been waiting for.....THE LEMONADE BUSINESS 2!!!! This time, now fairly rich and living comfortably, costumes discover your use of Kool-Aid and stop buying!!! What will you do?
---
unpublished
Your car breaks down, and around you there seems to be nothing but tall trees for miles. But look a little deeper and you will find a town where everything seems to work a little differently, and everybody seems to be afraid of the same thing...
---
Recent Posts
How did you find CYS?
on 7/15/2019 6:10:46 AM
Hey everyone! I've been visiting CYS on and off for like, six years now (damn, just realized that), starting when I was literally eleven years old. Hence, my disgusting username and cringe-inducing storygames. I don't remember exactly how I found it; I was probably going through a phase of being obsessed with choose-your-own-adventure books and was searching for some online equivalent. 
So, I'm interested to know, how did you guys discover it? How old were you, and what drew you into it? Feel free to throw in any other relevant details about your life, I would love to get to know the community better now that I'm getting back into writing on here.
---
New Story
on 8/22/2014 11:58:28 PM
Okay, this one is more of a story than a game, and I`m not planning on having too much user interaction besides a couple desicions and maybe an action scene somewhere.  I`m not done yet, and currently the only thing You can do is `go with her`, but it would mean a lot if you could read through what I have so far and give me some feedback or ideas.  Thanks, and heres the link :) http://chooseyourstory.com/story/viewer/default.aspx?StoryId=23844
---
The Lemonade Business 2
on 6/15/2014 10:34:22 PM
It's done!!! Check it out, but play the first one before you do!
---
Item Pictures
on 4/26/2014 12:53:22 PM
Where it says "item picture" click the dropdown menu and select the one you want.  If there's nothing there, save and exit your storygame and go to My Stuff, and then pictures, and upload the picture you want.  Then go back to your storygame and go to items again, select your item, and in the dropdown menu the name of the picture you uploaded should be there.
---
I'm back!!!!
on 4/26/2014 12:39:51 PM
Hi guys, I haven't been on choose your story in a really long time.  As requested, I am working on THE LEMONADE BUSINESS 2!!!! So everybody's been asking for it so I decided to get started.  I am also going to try to finish tamagotchi, which I started a while ago and revisited yesterday.  I could usesome reviews and suggestions on my progress so far, still havent gotten the hang of "evolving" yet.
---
Character Creator and a short preview X)
on 7/16/2013 5:00:11 PM
Yes, I'm thinking of adding parts where you may need a unicorn character to do magic or be a pegasus to be able to go to Cloudsdale, or need to be an earth pony to do really hard work.
---
Character Creator and a short preview X)
on 7/13/2013 2:55:46 PM
Finished the character creator and a bit of the story.  Excited to show you guys :D
http://chooseyourstory.com/story/viewer/default.aspx?StoryId=17618
---
Almost Finished
on 7/11/2013 4:16:59 PM
Also, this is getting really complicated.  I'm also hiring a cowriter, so please let me know if you're interested.
---
Almost Finished
on 7/11/2013 4:06:50 PM
Hey guys!  I'm still working on that dating game.  Do you think you could test it (so far) for me?  I'd really appreciate it!!! http://chooseyourstory.com/story/viewer/default.aspx?StoryId=16129
---
Working on a storygame
on 4/13/2013 1:56:05 PM
I'm making my first "Love & Dating" storygame, but it's not gonna be graphic or extremely innapropriate.  The entire thing is based on dialogue, so you're almost always talking to somebody.  It's almost like a speed-dating themed kind of thing.  The thing is, it's really hard to make high-quality dialoue without making annoying loops.  Most of the responses eventually lead to the same place in the end, because I don't have enough time to make totally seperate stories.  There are 4 main characters, one of them a girl, and each of them has a different personality.  Some of them speak more "proper" than others, and some of them speak almost entirely in slang.  If you know what OHSHC is, you might be able to relate it to this.  Please tell me what you think of it.  If you like it, should I release it for public testing then unpublish to finish when I've gotten enough feedback?  Or should I simply continue to work on it?  Please reply.
---