MrSnuggles

, The Contributor
Member Since
9/27/2016
Last Activity
9/1/2021 12:00 PM
EXP Points
Post Count
13
Storygame Count
0
Duel Stats
0 wins / 1 loss
Order
Commendations
If you are reading this, you are reading this.
GOALS
Publish a storygame by 12/31/2017 21
Publish a storygame and get an average rating of at least 6/8
Read every storygame published. Ever.
Trophies Earned

Storygames
unpublished
A man alone in the middle of nowhere. Use your wits, your mettle, and of course, your hatchet.
---
unpublished
You are trapped in cell divided into two rooms by an unbreakable glass wall, you and your fellow prisoner must
find a way to escape, or meet a gruesome fate.
---
unpublished
A story of survival amidst a zombie apocalypse,
your choices have consequences, it will take skill, courage, and intellect.
Are you ready to begin at the end?
---
unpublished
Your name is David Hayes, husband and father of four. You wrote and published a book in your free time and it met with fairly decent success. You quit your job at a well known retail chain and committed to writing full time. Amid your busy yet peaceful life in the rural northwest something foreboding is brewing, and you and the lives of your family will never be the same.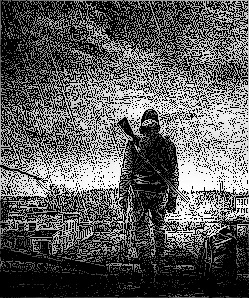 ---
Recent Posts
Proofreading and first impressions
on 8/27/2021 4:19:57 PM
---
Proofreading and first impressions
on 8/27/2021 3:05:16 AM
Looking for someone to review a story I'm working on, "Varfell".
Want to make sure it's coming out coherent enough and flows right, etc.
I believe it can be found and played from my profie even though it's a wip?
If not, maybe try this link.
https://chooseyourstory.com/story/verfall
---
(in)Active members
on 9/20/2017 1:09:24 AM
Writing can be draining for sure, good writing especially, thinking up stories comes easy, translating your brain into English however, is exhausting
---
(in)Active members
on 9/20/2017 1:06:35 AM
I can see myself disappearing for a year, life can get busy, hopefully he'll be back,
---
(in)Active members
on 9/20/2017 1:00:22 AM
I've been stalking the forums, his name comes up often. What do you miss about him?
---
(in)Active members
on 9/20/2017 12:51:38 AM
Seems like a large percentage of stories I've read have authors that have not been active since publishing, which leaves me wondering, how many of us are actually here?
Sadly, we appear to be a dying breed.
---
Storygame Movie
on 9/19/2017 8:56:59 PM
Thanks for the reply, thought I was way outside the loop.
---
Storygame Movie
on 9/19/2017 4:30:16 PM
I'm trying to play Locked Out (The Movie), and in the description it states: 
Note: You will need to enable the Windows Media Player add-on for this storygame to function correctly.
I'm not familiar with the "WMP add-on" and/or how to use it to view the storygame properly.
I would greatly appreciate if some kind soul would either explain how to go about obtaining and using said item, or point me to the correct forum that contains that info, I've search the forums already but without success. 
---
Lazy Readers?
on 9/19/2017 12:40:39 AM
---
Old Noob
on 9/18/2017 3:34:10 PM
Wow, I must be a bit tired, because I saw " have you ever had READ Velvet Cheesecake" then promptly when to search for it in storygames...
---