carlianwhately

, The Contributor
Member Since
12/3/2017
Last Activity
3/21/2018 9:25 PM
EXP Points
Post Count
28
Storygame Count
0
Duel Stats
0 wins / 0 losses
Order
Commendations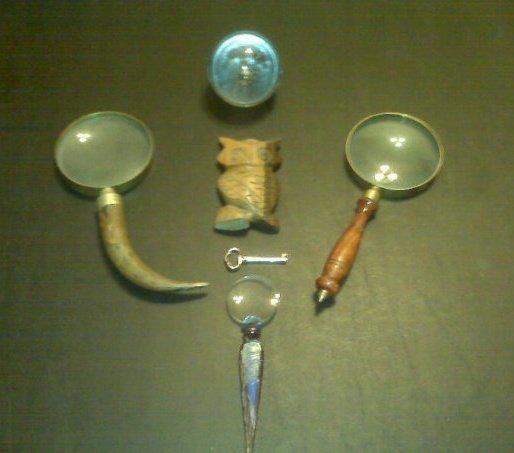 Carlianwhately, at various times in his life, has worked as a high-school speech team coach, newspaper advertiser, hospital emergency manager, investigator, and funeral home assistant. Born in Ohio, grew up in Iowa, and spent the majority of his time working in Nebraska. He currently resides in the Midwest with his wife and son. Carlianwhately enjoys writing short fiction and is busy at work on a series of urban fantasy novels. His next story will be published this April in an anthology by TANSTAAFL PRESS.
Trophies Earned

Recent Posts
Hi!
on 1/7/2018 11:36:05 AM
I look forward to checking out your story.  Good luck!
---
Thanks CYS
on 1/3/2018 11:35:17 AM
I've returned from traveling for the holidays and wanted to write a quick thank you note.  Your site gave me the chance to create a few stories and introduce the younger members of my extended family to CYOA.  Thanks for making this last month a little brighter for my nieces and nephews.  
---
Boardgame Thread
on 1/3/2018 11:14:36 AM
I know I'm late to the thread but I wanted to add Star Realms, Love Letter, T.I.M.E. Stories, and Dr. Eureaka to an already impressive list.  I run a board game club at our local library and have enjoyed keeping up with new titles.  Castle Panic is a group favorite but we've recently added Star Trek Panic to the mix.  Agents of Smersh is pretty cool if you like Tales of Arabian Nights.  It is pretty much the same game but with a James Bond style.  Superfight is also a nice alternative that fits between Apples to Apples and Cards Against Humanity.  
---
Darth Maul: A disappointment
on 12/10/2017 7:39:57 PM
I'm glad that I was not the only one disappointed.  I did like the idea of mirroring Obi-Wan's abilities with the old samurai stories that inspired Lucas.  I however felt the creative team could have done this so much better with Maul's ending.  It felt rushed and cheap when it should have been more epic.  
---
Introducing Myself
on 12/7/2017 3:30:12 PM
Welcome to the site.  I'm new here too.  Hopefully you will have a similar positive experience!  Good luck with your writing!
---
I think I'm getting the hang of it!
on 12/6/2017 9:12:31 PM
First off, thanks to everyone who has been helpful during my first couple of days on here.  I've been having a great time reading your stories and learning the system.  Tonight I sat down and started drafting out my first actual story.  It is going to be a modern crime thriller with a side of urban fantasy.  I'm going to keep it simple but allow room for growth.  The goal is to work on it at the same time as two simple children stories for my extended family.  Anyways, I really appreciate this site and hope to get to know you all better through your stories and forum posts.
---
what does warden mean?
on 12/6/2017 9:04:00 PM
So it is like being sorted into Hufflepuff?  Crap...
---
New Author Checking In
on 12/6/2017 4:19:34 PM
Thanks.  I figured that was the case but felt the need to clarify.  
---
New Author Checking In
on 12/6/2017 4:10:03 PM
What happens when something gets unpublished?  Does the story go away completely or just revert back to a "still in works" status on the writer's page?
---
My Nervous Newbie Introduction
on 12/6/2017 12:11:14 PM
I'm also new to the site.  So far, I like it here.  I hope you continue to have a positive experience.  Good luck with your writing!
---