Ogre11

, The Master Scrivener
Member Since
11/20/2014
Last Activity
12/15/2017 6:46 PM
EXP Points
Post Count
2033
Storygame Count
12
Duel Stats
32 wins / 26 losses
Order
Commendations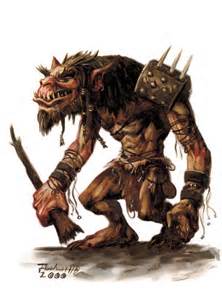 I like to write. I have lots of stories running around in my head, but it does take me (WAY) too long to get them from my mind to paper (or computer bits). I've always loved "Choose your own Adventure" type books, so I thought, why not write a few to share with others? I hope you like the stories I set up here.
Trophies Earned







Storygames
---
---
---
---
---
---
---
---
---
---
---
---
unpublished
This is a fantasy adventure where you star in the role of the young adventurer! Follow the adventurer along throughout his life starting out as a child and leading into adventure. Be careful with your choices because almost every time you make a choice, it will have an effect later in the story.
---
unpublished
---
unpublished
---
unpublished
It's time to head to English Class
---
unpublished
---
unpublished
---
Recent Posts
MA BIRTHDAY!
on 12/15/2017 6:43:56 PM
Tell yer ma Happy Birthday.
---
Hello from Korea.
on 12/15/2017 6:40:12 PM
Welcome to the site!
---
Introductions?
on 12/15/2017 6:39:34 PM
Welcome to the site. There are indeed a lot of nice games here. I recommend all that I have written (hey, someone needs to).
---
The Emperor's Zoo
on 12/15/2017 1:08:11 PM
I am having fun with the setting. I'm not into outer space, but I'm also not really clear if this is set in fantasy times or some other time...intentionally... :)
---
December Contest
on 12/15/2017 1:05:23 PM
"Mystery participant?" okay. Anyway, this was my second choice of a prompt. I really am surprised it wasn't selected earlier. Good luck, whoever you are!
---
The Emperor's Zoo
on 12/15/2017 12:34:17 PM
Week 3, Update #2: Yeah, not much going on here. Did I mention that I'm a professional-level procrastinator? I have done a little mapping and planning out. I've got paths to the three main obstacles for the main story. I'm trying to decide exactly how to implement the obstacles, whether they will all be basically the same, and how that will relate to the goals of the story. That section of the story is leaning more towards interactive fiction, where you can wander about the lands at will, exploring. So I'm trying to decide how much to force a story into that. I'm also currently thinking the three obstacles are non-sequential...maybe they should be sequential... but if they are sequential this will really be a straight line with few real choices... For example, let's say I've got the whole map laid out and have paths to all the places on the map. I'm trying to decide how to implement the final search. Your goal is to find a new animal. So without making it a click-fest, I'm working on how that works. So if you go to the first obstacle and don't make it, is the story over? Is it just a matter of clicking the right choice to get past the first obstacle? And when you do, will that lead you to a final animal goal? And if so, can you reject that and continue looking? I'm thinking you need to get past all the obstacles and continue searching to find the "best" animal. So do I need to implement state-tracking to see each animal you reject? And then I'll have to ensure you can't find that animal a second time, of course, no matter how much you search. Hmmm....
---
My First Storygame
on 12/15/2017 12:05:18 PM
Awesome. Just awesome.
---
New to the site.
on 12/15/2017 11:42:05 AM
Welcome to the site. I do hope you enjoy your time here.
---
December Contest: Witch Prompt (34)
on 12/15/2017 11:00:48 AM
Progress is progress!
---
Short Story Analysis Attempt
on 12/14/2017 7:08:30 PM
Ok, next challenge, the rewrite. Well, I suppose the next challenge was to critique your critique, but as you mentioned, if I reviewed the text of the story, I'd cover it. I would say that I did, so I'm not going to attempt that. At the same time, the biggest challenge for the rewrite is that, as you might be able to tell from my story review, I was pretty lost throughout the story. So any rewrite would include me making up a whole bunch of extra crap about the story that might not actually be part of the original story. But hey, I'm writing, so clearly I'm making up extra crap. That's kind of what I do. So why not? Also, realize this is me and my style of writing. I'm not saying it is better than yours, and I'm pretty darn sure we can find some people who could hack and slash everything I write up as well. Here on this site I've found more than a few people who really, really don't like my writing style. That's fine, everyone is different. So I'm not attempting to present this as better than yours, just something different. And once again, it is worth no more than twice what you paid for it: Tom leaned on the desk, half-sitting, and half standing. The old office was still intact and most of the lights still worked, but one in the corner was still flickering. In addition, one window was broken and the wind could be heard howling outside. Tom looked around at the group and he felt in charge again. He knew he wasn't, but it always felt good when he was the focus of attention. He looked around at the group and considered the collected runners. There were six of them listening to him and another six or so milling about the abandoned office space. They were all dressed in grey and black, but all also had the mark of the Bano gang: red. One had a red bandana around his arm. Another had bright red socks. A third showed a red shirt under her black coat. All had red somewhere on their body for identification. Without it, they were likely to die in the streets. "You know," Tom said to the gathered group, "Being a runner isn't easy. Of course I'm not telling you guys anything you don't already know. But some days are just harder than others – you just never know what is real and what is lies." He got a few nods from the group as he continued, "Heck, you know, we should probably be called 'spies' instead of runners, what with all the sneaking around we do." One fellow snorted in agreement as Tom said, "But yeah, when we get important information, we run. It's what we do. It's why we're runners." Bill, the guy with the red bandana on his arm, piped up, "Oh yeah. You know that abandoned steel factory?" Tom replied, "You mean the one we call Steely?" "Yeah, that's the one. I was there, checking things out, you know, listening." Tom nodded wordlessly. "I was there and I saw some blues on patrol. They must have been rookies, they were loud and easy to follow. They never even made and attempt to watch for me. But hey, that's all the better for me. Anyway, I followed them a bit, and I heard them report in. What really got me is that their report was an S5." "S5? That's not…wait, how can that be a report?" said Tom. "Yeah, I know! Sure, the S was for 'sighting,' we all know that, but followed by a five?" said Bill. Tom laughed and said, "Maybe you just heard him wrong. They're only supposed to go up to four." Bill shrugged, "No, I know I heard him right. They've got a five, but I don't know what it means. I heard it and I started running." Tom started, "Maybe you did…" but he was interrupted by the slamming of a door. The group turned and looked, and the boss was coming out of his office. When the door slammed against the wall, it turned slightly and looked like it wasn't going to close again. That was one of the hazards of taking over an abandoned, slightly ruined office space. The boss paused a moment before speaking. Every eye in the room looked at him, waiting to hear from him. The boss looked over his group of soldiers with bright blue eyes. He had on a long, bright red coat over his dark pants and shirt. No one would mistake him for anything other than the boss of the Banos. His black boots shined in the flickering light of the office. Finally he spoke to the assembled group, "I'm heading out. Serene is in charge." As he spoke her name, Serene stood up. Her long black coat hung off her thin frame. She had a bright red vest on under the coat. Her eyes were covered with dark sunglasses, but she nodded to the boss in agreement. She said, "Understood." The boss pointed at Bill and said, "You, come with me." He walked towards the door without waiting for a response. ~ Meanwhile, across town, a man dressed in black but with a blue bandana around his wrist heads to the door of a small white building. He looks around as he approaches the building carefully. He keeps his hands out to his sides, showing that he is unarmed and making sure the blue bandana is clearly visible to anyone watching him from inside the building. He walks up to the door to the building and quietly knocks. A hidden slot in the door slides to the side revealing nothing but darkness from inside. The man speaks, "S5 confirmed. Steely." The slot in the door slammed shut. The man turned and ran back the way he had come. ~ Damn. That was another thousand words I won't get back. I really should save all this for the story I'm supposed to be writing for that contest thing. Anyway, hope you enjoyed this and see some differences between what you wrote and what I wrote. And I'm sure mine is nowhere near descriptive enough in many areas (that's a part that I often fail at). Good luck with your story.
---