Ogre11

, The Master Scrivener
Member Since
11/20/2014
Last Activity
2/21/2018 2:52 PM
EXP Points
Post Count
2207
Storygame Count
13
Duel Stats
33 wins / 26 losses
Order
Commendations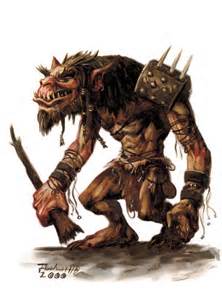 I like to write. I have lots of stories running around in my head, but it does take me (WAY) too long to get them from my mind to paper (or computer bits). I've always loved "Choose your own Adventure" type books, so I thought, why not write a few to share with others? I hope you like the stories I set up here.
I suppose I should update this some day... but today is not that day...
Trophies Earned









Storygames
---
---
---
---
---
---
---
---
---
---
---
---
---
unpublished
This is a fantasy adventure where you star in the role of the young adventurer! Follow the adventurer along throughout his life starting out as a child and leading into adventure. Be careful with your choices because almost every time you make a choice, it will have an effect later in the story.
---
unpublished
---
unpublished
---
unpublished
It's time to head to English Class
---
unpublished
---
Recent Posts
Pioneers to Mars?
on 2/20/2018 4:00:50 PM
Well that is simply unacceptable. If we have the technology to get a person TO Mars, and then the technology to create oxygen out of nothing (or maybe we're shipping a LOT in, I don't know), then certainly we can develop some light-speed technology to transfer tiny bits from Mars to earth.
---
Pioneers to Mars?
on 2/20/2018 2:37:04 PM
What kind of internet speed would be available?
---
'Sup.
on 2/20/2018 12:28:51 PM
Welcome to the site. I do hope you enjoy your time here.
---
Wizards and Towers
on 2/19/2018 8:34:05 PM
That sounds great! I can totally see an absolutely obese wizard who casts little spells all the time so he absolutely never has to get off his fat ass.
---
Salutations!
on 2/17/2018 10:13:58 PM
Welcome to the forums and good luck with your story!
---
Just Another Motivation Thread
on 2/17/2018 9:02:16 PM
Quick, standard disclaimer: This review is my own personal opinion. It is my stream of consciousness as I read your post. It is no one else's opinion and, in fact, it is likely that lots of people will disagree with my opinion. But that's why they're called opinions, right? My comments are not intended to offend or anger, they're just my thoughts as I read along. Also, I'm providing these thoughts because you asked – they are probably worth exactly what you paid for them. Okay, first line, first quotation. Well, we're setting the bar low here with the swear. And with the muttering and mom in there, I'm guessing that I, as the reader, am a middle school or early high school kid. This is reinforced with putting the controller down. To be honest, this isn't my cup of tea, but I'll go ahead and read on anyway. I sip my soda and play an easier level. That's to be expected. Second paragraph is a bit out of character, but that's good in this story, otherwise I think the whole story would be my playing the video game and swearing. The idea I would jump out of my seat in the middle of a game is pretty crazy, especially since my friend would never expect that. And then when I see a friend who is dirty and carrying a rock, well that's just outright shocking in today's world. That would mean they've been outside! I'm a video game playing addict and I'm not sure I know where outside is, so this could get interesting. I'm supposed to follow him, and me and the guys own the woods. How do I even know a video game? Ah well, that's fine, I'm going outside, that's got potential. Wait, why would I complain about the other guy getting a head start when I'm on a bike and he's on foot? Whatever. I assume "back" was supposed to be "bike," otherwise I just left my spine behind. I like the descriptions of the forest and the things in the forest that are clearly familiar to me. Minor point, but when you have conversations, each new speaker should get a new paragraph, so the reader can tell the difference. So, after you gasp, Sammy's chuckling should be a new paragraph. Gabe should also get his own paragraph as well. This should continue through the next few paragraphs, because at times it's hard to tell who is speaking. I like the story. It is simple, but that's fine. I like the descriptions and where the story is going. I like the characters and look forward to learning more about each of them. I don't know what wolf hunting is going to lead to, but it sounds interesting enough for me to read on. Nicely done so far!
---
Tips?
on 2/17/2018 7:25:27 PM
If planning doesn't work, have you tried just writing? Just sit down and start typing and see where your story goes.
---
Greetings!
on 2/15/2018 8:48:53 PM
Welcome to the site! I do hope you enjoy your time here.
---
Fresh Meat
on 2/15/2018 8:48:27 PM
mmMMMmmm... meat...
---
General Advice?
on 2/15/2018 8:42:15 PM
Good luck with your story! By reading the tutorials you're likely far, far ahead of most people who try writing here!
---