Ogre11

, The Grandmaster of the Written Word
Member Since
11/20/2014
Last Activity
9/21/2019 10:54 AM
EXP Points
Post Count
3067
Storygame Count
17
Duel Stats
36 wins / 29 losses
Order
Commendations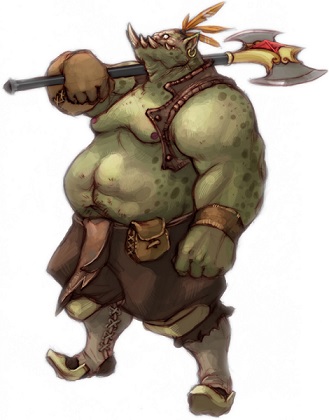 I like to write. I have lots of stories running around in my head, but it does take me (WAY) too long to get them from my mind to paper (or computer bits). I've always loved "Choose your own Adventure" type books, so I thought, why not write a few to share with others? I hope you like the stories I set up here.
I do appreciate you reading my stories and please do provide feedback on what you read! I used to be able to reply to all comments, but notifications were turned off for those, so I don't see all the comments on the story all the time. But feel free to PM me with questions or comments on stories, or even start up a thread if you want to talk more.
Trophies Earned












Storygames
---
---
---
---
---
---
---
---
---
---
---
---
---
---
---
---
---
unpublished
This is a fantasy adventure where you star in the role of the young adventurer! Follow the adventurer along throughout his life starting out as a child and leading into adventure. Be careful with your choices because almost every time you make a choice, it will have an effect later in the story.
---
unpublished
---
unpublished
---
unpublished
---
unpublished
It's time to head to English Class
---
unpublished
---
unpublished
---
Recent Posts
Change Forum Link Destination
on 9/19/2019 5:55:35 PM
If you are on the main page of the forums, you can see the thread of the "last post" over there on the right side. If you click on that thread name, you are taken to the start of that tread, no matter the length of the thread. If you click into a forum, you see the individual thread list and over on the right side a very similar "last post" option. However, if you click on that particular "last post," you are taken to the actual last post of that thread (as opposed to the start of the thread). For consistency, I'd suggest that these actually go to the same place, and I'd suggest that the second option is more useful. So the suggestion is to make the link from the main forums page under "last post" go to the actual last post of the thread.
---
Slow loading for game properties pages
on 9/19/2019 4:22:40 PM
Just to confirm: is this on your unpublished stories on the story properties page? Or on published stories of other people?
---
Romance Story Idea
on 9/18/2019 2:36:34 PM
What you've described certainly has the potential for a good story: but beware to not miss that part! What I mean is that you can easily get so focused on the mechanics of the game (points, variables, scores, etc.) that you completely forget the story. It could end up just being a mechanical game of picking the "right" option to get the most points. While that can certainly be a very important part of the story, I think ensuring that you build your four characters with depth can really be much more important. What I would suggest is that you might even build the characters and their reactions and then try and figure out how that fits with the point system -- this has the poential to make the characters much more believable and the story will be much more readable. Good luck with it!
---
How would I transfer a path that has been chosen..
on 9/17/2019 3:21:21 PM
I would agree with the other's mentions here. It can be done, but it can be difficult, and it's often not worth the amount of effort you're going to have to put in to make it work. You can look at
this article
for an idea of what's required. You could use that to make a person enter a code and see if they've entered the correct code.
As others have mentioned, this is really only worth it when you're doing something really unique and longer. I know you mentioned you're writing something long, but unless you've got two stories that are over 75,000 or so words, your stories will certainly be more accepted here if you just write one story and include all the paths and directions in that one story (and yes, I saw where you're writing for yourself, but anything you publish here will be public and members of the site will provide you with feedback on it).
Good luck!
---
Hello!
on 9/17/2019 3:15:56 PM
Welcome to the site. Points are kind of pointless, but collect them if you like. Hopefully you will have fun on the site whether you collect points or not!
---
Number of Ratings not showing up
on 9/17/2019 10:22:02 AM
I am pretty sure that the number you see is not actually the number used for the ordering of the games. It might seem odd, but that's how it works. Instead, I believe it uses the "Adjusted Rating" for calculating the order. Where is that number? If you hover over the number for the "Player Rating" on a storygame, you should get a pop-up that shows you the adjusted rating. I think that rating is adjusted for weights for "more important" raters and even lower the weight for ratings of visitors.
---
Might as well say hello
on 9/16/2019 2:03:46 PM
Hi there. Welcome to the site!
---
print("Hello, World!")
on 9/15/2019 11:18:54 AM
Thanks for the kind words, Bill! I do like it. I wonder if it's rated low because it's so short, because it doesn't have enough story and branching, or if people just don't get the jokes (or a combination of them all).
---
Random empty parentheses in text
on 9/13/2019 9:50:14 PM
Why do you have parenthesis around the style tag? (Top left Corner of Page Script, first line, just inside the quotes and ending with the last line in that script, again just inside the quotes)
---
I might as well be new
on 9/13/2019 6:26:41 PM
Welcome back. You seem slightly familiar...
---