Ogre11

, The Grandmaster of the Written Word
Member Since
11/20/2014
Last Activity
5/21/2019 4:47 PM
EXP Points
Post Count
2958
Storygame Count
16
Duel Stats
36 wins / 29 losses
Order
Commendations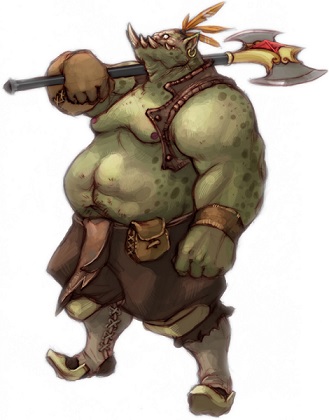 I like to write. I have lots of stories running around in my head, but it does take me (WAY) too long to get them from my mind to paper (or computer bits). I've always loved "Choose your own Adventure" type books, so I thought, why not write a few to share with others? I hope you like the stories I set up here.
I do appreciate you reading my stories and please do provide feedback on what you read! I used to be able to reply to all comments, but notifications were turned off for those, so I don't see all the comments on the story all the time. But feel free to PM me with questions or comments on stories, or even start up a thread if you want to talk more.
Trophies Earned










Storygames
---
---
---
---
---
---
---
---
---
---
---
---
---
---
---
---
unpublished
This is a fantasy adventure where you star in the role of the young adventurer! Follow the adventurer along throughout his life starting out as a child and leading into adventure. Be careful with your choices because almost every time you make a choice, it will have an effect later in the story.
---
unpublished
---
unpublished
---
unpublished
---
unpublished
It's time to head to English Class
---
unpublished
---
unpublished
---
Recent Posts
KRAKEN
on 5/20/2019 11:07:22 PM
Aye
---
KRAKEN
on 5/20/2019 5:54:16 PM
I finished my first bottle of rum.
---
Hi everyone I'm new
on 5/17/2019 7:35:37 PM
Welcome to the site. I do hope you enjoy your time here.
---
My new story
on 5/17/2019 9:59:35 AM
Sorry new person, this thread (like most of the Internet) obviously went a whole crazy direction. If you're looking for feedback on a specific story that you publish here (as I suspect was the case with the OP), the best way to make that clear would be to start a thread and make the title of the thread the title of the story. Then put a link to the story in the first post. That way people can see exactly what you're talking about.
---
Watch Ficsean FAIL spectacularly!
on 5/16/2019 7:56:39 PM
So do we start the side betting now? I'm thinking there's 5 to 1 odds on the zombie guy not even logging into the site in the next 2 days...
---
Greetings members of this website.
on 5/15/2019 12:31:45 PM
As long as your mark isn't a skid mark, we're good here. Welcome to the site.
---
Hello everyone!
on 5/15/2019 12:31:16 PM
---
A Discussion of Essential Ingredients ...
on 5/14/2019 2:56:22 PM
I love the back button as a reader. I do like the idea of stopping it from the point of an author. But I don't really see the big deal. When I read the CYOA books, I always had every finger I owned jammed into different pages so I could go back if I didn't like the choice!
---
A Discussion of Essential Ingredients ...
on 5/14/2019 1:59:19 PM
I do like the crazy cave of time stories -- but the only thing I don't like about writing them is that when you write that kind of story the vast majority of the story is never even seen on the first reading! So, to make a story of any length takes writing tens of thousands of words...that never get read!
---
A Discussion of Essential Ingredients ...
on 5/14/2019 1:51:05 PM
I do like delayed choices. I tend to prefer that there is some hint in there, even if it is quite delayed, that lets you know the effect. I have seen (and written) stories where there's no hint at all that the choice had an effect and you really only find that out when you read every path or get a clue from some other reader. I guess those are okay, but I do tend to miss them myself.
---