Ogre11

, The Grandmaster of the Written Word
Member Since
11/20/2014
Last Activity
2/14/2020 1:19 PM
EXP Points
Post Count
3296
Storygame Count
17
Duel Stats
37 wins / 29 losses
Order
Commendations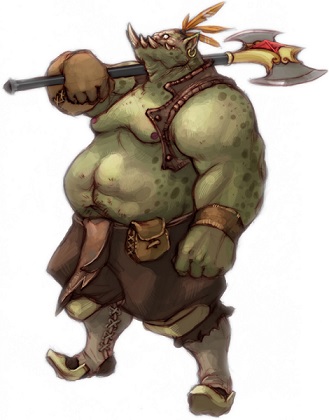 I like to write. I have lots of stories running around in my head, but it does take me (WAY) too long to get them from my mind to paper (or computer bits). I've always loved "Choose your own Adventure" type books, so I thought, why not write a few to share with others? I hope you like the stories I set up here.
I do appreciate you reading my stories and please do provide feedback on what you read! Feel free to PM me with questions or comments on stories, or even start up a thread if you want to talk more.
Trophies Earned













Storygames
---
---
---
---
---
---
---
---
---
---
---
---
---
---
---
---
---
unpublished
This is a fantasy adventure where you star in the role of the young adventurer! Follow the adventurer along throughout his life starting out as a child and leading into adventure. Be careful with your choices because almost every time you make a choice, it will have an effect later in the story.
---
unpublished
---
unpublished
---
unpublished
---
unpublished
It's time to head to English Class
---
unpublished
---
unpublished
---
unpublished
---
Recent Posts
Cricket Appreciation Thread
on 2/13/2020 8:56:43 AM
Is just "F" enough? Of course not. But it is accurate. She will be greatly missed. F
---
Background image
on 2/11/2020 10:03:08 AM
Glad you got that fixed. As for your profile page, it's because the page is picking up this thread and showing it on your page, and this thread has the code for the background image. It will disappear from your profile page once you've made enough posts that this one falls off the page.
---
Background image
on 2/10/2020 4:09:23 PM
It really shouldn't matter, but you can take out the ?54600 at the end, as that's not doing anything useful.
---
Background image
on 2/10/2020 11:23:52 AM
---
The Weekly Review - Edition 42
on 2/9/2020 6:17:19 PM
Good stuff! And no, there's no truth to the rumor that Will11 and Ogre11 are the same person. See, look, I just posted here completely separate from the other guy, so that's clear...
---
Nice to meet you!!
on 2/5/2020 9:05:17 PM
Welcome to the site!
---
Greetings from the Griffin!
on 2/4/2020 10:02:17 AM
Welcome to the site, I do hope you enjoy your time here.
---
Fresh Meat: Baiting and Hooking Thread 3
on 2/1/2020 2:37:04 PM
@tiredraven Why are you so tired?
---
Noob Idea want thoughts
on 1/31/2020 12:16:33 PM
That doesn't sound right...
---
Risk My Attention (New World Order)
on 1/30/2020 6:26:53 PM
A lovely comment on
Centenarian
:
Hey guys let me back in the server Hey guys let me back in the server Hey guys let me back in the server Hey guys let me back in the server Hey guys let me back in the server hey guys let me back in the server Hey guys let me back in the server Hey guys let me back in the server Hey guys let me back in the server Hey guys let me back in the server hey guys let me back in the server Hey guys let me back in the server Hey guys let me back in the server Hey guys let me back in the server Hey guys let me back in the server hey guys let me back in the server Hey guys let me back in the server Hey guys let me back in the server Hey guys let me back in the server Hey guys let me back in the server hey guys let me back in the server Hey guys let me back in the server Hey guys let me back in the server Hey guys let me back in the server Hey guys let me back in the server hey guys let me back in the server Hey guys let me back in the server Hey guys let me back in the server Hey guys let me back in the server Hey guys let me back in the server hey guys let me back in the server Hey guys let me back in the server Hey guys let me back in the server Hey guys let me back in the server Hey guys let me back in the server hey guys let me back in the server Hey guys let me back in the server Hey guys let me back in the server -- Slasher on 1/13/2020 8:43:43 PM with a score of 0
---