Ogre11

, The Grandmaster of the Written Word
Member Since
11/20/2014
Last Activity
10/18/2019 3:55 PM
EXP Points
Post Count
3130
Storygame Count
17
Duel Stats
37 wins / 29 losses
Order
Commendations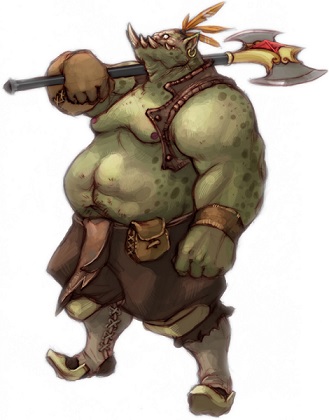 I like to write. I have lots of stories running around in my head, but it does take me (WAY) too long to get them from my mind to paper (or computer bits). I've always loved "Choose your own Adventure" type books, so I thought, why not write a few to share with others? I hope you like the stories I set up here.
I do appreciate you reading my stories and please do provide feedback on what you read! I used to be able to reply to all comments, but notifications were turned off for those, so I don't see all the comments on the story all the time. But feel free to PM me with questions or comments on stories, or even start up a thread if you want to talk more.
Trophies Earned












Storygames
---
---
---
---
---
---
---
---
---
---
---
---
---
---
---
---
---
unpublished
This is a fantasy adventure where you star in the role of the young adventurer! Follow the adventurer along throughout his life starting out as a child and leading into adventure. Be careful with your choices because almost every time you make a choice, it will have an effect later in the story.
---
unpublished
---
unpublished
---
unpublished
---
unpublished
It's time to head to English Class
---
unpublished
---
unpublished
---
Recent Posts
Digit's Thread
on 10/18/2019 2:36:34 PM
One case of inexpensive store-brand pork-n-beans is on the way. Should be a good conversation starter and might change some people's fee-fees.
---
Digit's Thread
on 10/18/2019 2:30:41 PM
Ah good. Do they let you take the nukes home with you?
---
Digit's Thread
on 10/18/2019 2:23:54 PM
Well that sucks. And that must be some injury!
---
Random Encounter with Skill variable script issue
on 10/18/2019 1:30:10 PM
I see. There are, of course, tons of ways to do everything in computers. Likely Brad will show up and tell you how to do this in one line of code. But in the meantime, here's how I would think through it: "Once you have all the fail scenarios then failure is no longer possible and you will always get an encounter. " So would it make sense that there's X% chance something's going to happen (failure or encounter)? Then I might start it that way (this is more pseudo-code than actually syntax-correct code): RAND = 1d100 IF RAND less than 50 THEN BEGIN END Then you've just got one big block that only happens when the encounter is possible. If there's a 100% chance of either the encounter or the fail, you just leave that out. Then, inside that BEGIN block, how do you decide if there's an encounter or failure? If that's a % chance, that's another IF inside the block -- but you've also got to decide if there can be a failure. Personally, I'd use one variable for failure. The value would range from 0 to 3, indicating the number of failures. So, if there's a 25% chance here of getting a failure (if allowed): RAND = 1d100 IF RAND less than 25 BEGIN IF NUMFAILURES less than 3 BEGIN give a failure here (and increment NUMFAILURES) END ELSE BEGIN give random encounter here END END ELSE give a random encounter here My brain isn't quite there right now, but I think that would do it, if that's what you want to do. Yeah, there's some repetition in there, but that's a side effect of the AND not working right.
---
Random Encounter with Skill variable script issue
on 10/18/2019 12:55:43 PM
Hmmm.... Looking at the first block, for dimension = 3 (I'm not sure what the dimension aspects are or how that's set). RAND is setup with 1d35. For 1-10 it appears you want to send them to a page, but ONLY if the DIMXX is zero. I'm guessing DIMXX gets set to zero after a reader completely that particular encounter. So there's a 1 in 3.5 (10/35 = 28.5%) chance that one of those lines will come up, and if the user has already seen that encounter, then there's no encounter at all. In the other cases (25/35 = 71.5%) there's only an encounter if one of the dimfails is already set to zero. As I'm reading that section, if NONE of the dimfails are set to zero, there's a 71.5% chance nothing happens. Reading back to your text, you mention 10 random encounter and 3-5 fails. Are the 3-5 fails some of those random encounters? It doesn't sound like it, so do you mean you want 13-15 possible random encounters, but not more than 5 failures and no repetition? I guess I'm asking the relationship between the random encounters and the fails. Are the fails random, too? Do you want the reader to get some number of random encounters AND some number of fail encounters?
---
Im new
on 10/18/2019 12:28:15 PM
---
Random Encounter with Skill variable script issue
on 10/18/2019 12:27:28 PM
Quick logic check/question: I'm looking at it and it appears to say IF dimension less than 3, do this stuff. ELSE if dim is 3, do this stuff. ELSE if dim is 4, do this. ELSE if dim is 5, do this. ELSE if dim greater than 5, do this. ELSE something about dim fail. I don't see any way for it to get to dim fail because dim will always meet one of those other conditions. Beyond that, if it's doing nothing, it could be processing and not finding a true statement. I could see that if RAND was greater than 11 and none of the dimfails were zero. Or if RAND was any number and the corresponding DIMXX wasn't zero.
---
Random Encounter with Skill variable script issue
on 10/18/2019 12:16:09 PM
There's two spots where I see ELSE followed immediately by END. I don't think that's going to work.
---
Im new
on 10/18/2019 12:13:45 PM
This starts out nice, but then quickly changes into a "tell" bit. In other words, you're just telling the reader what happened, instead of showing them. I think, for example, that the "He became a monster" line could actually be 1,000 words or so. The story could describe what was happening to him. It could describe how he was feeling. It could describe what the others in the room could see happening. There's just a lot more description that could be there that would SHOW that he became a monster without actually having to type those words. And this aspect could be applied to all the sentence beyond that one as well.
---
New Member in need
on 10/18/2019 11:18:20 AM
If you don't have a bit of experience with programming/scripting, I'd suggest avoiding this. It is an awful lot of work and I'm not sure letting the reader customize the name is worth it. Oh, you can try it, but please do realize, it's going to take quite a bit of effort!
---