Ogre11

, The Grandmaster of the Written Word
Member Since
11/20/2014
Last Activity
8/19/2018 11:34 PM
EXP Points
Post Count
2624
Storygame Count
13
Duel Stats
36 wins / 29 losses
Order
Commendations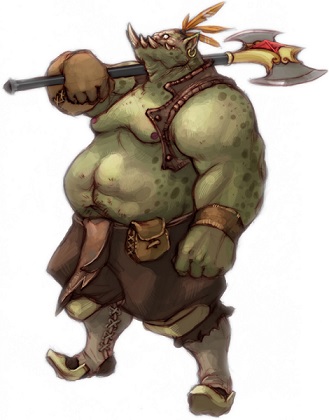 I like to write. I have lots of stories running around in my head, but it does take me (WAY) too long to get them from my mind to paper (or computer bits). I've always loved "Choose your own Adventure" type books, so I thought, why not write a few to share with others? I hope you like the stories I set up here.
I suppose I should update this some day... but today is not that day...
Trophies Earned









Storygames
---
---
---
---
---
---
---
---
---
---
---
---
---
unpublished
This is a fantasy adventure where you star in the role of the young adventurer! Follow the adventurer along throughout his life starting out as a child and leading into adventure. Be careful with your choices because almost every time you make a choice, it will have an effect later in the story.
---
unpublished
---
unpublished
---
unpublished
---
unpublished
It's time to head to English Class
---
unpublished
---
unpublished
---
Recent Posts
Hello!
on 8/19/2018 3:56:48 PM
Hi there. Welcome to the site. I do hope you enjoy your time here.
---
Hi
on 8/17/2018 10:14:11 PM
Hi.
---
Hello everyone
on 8/15/2018 4:51:40 PM
Welcome to the site! I do hope you enjoy your stay here. Yes, the feature stories are great, that's a good place to start.
---
I haven't the foggiest idea what i'm doing.
on 8/14/2018 8:31:23 PM
Click away! You won't break anything. Well, mostly likely, anyway...
---
Hiya!
on 8/12/2018 1:29:26 PM
Welcome to the site. I do hope you enjoy your time here.
---
Hello
on 8/11/2018 7:27:11 PM
Welcome to the site. Indeed, there are many users here that do not write, they mainly read and write in the forums. So don't feel any pressure to write a story, just enjoy what others have created.
---
Scripting a functioning in game phone
on 8/10/2018 6:25:14 PM
Yeah, if it's all smushed together, just as some br tags and all will be good.
---
Opinions on freeze peach
on 8/10/2018 12:41:32 PM
Okay, so if I understand you correctly, you support free speech except when it might hurt someone's feelings? I mean you're not working with direct action here. The classic example of "Fire!" in the movie theater is direct action: it is speech that directly leads to violence and danger. Person A saying that person B might be faking something; then person C decides on their own to take an action isn't the same as direct action, I'd see that as indirect action. Other cases have talked about "Fighting words." Again, in those cases, it was about clear and direct action, not indirect and related actions. If I say, "Smoking is bad for you," and then someone else decides to shoot people who smoke, that doesn't mean I should be shut up, but it appears that you're suggesting my speech should be limited because of actions of other people and how other people react to my words, and that's just censorship with different parameters.
---
Opinions on freeze peach
on 8/10/2018 12:23:27 PM
What's the difference between: 1. Some ideas are not worth debating and 2. We should censor some ideas because they are not worth debating I might suggest that if you support #2 then you need some authority to decide what is worth debating and what is not...and if you support that idea then you don't really support free speech, you support free speech that you agree with.
---
Opinions on freeze peach
on 8/10/2018 9:59:39 AM
Hey Mr. Cake, there's so much wrong with what you've posted, I don't even know where to begin. And no, not your opinion, factually. I don't know, but this sounds like the views of someone who isn't American or who received a really crappy public education. The first amendment is actually very, very clear. It starts out with "Congress shall make no law..." That's the entire point of that amendment. It was the people telling government that government can't tell people to shut up -- no matter what. It doesn't matter what the medium is. In fact, one of the big reasons around this amendment was so that people could publish written pamphlets criticizing the king. This applies to gestures -- for example I can give a government agent the finger and that can never be a crime. But it is about laws. I can wolf-whistle in public and that cannot be a crime (at least in the US). It specifically protects me so I CAN say things that are insulting. And I most certainly CAN say things that make people uncomfortable. It doesn't mean that what I say won't have consequences, just that the government cannot make that a crime. When it comes to employment law, that's a whole nuther ball of wax. Today that's a mess that no one understands (thank you slimeball lawyers). Again, there can be consequences to what I say when I am on the job, but those are consequences related to employment. So yes, the NFL CAN limit the free speech of their players as part of their employment contract (ignore for a moment the unions). But the government cannot make it a crime to kneel before a football game. On general web sites, the person who created the site can 100% control what's on the site because they created it, period. Some web hosts may exercise that control as well. While you have the freedom to say what you want, you can't force someone else to provide you a platform to say it. And that's just the factual, legal part. We can talk all about what's right or wrong below, as Steve has mentioned...
---