Ogre11

, The Grandmaster of the Written Word
Member Since
11/20/2014
Last Activity
10/18/2018 4:03 PM
EXP Points
Post Count
2694
Storygame Count
13
Duel Stats
36 wins / 29 losses
Order
Commendations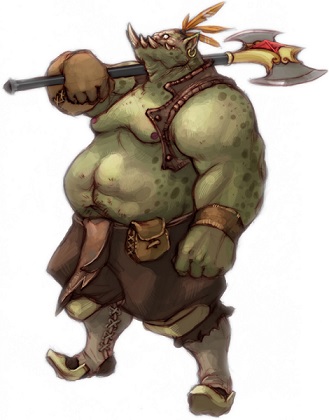 I like to write. I have lots of stories running around in my head, but it does take me (WAY) too long to get them from my mind to paper (or computer bits). I've always loved "Choose your own Adventure" type books, so I thought, why not write a few to share with others? I hope you like the stories I set up here.
I suppose I should update this some day... but today is not that day...
Trophies Earned









Storygames
---
---
---
---
---
---
---
---
---
---
---
---
---
unpublished
This is a fantasy adventure where you star in the role of the young adventurer! Follow the adventurer along throughout his life starting out as a child and leading into adventure. Be careful with your choices because almost every time you make a choice, it will have an effect later in the story.
---
unpublished
---
unpublished
---
unpublished
---
unpublished
It's time to head to English Class
---
unpublished
---
unpublished
---
unpublished
---
Recent Posts
Question about page redirection and variables
on 10/18/2018 2:27:57 PM
Yes there is. Try
here
for info on limiting page links. That's probably the easiest way to do it.
---
Hey!
on 10/16/2018 3:49:48 PM
Hi there. Welcome to the site! I hope you enjoy your time here.
---
Help with this question I have please.
on 10/15/2018 9:43:21 PM
Of course.
---
Kill Aman's Mustache Hint Parade!
on 10/12/2018 5:41:53 PM
You made it to 100! Congrats! Hooray!
---
Hi, everybody!
on 10/7/2018 7:06:14 PM
Welcome to the site, I hope you enjoy your stay here!
---
Men Can't Be Artists
on 10/7/2018 5:51:36 PM
" Your happiness cannot change if you are a cis female, cis male or non binary." So all cis females, cis males, and non binary people all have the same level of happiness throughout the world. And it never changes. They're either always happy or never happy, I'm not sure quite which. Quite enlightening.
---
Choices
on 10/6/2018 7:36:27 PM
Its a tough call, knowing the audience here. I've been thinking about a story similar to this. However, if there is a section without any choices, would it make sense to simply make it one page? Even if that page is 2,000 or so words? To me that makes perfect sense, but I know some here I don't think really like reading, so a large page like that is something... intimidating? Difficult? I don't know. At the same time, if there's no choices, why are there additional pages? Sure, if there's a major scene change or something, that would make sense. But more than two pages in a row with no choices doesn't make a lot of sense to me. So my suggestion is to avoid the linearity simply by putting more information on a single page.
---
Feed me
on 10/2/2018 4:37:44 PM
How about a banana (or really any fruit hanging on a tree) living in fear of getting picked and eaten like all its friends? Based on choices, it might end by getting picked, never getting picked and falling to the ground rotting, by shrinking down into nothing, getting eaten by a monkey...
---
Feed me
on 10/2/2018 4:11:51 PM
I keep thinking of making a non-human character into a silly oaf of a story, but I don't think that's what he wants. You can keep it simple and talk about a person becoming more and more of a vampire and trying to fight it off. You could write about a frozen hamburger that's going to eventually be eaten by the end of the story. Maybe a ghost who wants to do good, but is actually quite insane.
---
Quarry
on 10/1/2018 5:55:48 PM
First, the disclaimers: this is my review. It is likely not like anyone else's. In fact, you probably couldn't find anyone else who completely agrees with what I write here. But it's my opinion. I'm also writing this as I read through this for the first time. These are my first impressions as I read it. I'm not saying they're right, just what I'm thinking. This is written in the spirit of helping you see how others see your story and to perhaps give you ideas for improvement, and not to be mean or anything else. Please don't take it personally. This review is likely worth exactly what you paid for it. Finally, you did ask. Here we go: The howls are "within" the wind? To me, that makes it sound like the howls are captured by the wind and can only be heard if you're inside the wind. The howls can swell, and the wind can blow, but I think the way you've combined those makes something not work quite right. The next sentence is a fragment, there is no verb. And "moon mourning?" That's kind of alliteration taken to the extreme, isn't it? I dunno here. I can get the idea of the moon mourning, but I don't think I'd ever place those two words directly adjacent to one another. The snow sentence is okay, but again, the order and choice of words just feels a bit off. And that last sentence? I don't even know what's going on there. How do you stand FROM a mountain top? How is winter desolation? How is desolation CARRIED on the land? The next paragraph seems fine…but then we get to paragraph three. You mention that the camp fire is "underneath an alcove." An alcove is "a recess, typically in the wall of a room or of a garden." Therefore, your fire is apparently underground, crushed underneath stone, but happily burning away. Is the alcove made of coal? Next, though, I can clearly see the monster-feel of this writing – because the monster is grilling someone's chopped off hands over the burning underground coal fire. At least that's what I see when I read that hands are being held over the flames. I guess it could be lovers holding hands, too, but the "over the flames" makes me think there be some grillin' going on. The rest of that sentence isn't too bad. The first "his" is jarring because the very first time you identify this character, you do it by referring to his shawl, rather than the fact that there's even a figure hunched over the flames. In the beast paragraph, it feels like the beasts died as I was reading. It started out with two beasts lying next to him, but in the next sentence they're corpses. Maybe they should be identified as dead when you first introduce them? Did he just fart? I don't know what's going on. You were talking about the beasts, giving lots of descriptions about the beasts, but then suddenly he looks up, disgusted. Who doesn't like the smell of their own farts? Okay, getting into the next paragraph we'll just let the confusion rein. We have this guy, first described with "his shawl," then he's "this man," but now "he is here." Now I'd assume that the "he" in the last bit is someone else, but in the next sentence there's another "he" that doesn't appear to be. Then there's someone walking in the snow, and that's "his." And since the farting guy just looked up, it looks like there's now three guys, all only identified as "he:" the shawl guy, the guy in the sky that shawl guy was waiting for, and now some new guy that's walking in the snow outside the underground coal-fired alcove. But that's okay because now the corpse is alive what with its thick pelt and "the beast sits down." And I don't even know whose lungs we're talking about now, it almost seems like it is the arrow-riddled corpse beast. But hey, someone (one of the three he characters, one of the maybe-alive beasts, or the new beast that just walked in) has "strange" antlers. Why are antlers strange? Are you an antler-phobe? Oh wait, there's a beast and a man. Is this the beast on the left or the right side? I mean, I guess it's the beast that just walked into the hidden alcove, but honestly I didn't see that without re-reading a bit. Hey look, there's a human! This would have made a lot more sense if you managed to work that into his description before you even got to the shawl. By the way, what is "cold staring?" Is that different from "hot staring?" or even "warm staring?" So now it appears the beast walked up, took a nice seat that was prepared for him in the barc-a-lounger by the fire, but he's so much of a beast that he's struggling to make words… but the very first word he utters is a contraction. Of course, the rest of the sentence sounds like a beast because it doesn't make much sense. If you take out the description of the words, he said, "You're probably wondering why I asked you to come here and not alone as I had asked." What? Did he ask him to come here at all? Did he ask him to come not alone? Did he come alone, but not as he asked because there's dead things on the ground? Yeah, I have no idea who asked what at this point. Why is "Gather by the Fire" capitalized? Is that a place? And why would the dead monsters want to gather by the fire if instead they really wanted what the other beast had? Maybe they wanted to sing campfire songs before taking something from the beast? It ends with the beast saying he "know[s] all of it," and then the human says, "Tough crap, buddy, this is a damn exposition and I'm going to explain it all to you again whether you like it or not because I need the readers to know it too." Well, perhaps I paraphrased a bit, but that's pretty much what I read there. As mentioned, these are just my random impressions as I read through it for the first time. Hope this helps!
---