Ogre11

, The Grandmaster of the Written Word
Member Since
11/20/2014
Last Activity
6/19/2019 9:54 PM
EXP Points
Post Count
2990
Storygame Count
16
Duel Stats
36 wins / 29 losses
Order
Commendations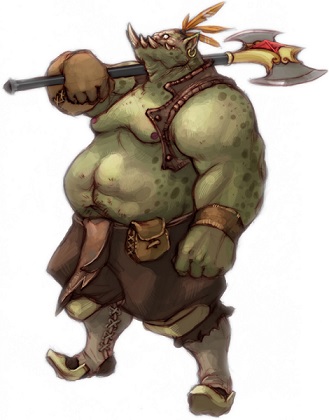 I like to write. I have lots of stories running around in my head, but it does take me (WAY) too long to get them from my mind to paper (or computer bits). I've always loved "Choose your own Adventure" type books, so I thought, why not write a few to share with others? I hope you like the stories I set up here.
I do appreciate you reading my stories and please do provide feedback on what you read! I used to be able to reply to all comments, but notifications were turned off for those, so I don't see all the comments on the story all the time. But feel free to PM me with questions or comments on stories, or even start up a thread if you want to talk more.
Trophies Earned










Storygames
---
---
---
---
---
---
---
---
---
---
---
---
---
---
---
---
unpublished
This is a fantasy adventure where you star in the role of the young adventurer! Follow the adventurer along throughout his life starting out as a child and leading into adventure. Be careful with your choices because almost every time you make a choice, it will have an effect later in the story.
---
unpublished
---
unpublished
---
unpublished
---
unpublished
It's time to head to English Class
---
unpublished
---
unpublished
---
Recent Posts
Ogre's Boobs
on 6/19/2019 9:54:19 PM
I expect that my Boobs!!! will make an appearance in that thread soon...
---
Ogre's Boobs
on 6/19/2019 11:21:05 AM
Indeed, I might suggest the site is already quite obsolete. But hey, it still works, right? Honestly, for the first couple of years I was on here I was hesitant to put much effort into a story because I figured the site would just disappear one day because it was so old and relatively unsupported. Yet here it still is, strangely enough. I've reached the point where I don't think it will vanish overnight, but I'm not really holding out much hope for repairs. The best solution at this point would be to completely modernize the site and import everything into something new. The biggest barrier to that is the current scripting language that exists in the stories. So while it would be pretty simple to re-create the site with a new site and layout and even import all the old stories and such -- nothing would work without the integrated script language that's inside this site. And that's not as easy to just import into something new. So for the time being, I'd go ahead and suggest you continue with suggestions -- put them in the thread for that. And hope the site doesn't go down any time soon (in some ways it's actually quite stable compared to other places). Remember that this site was actually created 18 years ago by some college kids playing around with a database. Maybe one day that college kid, who is now working at various companies to actually make money, will decide to come back and really pump up the site. Until that day we just try and enjoy what we've got here.
---
Ogre's Boobs
on 6/19/2019 11:13:37 AM
My Boobs!!! are indeed quite popular
---
Ogre's Boobs
on 6/18/2019 7:48:45 AM
I have watched those yearly lists a lot. They seem to be fine for stories that have the 100 ratings. However, the stories that appear after those seem to be sort of random. Sometimes it feels like there's some order to them, but not often...
---
Hey Guys
on 6/17/2019 1:22:36 PM
Welcome to the site. I do hope you enjoy your time here.
---
Ogre's Boobs
on 6/17/2019 10:06:55 AM
Or you can keep looking at my Boobs!!!
---
Ogre's Boobs
on 6/16/2019 8:41:09 PM
Hooray for Boobs!!!
---
greetings-
on 6/13/2019 9:16:55 AM
Welcome to the site. I do hope you enjoy your time here, and it looks like you might be already. Thank you for reading and rating my stories! I do hope you liked my Boobs!!! (and be sure to check the link in the story description for why it even exists).
---
Just Another Day In HELL
on 6/12/2019 6:17:31 PM
Thanks for the comments, it really is helpful to see how others interpret and see what I've written. Yeah, the rest of the story is in my head, bouncing around somewhere...
---
Celestory Creator (Create an IF game in minutes!)
on 6/12/2019 10:13:50 AM
Note: Free Version includes: Limit: 15 days of modification/project
---