Ogre11

, The Grandmaster of the Written Word
Member Since
11/20/2014
Last Activity
4/18/2019 11:51 AM
EXP Points
Post Count
2884
Storygame Count
14
Duel Stats
36 wins / 29 losses
Order
Commendations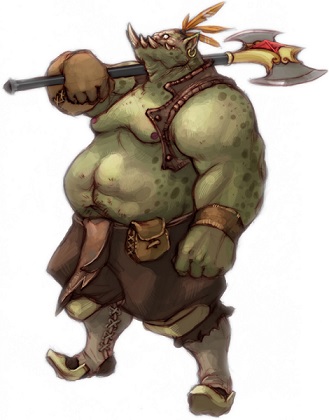 I like to write. I have lots of stories running around in my head, but it does take me (WAY) too long to get them from my mind to paper (or computer bits). I've always loved "Choose your own Adventure" type books, so I thought, why not write a few to share with others? I hope you like the stories I set up here.
I do appreciate you reading my stories and please do provide feedback on what you read! I used to be able to reply to all comments, but notifications were turned off for those, so I don't see all the comments on the story all the time. But feel free to PM me with questions or comments on stories, or even start up a thread if you want to talk more.
Trophies Earned









Storygames
---
---
---
---
---
---
---
---
---
---
---
---
---
---
unpublished
This is a fantasy adventure where you star in the role of the young adventurer! Follow the adventurer along throughout his life starting out as a child and leading into adventure. Be careful with your choices because almost every time you make a choice, it will have an effect later in the story.
---
unpublished
---
unpublished
---
unpublished
---
unpublished
---
unpublished
---
unpublished
It's time to head to English Class
---
unpublished
---
unpublished
---
Recent Posts
Risk My Attention (CYStia: Land of Freedom)
on 4/18/2019 11:20:44 AM
Recommending a comment for deletion on
A UFO at School
. Comment to delete: So, the story was a bit short, and yes there is no possible way to lose. It's kind of interesting— sort of a story that you wouldn't want to stop reading but once it ends, it doesn't leave you thinking about anything. I would recommend this story as a mind relaxer when you are feeling stressed. Overall, I quite liked this story and if you're just looking for a easy and fun story, this is the right game. by StoryTurtle Reason: Duplicate comment
---
Characters you're just obsessed with?
on 4/17/2019 7:10:32 PM
I've always heard that if you talk to yourself/imaginary people, there's nothing wrong with you; but if they start answering you, you've got issues. That said, I have a theory that most people who write actually have different things going on in their brain. Think about it: how successful have you ever been, as a writer, trying to explain to other people the writing process? Think about how many people complain about "writer's block" who don't actually write? I strongly suspect people who do actually write stories (fiction) have brains that are wired just a bit differently than others. Not wrong or bad, in this case, just different. That said, I do see lots of stories in my head. Sometimes too much: what happens with mine is that sometimes when the story is over, it's over and gone. Now I can't write what happened in the story because it's completely gone out of my head. It already happened to the characters and now we need to move on. I spend way too many hours trying to recall what happened to the characters that literally don't even exist anywhere but in my mind so I can write their story. Often I end up writing something else entirely that's not nearly as fun as the story that happened in my mind when I was falling asleep the other day. I'm not sure I have a specific set of characters, though. Instead, I have lots of different stories that wander about, and different characters that appear without notice. They often aren't related to one another and the stories aren't related, either. They just happen in my head and I hope I can get some of the ideas on paper before the story vanishes.
---
What Is Dead, May Sometimes Whine
on 4/15/2019 7:09:40 PM
Welcome to the Internet. It's not a place for children.
---
How do I exist?
on 4/15/2019 7:05:58 PM
Welcome to the site. Feel free to read all the stuff over there on the left that says, "Help & Info."
---
Um...Hi!
on 4/15/2019 7:05:13 PM
Welcome to the site. I do hope you enjoy your time here.
---
How active is this site?
on 4/15/2019 4:47:10 PM
Three point seven. The site is 3.7 active.
---
another newbie
on 4/13/2019 9:10:42 PM
Welcome to the site! I do hope you enjoy your time here.
---
What do you use to plan+write stories?
on 4/13/2019 9:09:27 PM
As you may have already noticed, many writers have different styles and ways to track their stories. I prefer written maps on paper, but then typing the story in Word.
---
Best way to include combat?
on 4/13/2019 9:07:38 PM
Indeed, putting combat in a storygame can be quite a challenge. Yes, you can go to one extreme and include enormous amounts of detail with variables, random numbers, and statistics. This can be done. It takes a lot of time and lots of work with variables and scripting. There are a number of people here that have gone this route and can help you if that's the direction you want to go. At the other extreme end you can simply give the user a few choices that are "right" or "wrong" choices. Wrong choices (block) can lead to death, while right choices (press the attack) can lead to the story going onwards. More than a few options like this will quickly make many readers bored. The trick is to find that middle ground. No one can tell you exactly where that is, and it is likely different for different readers. You could use a few variables to track a couple stats and use choices that are worse or better that might do something like reduce the hit points by a larger or smaller number. Then it might take a number of wrong choices before the user ends up with a dead end or death. Hope that helps!
---
Well Hello.
on 4/11/2019 1:53:55 PM
Welcome to the forums, glad you made it here. Good to hear that you're enjoying the stories this site has to offer as well.
---