Ogre11

, The Grandmaster of the Written Word
Member Since
11/20/2014
Last Activity
12/12/2018 10:25 PM
EXP Points
Post Count
2763
Storygame Count
14
Duel Stats
36 wins / 29 losses
Order
Commendations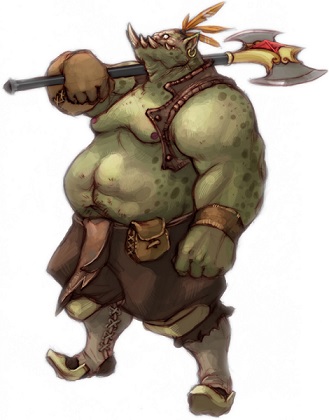 I like to write. I have lots of stories running around in my head, but it does take me (WAY) too long to get them from my mind to paper (or computer bits). I've always loved "Choose your own Adventure" type books, so I thought, why not write a few to share with others? I hope you like the stories I set up here.
I suppose I should update this some day... but today is not that day...
Trophies Earned









Storygames
---
---
---
---
---
---
---
---
---
---
---
---
---
---
unpublished
This is a fantasy adventure where you star in the role of the young adventurer! Follow the adventurer along throughout his life starting out as a child and leading into adventure. Be careful with your choices because almost every time you make a choice, it will have an effect later in the story.
---
unpublished
---
unpublished
---
unpublished
---
unpublished
It's time to head to English Class
---
unpublished
---
unpublished
---
Recent Posts
A new dawn is here.
on 12/12/2018 4:59:07 PM
Do you think they'll read the article for teachers?
---
World Events 2: Nuclear Boogaloo
on 12/11/2018 1:41:10 PM
---
Another New Person Ughhhh
on 12/11/2018 10:26:54 AM
Ughhhh... I mean, welcome to the site!
---
50 words story thread.
on 12/10/2018 7:02:34 PM
That was a really good one. Nicely done!
---
50 words story thread.
on 12/10/2018 6:33:45 PM
Bah. Entires with improper grammar don't count... ;)
---
50 words story thread.
on 12/10/2018 5:53:51 PM
I am not going to write a story for this contest because it limits me to only fifty words. Fifty words is hardly enough to begin to create the basis for a story, never mind including all the parts of a beginning, middle, and end. It is just not enough.
---
Bug
on 12/10/2018 10:27:36 AM
---
Advice
on 12/7/2018 12:26:51 PM
It works for me. Some of my stories have been written basically at one sitting, while others have been written over a longer period of time because as the OP mentioned, I get bored with that one setting for a bit, but I come back to it later. Spy Mission was actually started almost a year and a half before it was finished, but I wasn't writing on it for most of that time. Of course, this process won't work for everyone!
---
Advice
on 12/7/2018 10:45:23 AM
Why stick with one? Why not write more than one at a time? Maybe it's not the most efficient way, but sometimes I'll write on one story for a few weeks, then I'll switch over to another one until my interest in the first one appears again.
---
Saying hi
on 12/7/2018 10:44:16 AM
---